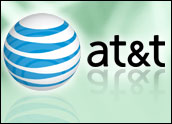 AT&T will launch AT&T Mobile TV on Qualcomm's MediaFLO in May.
The service will be available on two new handsets available exclusively at AT&T, the LG Vu and the Samsung Access.
AT&T Mobile TV will offer full-length TV content and sporting events from CBS Mobile, Comedy Central, ESPN Mobile TV, Fox Mobile, MTV, NBC 2Go, NBC News2Go and Nickelodeon.
Room for Catch-Up
How much will the channels cost? Well, we don't know. "We'll announce pricing when the service is available," AT&T spokesperson Mark Siegel told TechNewsWorld.
With the launch, AT&T is catching up to rival Verizon Wireless, which launched its VCast Mobile TV service in March 2007 and offers more than 150 programs 24/7.
These include CBS Mobile, ESPN Mobile TV, Fox Mobile, NBC 2Go, NBC News2Go, and MTV Networks' Comedy Central, MTV and Nickelodeon. If that feels like dj vu, you're right: These are the same channels AT&T will offer.
That's because they're the channels offered by Qualcomm MediaFLO, which we'll discuss later.
In addition to having offered "The Late Show with David Letterman," "The Daily Show with Jon Stewart," "The Today Show," "The Hills," and "Dora the Explorer" for more than a year, Verizon scored big in sports broadcasting, offering more than 400 hours of live sports including the U.S. Open Golf championship, the Stanley Cup, men's college basketball, the Preakness Stakes and the Indy 500 qualifying races in 2007, and 24 college football bowl games as well as regular season games from top football teams this year.
Monthly access packages for VCast Mobile TV begin at US$13.
Qualcomm MediaFLO
What is MediaFLO, anyhow? It's a mobile broadcast platform for the delivery of streaming video and audio, Clipcasting media, IP datacasting and interactive services, Qualcomm said.
FLO is an open, globally recognized air interface technology standardized by the Telecommunications Industry Association (TIA) and recommended by the International Telecommunications Union Radiocommunication sector (ITU-R) for the broadcasting of multimedia and data applications.
Qualcomm's implementation is not just restricted to cell phones; at the Mobile World Congress 2008, held in Barcelona last month, the firm displayed proof-of-concept prototypes of non-cellular devices it developed. These include the muCard, a mini-USB peripheral with a FLO receiver that lets users watch TV on phones, laptops and ultra-portable devices, and the V-Card, a keychain style personal media player with a 2-inch, color QVGA screen.
Qualcomm MediaFLO is available in 50 markets nationwide.
TweedleDee or TweedleDum?
So, with the same marketing area and the same content, the only difference seems to be which carrier you're using. Oh, and how many options you have for phones.
Not quite: Both Verizon and AT&T will each have two exclusive channels.
Verizon on Saturday has its own plans for a mobile television announcement: It has new tie-ins with ESPN and MTV.
With ESPN, it will offer 24/7 radio simulcast of leading shows such as "SportsCenter AM," "GameNight" and "The Pulse" and expert analysis and commentary on shows such as "Mike and Mike in the Morning," "The Mike Tirico Show" and "The Herd With Colin Cowherd," "Pardon the Interruption" and "Around the Horn" on VCast Mobile TV.
MTV's bilingual channel, MTV Tr3s, will be available exclusively on mobile on Verizon's VCast Mobile TV. This channel includes popular programs such as "Sucker Free Latino," "Karlifornia," "Quiero Mis Quinces," "Pimpeando" and "Rock Dinner."
Tr3s programming was customized for mobile broadcasting.
He Said, He Said
So AT&T has entered the market late. So what? As far as the company's concerned, it's all about the grand American tradition of freedom of choice. "This is fiercely competitive market in the U.S., and, when you have more competition, the consumer has more choice," Siegel said.
Verizon isn't so laissez faire: "AT&T promised to deliver mobile TV last year — now they've announced that they intend to launch the service in May," spokesperson Heidi Flato told TechNewsWorld. "We'll have to wait and see."