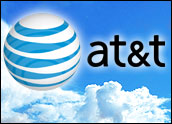 AT&T on Monday announced the Samsung Galaxy S II Skyrocket and the HTC Vivid.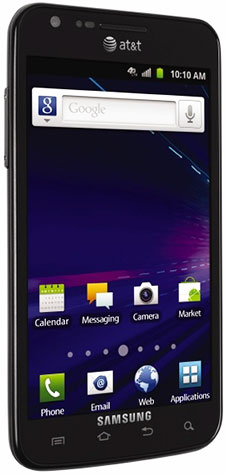 Samsung Galaxy S II Skyrocket
These are the carrier's first Android smartphones to run on its 4G LTE network. They will be on the market Nov. 6.
On that day, AT&T will also launch 4G LTE services in four new markets — Boston; Washington; Baltimore; and Athens, Ga.
The Galaxy Skyrocket will be priced at US$250 with a service agreement, well above the $200 price point seen for most top-shelf Android smartphones.
"That price is justified. Period," Ramon Llamas, a senior research analyst at IDC, told TechNewsWorld. "This is a brand-new LTE device, and AT&T has to recoup its costs somehow."
The Skyrocket's Specs
The Samsung Galaxy S II Skyrocket has a 4.5-inch Super AMOLED Plus display that's claimed to be the brightest, most colorful screen on the market. It has a resolution of 800 by 480 pixels.
The Skyrocket runs Android 2.3.5 aka "Gingerbread." It has a 1.5 GHz dual-core processor, an 8MP rear-facing camera with 1080p HD video recording, a 2 MP front-facing camera, and it takes microSD cards of up to 32 GB.
Money Matters
While the phone's $250 price tag is well above that of most other Android phones, AT&T may well be able to get away with it.
"Look at the HTC Thunderbolt when it first came out," IDC's Llamas said. "It was priced at $250. So it's not as if AT&T's jacking up the price; it's following market conditions."
The Thunderbolt debuted on Verizon Wireless's network in March, and was the leading Android device at the time.
Still, consumers might find that price difficult to swallow when they can get the Skyrocket's predecessor, the still relatively new Samsung Galaxy S II, for $200. It's been on the market for mere weeks.
The Skyrocket "has 1080p recording and a great processor, but it doesn't revolutionize anything," Maribel Lopez, principal analyst at Lopez Research, told TechNewsWorld.
Mistake or Marketing Mastery?
Perhaps AT&T should have focused on offering a less costly LTE device.
"I had hoped AT&T would come screaming out of the gate with something really cheap, like the Verizon Pantech, which is a $99 LTE device," IDC's Llamas remarked.
"We're not seeing that at AT&T right now, and I think they're missing the boat just a bit," Llamas added.
On the other hand, AT&T might be crazy like a fox.
"The HTC Thunderbolt was plagued with battery issues," Llamas pointed out. "Now, Samsung and HTC have been through the learning curve, so this time they're going to pretty much nail it."
What About AT&T's LTE Network?
With the addition of four new markets on Nov. 16, AT&T will have a total of nine markets where LTE is available — the other five are Atlanta, Ga.; Chicago, Ill.; and three places in Texas — Dallas-Fort Worth, Houston and San Antonio.
That doesn't give LTE smartphone users too much coverage, so the AT&T LTE devices can fall back on the carrier's other 4G network, which uses HSPA+ technology.
AT&T, which announced it would begin rolling out its LTE network in the middle of this year, says it is on schedule.
"We expect to have 15 [LTE] markets live by year end," AT&T spokesperson Mari Melguizo told TechNewsWorld. "We are still very much on target," she added.
AT&T is "squeaking under the wire in terms of making promised delivery dates [for LTE rollouts]," Lopez Research's Lopez stated.
Gunning for the Wrong Target
It could be that the carriers, with their emphasis on 4G, are adopting the wrong marketing strategy.
"Once again, the carriers are positioning speed [as a selling point]," Lopez Research's Lopez said.
"They need to position what speed means in terms of functionality such as app usage," she added.
"The real issue is that most people still don't know what the value of 4G is compared to 3G, or perhaps I should say that only smartphone users would understand this," Lopez pointed out.