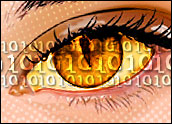 Barracuda Networks has added advanced reporting capabilities to its Barracuda Web Filter appliance, the company announced Wednesday.
The new in-depth reports provide network administrators deeper visibility into corporate Web usage, enabling better management and assignment of bandwidth.
"The appliance and enhanced reporting features are designed so there is no impact on the performance of the network," Stephen Pao, vice president of product management for Barracuda Networks, told TechNewsWorld.
The new comprehensive reporting capabilities eliminates the need for separate database servers or reporting packages, giving users a one-stop shop for Web content filtering, he said.
Different Approach
Most companies use software packages to filter Web traffic, Pao said. That requires a firewall and integration with a gateway or proxy server.
"We solved that problem with the appliance and the ability to export reports in a syslog. We went ahead and put a lot of software into the appliance," he said.
The built-in reporting capability is significant for IT administrators. It is an integral part of administration, as it empowers IT with the visibility to enforce current Internet usage policy, as well as identify new Web usage trends that may warrant new policies, he added.
What It Does
The Barracuda Web Filter enforces acceptable Internet usage policies by blocking access to objectionable content and unauthorized Internet applications. It also blocks spyware downloads, prevents viruses and stops access to spyware Web sites.
The Barracuda Web Filter adds a complete set of reports based on criteria such as user behavior, traffic patterns over time, bandwidth usage, domain requests, Web site categories and log history. For existing customers of the Barracuda Web Filter, the latest upgrade also enables customers to compile reports on historical Web traffic.
The appliance stores approximately six months of Web traffic history, depending upon volume.
Enhanced Reports
New reporting capabilities of the Barracuda Web Filter include User Reports that provide detailed views of Web usage by site and by hour for both user bandwidth and Web requests. Time-based reports provide traffic patterns over time, including Web requests, bandwidth, actions by hour and Web site categories visited.
Category Reports display the most visited Web site categories by domain requests and bandwidth utilized. It scheduled customizable reports that can be automatically delivered via e-mail on daily, weekly or monthly intervals.
Other Features
The Barracuda Web filter has interactive summary reports that enable drilling down for further analysis. For example, clicking on a domain name in the Top Web Sites by Bandwidth Report will show the Top Users by Bandwidth Report with the destination filter on that domain name. This allows a system administrator to see bandwidth usage on an unexpected Web site and determine which users are visiting that site.
In addition to filtering report data by a date range, administrators can filter by source, such as IP address, user or group. Reports can also be filtered by destination, such as domain or Web site category, where applicable.
Log Exports provide a detailed view of the log history, including the complete paths of Web sites visited. New Output Formats give system administrators the choice to generate reports in PDF, HTML, text-only or comma-separated value (CSV) formats.
Pricing and Availability
The new reporting engine is immediately available with Barracuda Web Filter firmware release 3.2. All Barracuda Web Filter customers with current Energize Updates subscriptions may upgrade to the latest firmware release at no additional charge. New customers will receive the latest version out of the box.
Pricing varies by model and starts at US$1,499 in the U.S. with no per-user licensing fees. International pricing varies by region.
Prices for the other five models start at $1,999 with a $499 subscription fee to $29,999 with a $8,099 subscription fee.
Barracuda Central issues Hourly Energize Updates so the Web filter can block the ever-changing virus and spyware variants, as well as maintain the most up-to-date database of the latest productivity-inhibiting Web sites.