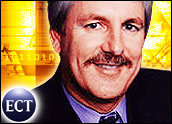 Here in the United States, we are in the midst of regularly scheduled insanity where, as part of the process to elect our top government official, the party that opposes the current administration does its best to discredit all of its eligible candidates and then wonders why a sitting president is almost always reelected for another term.
Each candidate, instead of focusing on what he or she can do, often just focuses on the mistakes the other party members running for the challenging spot have made. In a campaign, this kind of strategy is called negative campaigning. For a government, it is called propaganda. And here in the technology market, we call it FUD — for Fear, Uncertainty and Doubt.
Whatever it is called, it is an attempt to get people to believe the way you want them to believe, and while it might be the American Way, it has little to do with honor or justice.
Linux Propaganda
Last month, Dan Lyons at Forbes wrote an article called "Revenge of the Nerds" in which he looked into some of the propaganda being generated by Linux proponents. Lyons sourced at least some of the funding back to Linux vendors, including IBM, who were benefiting from that propaganda.
He also seemed to find that the massive Linux groundswell might simply be the result of a relatively small number of people who are capable of generating massive numbers of online discussions. Many of these discussions seem to have little connection with reality. This, at least to me, seems consistent with the definition of propaganda, particularly because its purpose seems geared toward driving public opinion.
You would think people would tire of being manipulated by propaganda, but that is often not the case. After all, people still fall for e-mail scams. So, before you believe some stranger — including me — it might be wise to consider why Linux proponents are taking their position.
Fortunately, there are strong signs that IT managers are seeing through the FUD no matter who dishes it out.
HP Indemnification
One of the ways you can tell is by looking at the recent financial numbers from HP and IBM. IBM is reporting about US$1 billion in Linux-related revenue, while HP is reporting $2.5 billion. To me, that says the value of indemnification and not being part of the SCO action is worth $1.5 billion to HP and has cost IBM at least that much in lost revenue.
It also clearly says Linux is far from free. With Novell now adopting indemnification, we have three power players for Linux: IBM, which has the greatest investment; HP, which is getting the most revenue (so which CEO do you think is smarter?); and Novell, which is structured like the Linux Microsoft.
I can easily see a scenario in which HP and Novell get together and own this segment. In light of the Apple iPod deal, HP is clearly thinking outside the box, so an expanded Novell partnership could be very powerful for both firms. I have to admit I'm kind of getting a private kick out of the CEO of IBM, who is clearly part of the "old boys network," getting his butt kicked by a CEO who clearly isn't.
Linux on the Desktop
When I think of risks, I have to think of the folks that have publicly announced large Linux desktop deployments before any of the distributions are close to ready for these deployments. Linus Torvalds himself said recently that Linux won't be ready for the desktop for another 10 years.
Having watched similar insanity with Windows NT, Active Directory, OS/2, the client-server architecture and thin clients result in a lot of unfortunate job changes for the folks who have to comply with these decisions, I've volunteered to help out.
This week I fly to New York on my own nickel to tape a show for WatchIT, a video on how to deploy a new desktop platform successfully. This is not a trivial commitment on my part. It required writing a 4,000-word script, a coast-to-coast trip in ugly weather, and retraining myself on a teleprompter (which I haven't used in years).
Careful Reasoning
However, I've watched a lot of folks lose their jobs over the years because they approached decisions to change operating systems on the desktop religiously rather than through careful reasoning. It is true that if you know what you are doing, you can survive an operating system move.
You need to think about building broad support in your company, managing expectations and picking your fights. The film I'm doing will focus on that. I'm simply tired of watching good people lose their jobs because of managers who don't think through all aspects of their decisions.
Desktop migrations touch many people and are too much about politics. It is easy to understand why folks tend to forget this because it is too easy to justify a decision after the fact. Given that we don't do complete operating system changes every day, it is also easy to understand why people ignore the potential impact of this decision. After being involved in more than 100 rollouts, I don't.
---
Rob Enderle
, a TechNewsWorld columnist, is the Principal Analyst for the
Enderle Group
, a company founded on the concept of providing a unique perspective on personal technology products and trends.
---