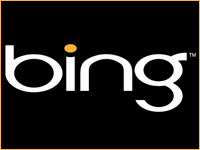 Microsoft's recently released Bing search engine has begun adding real-time Twitter updates from celebrities to its results.
So far, it has indexed the Twitter accounts of a few thousand people, Bing director Whitney Burk told TechNewsWorld.
Search results are tied directly to online ads. While adding real-time tweets may get more people to use Bing, it's not yet clear whether that will help Microsoft get more ads.
Tweeting Binging
The appearance of tweets in Bing search results was announced on Wednesday on the Bing blog by Sean Suchter, general manager of Microsoft's Search Technology Center.
This is an initial foray into integrating more real-time data into Bing's search results, Suchter said.
Microsoft is beginning with some of the more prominent and prolific Twitterers from various areas, including people from its own search technology and business sphere, such as Danny Sullivan; journalist Kara Swisher of "All Things D"; and notables like former vice president Al Gore and entertainer Ryan Seacrest.
"We're not indexing all of Twitter at this time," Suchter said in his post. "We think this is an interesting first step toward using Twitter's public API to surface tweets in people search."
Microsoft on the Tweets
Microsoft plans to increase Bing's coverage and engagement with the Twitter data and community, Bing's Burk said. However, it does not have any specific details to divulge at this time.
"The total number of Twitter searches is limited by the public API," he added. "We will keep adding to the list of people indexed over time."
Google and Tweets
At the Google Zeitgeist Europe Conference, held in London in May, Google cofounder Larry Page indicated to French entrepreneur and blogger Loic Le Meur that Google will move to real-time indexing of the Web, essentially because of Twitter's impact on the Web, Le Meur said in a blog post.
Commenting on Bing's integration with Tweets, Google spokesperson Nate Tyler held that line.
"While we don't have anything to announce today, real-time information is important, and we're looking at different ways to use this information to make Google more useful to our users," he told TechNewsWorld.
Yahoo's Feathers Ruffled
Yahoo, which was once pursued hotly by Microsoft as an acquisition target, tweaked its former suitor in its response.
"Real-time search means different things to different people," spokesperson Sheila Tran told TechNewsWorld. "For Yahoo, we think of real-time search in terms of providing the most relevant, fresh information to people every time."
Yahoo's research suggests that people do not necessarily want to see individual tweets in their search results, Tran said. "Rather, they would like the search engine to gather the collective stream of consciousness in all real-time content — tweets, Del.icio.us, and so on — and distill breaking news, alerts, new viral content and so on."
Google has already taken a stab at that with Google Wave, which it showed off in May.
"Yahoo is testing what makes the most sense for people who use Yahoo Search while providing the best experience," Tran said.
A Question of Dominance
How could Bing beat Google and Yahoo to the real-time punch?
Easy, said Rob Enderle, principal analyst of the Enderle Group: "Like a lot of companies, once they (Google) reach dominance, they primarily want to keep that product running and go look at other things," he told TechNewsWorld.
"Microsoft did this with Office — the dominant product wasn't high-profile any more, so people went to work on higher-profile products," noted Enderle.
Dominance slowed down Google's thinking in another way, Yankee Group analyst Carl Howe said. "Being the market leader, Google has to think about whether any new feature is going to undermine their need to satisfy more than 80 percent of Internet consumers, most of whom say, 'What's Twitter?'" he told TechNewsWorld.
"Microsoft is addressing a niche techie audience, while Google has to deal with most of the market."
Tweeting in the Shekels?
In the battle for online ads, will this link-up with tweets help Microsoft?
Opinions here differ. Yankee Group's Howe does not believe it will.
On the other hand, Enderle thinks it might. "Search is now tied at the hip to ad revenue, so if they can drive up the usage of Bing, they can drive up ad revenue," he said. "The tweets are a lure."
Whether or not it does help ad sales will depend on Bing's growth, echoed Greg Sterling, founding principal of Sterling Market Intelligence.
"If Bing stalls, they'll have problems," he told TechNewsWorld, "but even if they have another 1 or 2 percent growth, it will help."