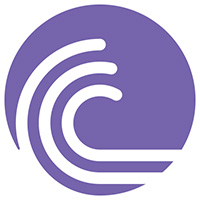 BitTorrent on Thursday announced a revamp of its Bundle offering as a pilot project, giving it a new name, "BitTorrent Now."
Heavily used by independent musicians and filmmakers, as well as the BBC and other organizations, the service now accepts ads.
BitTorrent Now's first streaming app is available for Android. Apps for iOS and Apple TV are in the works.
"BitTorrent Now … adds our first mobile streaming apps, and it adds an important new business model for our creative partnerships: ad-supported streaming," said Christian Averill, BitTorrent vice president of marketing.
70/30 Split
Creators who participate in the pilot will keep 70 percent of all ad revenue.
"That's better than the industry standard," Averill told TechNewsWorld. BitTorrent gets the rest.
BitTorrent's Bundle let publishers keep 90 percent of all sales revenue and 100 percent of all fan data, and "the 90/10 split remains for direct sales via download," Averill said. "Artists can choose whether they want to distribute their work for free, in exchange for an email, as a paid download, or as an ad-supported stream."
Artists will continue to retain all fan data, whether they opt for direct sales or the ad-supported stream, because "this is core to our value of empowering artists," Averill said.
There were no size or format restrictions with BitTorrent Bundle.
While streaming "does present some limitations, downloads offer the same freedom as always," Averill pointed out.
"Selling ads is a tough business," noted Russ Crupnick, managing partner at MusicWatch. Still, "any time artists have a distribution outlet, it's a win."
That said, it's "not likely" that BitTorrent Now will change the artist/label/publisher/distribution model, Crupnick told TechNewsWorld.
Battling for Survival?
"BitTorrent's core business — music downloads — is declining as a share of the total music industry," said Zhaowen Wu, an industry analyst at Strategy Analytics.
Downloads "will continue to decline, while advertising is expected to increase," she told TechNewsWorld.
"In general, consumer spending is going downwards," Wu remarked. "That's why BitTorrent is adding the streaming service and trying to chase the ad dollars."
The revenue share provided by BitTorrent is "pretty attractive for artists," but its user base "is much smaller" than the likes of Amazon Music, Google Play and Spotify, Wu pointed out.
Still, ad streaming "looks like a logical way to generate additional income," observed Mike Jude, a program manager at Stratecast/Frost & Sullivan.
BitTorrent is "very careful to emphasize the indie artist scene, but it's inevitable that other content will make its way into the BitTorrent Now space," he told TechNewsWorld. "This puts it in competition with any conventional streaming service, [including] YouTube, Amazon and Apple."
Making Money
Whether BitTorrent can continue to pay artists 70 percent of ad revenues after the pilot ends is questionable.
"A 70 percent commission doesn't seem reasonable or sustainable," said Jude. "It's likely the commission will decline if the feature is maintained."
In comparison, musicians make between 33 cents and 60 cents for each 99-cent tune on iTunes, depending on a variety of factors.
"A big chunk of BitTorrent supporters are from the hip-hop community, and this market segment has long been one where the more platforms a content creator publishes through, the more exposure — and revenue — that creator brings in," said Strategy Analytics' Wu.
BitTorrent Now "seems like a reasonable alternative for small artists or startups, but I don't know that it will have the reach to make a huge impact beyond core fans," noted MusicWatch's Crupnick. "Given the status and momentum of alternative streaming options, I'm not sure it will be more than a very niche service."
Advertisers may not benefit much from BitTorrent. Granted, they will get another channel for their ads, but since the artist owns 100 percent of the fan data, it's difficult to see how advertisers will benefit. That data is crucial to making sales and advertising decisions.
If the ads do come with subscriber data, BitTorrent Now will be "a potentially valuable channel," Jude said, but consumers might be irked at having to put up with the ads.