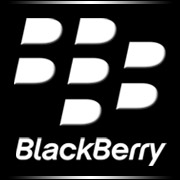 BlackBerry 10 may have been the primary focus of its embattled maker in recent months, but on Tuesday the company revealed that its hopes for a turnaround don't rest solely on that new technology. Rather, BlackBerry announced the 9720, a handset that not only has the look and feel of its longstanding Curve line of devices but also runs its venerable BlackBerry 7 OS.
Apparently, BlackBerry believes this aging OS still has some life left in it.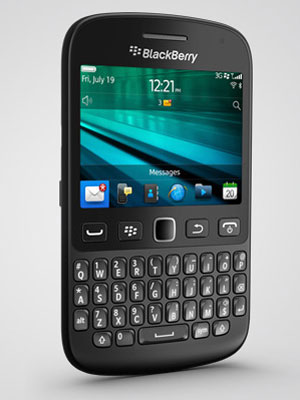 "While eventually all products will move to BlackBerry 10, our existing BlackBerry 7 customer base remains an important market for BlackBerry," Kim Geiger, a BlackBerry spokesperson, told TechNewsWorld.
The new device "will appeal to customers that are coming to a smartphone for the first time, customers that have an existing entry-level Android or Windows phone device, as well as existing BlackBerry customers," Geiger said.
It's also "a more affordable handset than the BlackBerry Q5, yet it gives you all the essentials of the BlackBerry smartphone experience," she added.
Free Chat Over WiFi
The new BlackBerry 9720 is clearly built around the Curve platform's keyboard while also offering a 2.8-inch touchscreen — the first touchscreen, in fact, for a BB7 device. The 9720 actually runs on BlackBerry 7 OS version 7.1, which features an updated interface.
A dedicated BBM key aims to make it easier for users to access messaging, while the touchscreen allows for swiping to unlock the device or access the camera's functionality. BBM Voice has also been added to the device, allowing for chat over WiFi for free.
Messaging features, meanwhile, have been enhanced as well, allowing users to type a message once and post it simultaneously and instantly across multiple social media platforms. The 9720 also includes built-in FM radio.
On the enterprise side, the handset provides access to either BlackBerry Enterprise Server or BlackBerry Enterprise Server Express and allows businesses to manage every aspect of the device. BlackBerry OS 7 has been approved for use by governments across the globe.
Emerging Markets
The BlackBerry 9720 handset will be available in select markets and carriers in Asia, Europe, the Middle East, Africa and Latin America. However, it is unlikely that it will be released in North America.
"This is not a high-end BB10 device," said Ramon Llamas, research manager for the mobile phones team at IDC. "With that comes the understanding that they are trying to keep their base of users happy. This is in the category of midrange smartphone.
"It is for those who want to step up from an entry-level Android or Windows device," Llamas told TechNewsWorld. "BlackBerry is a workhorse, and this is part of that legacy. Getting things done is part of BlackBerry's DNA."
The BBM platform and the QWERTY design, meanwhile, are elements that resonate particularly well with emerging markets, Wayne Lam, senior analyst at IHS iSuppli, told TechNewsWorld.
"This product reiterates their core platform and is really there to address the needs and demands of the core customers in those developing nations," Lam said.
A 'Bifurcated Strategy'
As for BlackBerry itself — a company that also this week began a search for strategic alternatives — this latest move is evidence of a "bifurcated strategy," said Chris Silva, analyst for mobile strategy at the Altimeter Group.
"For the past three to five years, the company found success in emerging markets in Asia and South America — places where their share of the smartphone market grew and kept the company afloat," Silva explained.
"These markets are solidly BlackBerry 7 territory," Silva told TechNewsWorld. "Here in North America, its strategy has been to double down on a premium device market by unveiling BB10 and the associated new devices."
'A Risky Bet'
That dual-pronged strategy is not without its risks, however.
"The 9720 announcement shows BlackBerry is still hedging bets by playing the emerging-market legacy technology card while simultaneously engaging in heavy marketing of premium handsets with BB10 OS," Silva suggested. "At best it buys them time and keeps them relevant in said emerging markets; however, providing the market with two very different versions is a risky bet, as it tries to redefine the value of carrying a BlackBerry smartphone."
Still, it could be enough to help make some BB7 users consider BB10.
"This comes just after the launch of the Q5, so they are looking to address the middle of the market with these slightly lower-spec devices," Llamas said. "This could be the bridge to get people there."