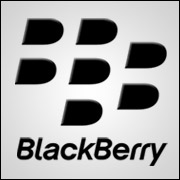 BlackBerry's Passport smartphone, which reportedly is due to be launched in September, is creating a buzz because of its shape.
The Passport is square, unlike the rectangular form of conventional smartphones.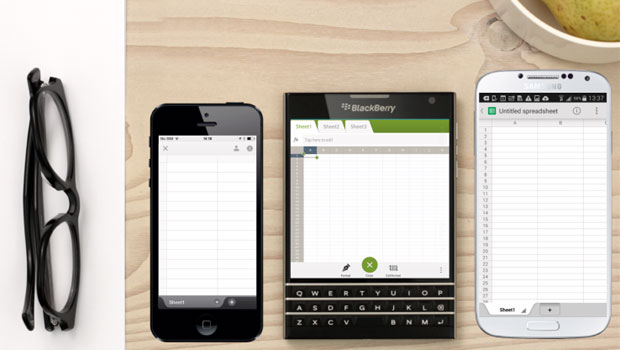 Its 4.5-inch screen offer the same viewing space as a rectangular 5-inch screen, but the greater width allows a better experience, according to the company.
BlackBerry is positioning the device's shape as a break from convention.
What the Heck Is That?
The Passport "is different than the 256 varieties of rounded rectangles that make up the smartphone market today," Carl Howe, a research vice president at the Yankee Group, told TechNewsWorld.
It's "the kind of device that makes people go 'What the heck is that?' which is what BlackBerry needs," he said. "The last thing BlackBerry wants at this point is a me-too device."
Vendors in the highly competitive smartphone market attempted to differentiate their products by offering bright colors, but that is pretty much the norm these days. The Passport's shape "will make the phone easier to recognize without BlackBerry having to resort to bold colors," Michael Morgan, an independent mobility consultant, told TechNewsWorld.
Consumers likely will be attracted enough to pick up a Passport, and "if the hand feel is good and people start to try out the phone, they may find it solves a lot of the issues other phones have with their rectangular form factors," Morgan suggested.
The Problem With Rectangles
One of the issues the Passport will resolve is the need to turn smartphones on their side to better view content such as PowerPoint slides, Excel spreadsheets, and in some cases, videos, Morgan pointed out.
Content "can be displayed in a more consistent manner, and application developers could spend less time worrying about landscape mode design for this device," Morgan remarked, adding that the Passport "is extending the phablet concept beyond just a large screen as in the Samsung Note devices."
The Passport is the ideal device for reading e-books, viewing documents and browsing the Web, according to BlackBerry.
There will be plenty of content: BlackBerry will tap the Amazon Appstore's 240,000 apps for its devices.
Let's Hear It for the Keyboard
The Passport's square shape makes the keyboard always available, Morgan said. When smartphones are turned on their side, their keyboards become almost unusable, because there isn't enough screen space.
"The key to this device is not the screen, but the hard keyboard," the Yankee Group's Howe said. "Hard tactile keyboards have a small but devoted following among consumers."
Fifty-one percent of respondents to the Yankee Group's 2014 U.S. Consumer Survey, conducted in June, rated a full QWERTY keyboard as an 8, 9 or 10 in importance in their choice of a smartphone.
The Passport's wide form factor will make its keyboard even better, and "that by itself is likely to create a niche, especially among diehard BlackBerry fans," Howe suggested.
BlackBerry's Passport to Success?
However, whether the hard keyboard is enough to support BlackBerry's revival remains open to question, Howe cautioned.
BlackBerry is targeting the professional and corporate markets with the Passport, pointing to its usefulness for architects, mortgage brokers, writers, executives, and healthcare and finance professionals.
"This is BlackBerry's experiment, and I think it's a great idea," Ramon Llamas, a research manager at IDC, told TechNewsWorld.
The company "is trying something they haven't done before," he continued. "If you stick to one design and one design only, chances are you'll be left behind."
BlackBerry phones are deeply embedded in government, Llamas pointed out, but "those devices are growing old, and hopefully [the Passport] could move people within the government and professional market segments away from antiquated devices to something new."
BlackBerry's share of the global smartphone market has been falling steadily, slipping to 0.5 percent in Q1, compared to 2.9 percent during the same period a year ago and 13.6 percent in Q1 2011, IDC reported.
If the Passport does help BlackBerry gain or maintain market share, Morgan suggested, "it will be through the people who love QWERTY more than Angry Birds and Candy Crush."