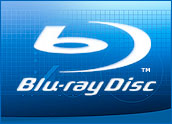 The Blu-ray Disc Association released the specifications for 3-D Blu-ray on Thursday, just over a year after Panasonic first publicly demonstrated its application of 3-D Blu-ray technology.
The specifications are backward-compatible with standard 2-D Blu-ray players, and disks and will run on Sony PlayStation 3 consoles.
Several vendors, including Nvidia, promptly announced products that support the technology. A slew of 3-D Blu-ray products is expected to hit the stage at the Consumer Electronics Show, to be held January in Las Vegas.
Peeking Under 3-D Blu-ray's Skirts
The specs are display-agnostic, the Blu-Ray Disc Association (BDA) said. This means 3-D images can be run on any compatible 3-D display whether it uses LCD, plasma or other technology.
Because the specs are display-agnostic, any 3-D technology can be used to deliver the image to viewers' eyes. That means 3-D glasses from any vendor whose products meet the standards will work, the BDA said.
It's not that straightforward, however. "The BDA president said last week that viewers will need to use active shutter glasses, as other passive or polarized glasses do not offer a good enough experience," Nvidia spokesperson Bryan del Rizzo told TechNewsWorld. Nvidia has been shipping a 3-D Vision kit consisting of active shutter glasses, a wireless USB emitter and PC and DLP cables since January of this year.
The 3-D Blu-ray specs will let Sony PS3 game consoles play back 3-D Blu-ray content in 3-D. Owners of 2-D players and disks won't be cut off completely — the new specs let users play 2-D discs in the 3-D Blu-ray players that will hit the market next year, and users can play 3-D Blu-ray discs on their existing 2-D players.
Blu-ray has had 3-D on its agenda since the inception of the platform, according to In-stat analyst Allen Nogee. "When they defined the Blu-ray standard, they had 3-D in mind," he told TechNewsWorld. "They added hooks for it, and the firmware on Blu-ray players can easily be updated, with many vendors offering easy updating to their products over the Internet."
The 3-D Blu-ray specs also incorporate enhanced graphic features for 3-D. These will let users navigate their discs using 3-D graphic menus and will display 3-D subtitles in 3-D video.
Panasonic's Contribution?
The 3-D Blu-ray specs let every 3-D Blu-ray player and movie deliver full high-definition (HD) 1080p resolution to each eye. They stipulate that 3-D video is encoded using the Multiview Video Coding (MVC) extension to the MPEG4 standard.
MVC enables efficient encoding of sequences captured simultaneously from multiple cameras using a single video stream. It compresses both left and right eye views with a 50 percent overhead, and can provide full 1080p resolution backward compatibility with current 2-D Blu-ray disk players.
Back in November of 2008, Panasonic submitted a proposal for 3-D Blu-ray to the BDA. This required special glasses which convert two separate 1080i60 video streams into one 1080p24 3-D image.
Those standards were based on a 3D Blu-ray system Panasonic demonstrated publicly in September of 2008.
Coming Soon
There's been a lot of buzz about 3-D players in recent months, the Enderle Group's Rob Enderle told TechNewsWorld. This has only been bolstered by director James Cameron's new 3-D movie "Avatar," which hits theaters this week, Enderle said. "'Avatar' is the poster child for this technology," he pointed out.
CES will see several 3-D Blu-ray products unveiled, according to Nvidia's del Rizzo. "Movie studios will announce titles and timetables for 3-D Blu-ray content, TV manufacturers will announce 3-D TVs, CE manufacturers will announce new 3-D Blu-ray players for the home," he said.
New PCs with 3D Blu-ray capabilities will probably also hit the market, del Rizzo said. "To play 3-D Blu-ray content on the PC, you will need a Blu-ray drive; a GPU (graphics processing unit) that can decode the new AVC-MVC code, a software player, a display and glasses."
For the past few months, Nvidia has been demonstrating a 3-D movie solution that consists of a PC equipped with a GeForce GT 240 GPU, its 3-D Vision active-shutter glasses, and a new 1080p 3-D LCD display from Acer. "Nvidia has been working closely with the world's leading movie playback software developers, including Arcsoft, Corel, Cyberlink and Sonic, to ensure seamless support for 3-D Blu-ray titles when they ship in 2010," del Rizzo said.
Nvidia is also working with CPT, LG and Samsung, all of which have notebook displays that can handle 1080p 3-D playback. "On the desktop side, you can expect to see the Acer panels as well as many others on display at CES," del Rizzo said. "They will all be 3D Vision-ready and offer full 1080p playback for 3-D Blu-ray."
Technically adept users can build themselves PCs that can play back 3-D Blu-ray discs and play 3-D games, display 3-D photographs and conduct 3-D Web browsing for under US$1,000, according to del Rizzo.
Despite the buzz caused by "Avatar," people won't be immediately queuing up to buy 3-D Blu-ray systems, Enderle predicted. "The big difficulty is a lot of folks have relatively recently bought new TVs that won't have fast enough refresh rates to make this work properly," he explained. "In this economy, getting lots of folks who just bought new TVs to retire them early could be really problematic."