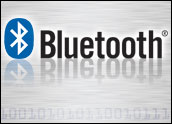 The Bluetooth Special Interest Group (SIG) has confirmed that an update to the wireless technology will be unveiled later this month.
"Bluetooth 3.0, aka 'Seattle,' will be unveiled at the All Hands Meeting in Tokyo," Bluetooth SIG spokesperson Starr Baker told TechNewsWorld.
While it is expected to include higher speeds and throughput capacity by working with an 802.11 radio, it will likely be the harbinger of even more developments in the technology.
The generation of devices after Bluetooth 3.0 could include low-energy technology with applications in medicine, sports and mobile phones and computers.
Ultimately, Bluetooth may even come under the fourth-generation (4G) mobile telecommunications standard umbrella.
News of the development pleased analyst Julien Blin, principal analyst and CEO of JBBResearch. "For many years, people thought Bluetooth wouldn't survive all these new technologies, but it found a niche in cell phone headsets," he told TechNewsWorld. "The Bluetooth SIG is great at finding niches."
Bluetooth 3.0 Technology
When it launches on April 21, Bluetooth 3.0 will fulfill the pledges the Bluetooth SIG made at the Mobile World Wireless Congress in Barcelona, Spain, in February of 2008. At the time, the SIG had announced that the short-range wireless transfer of data like music, videos and photos between devices was imminent.
The SIG developed a method of radio substitution that speeds up throughput by temporarily tapping a secondary 802.11 radio already present in consumer devices. This architecture is called "Alternate MAC/PHY."
MAC stands for Media Access Control, and PHY is the physical layer of the OSI seven-layer model. A PHY connects a MAC, or link layer device, to a physical medium such as an optical fiber or copper cable.
Once the data has been transmitted, the connection returns to normal operation on a Bluetooth radio.
Boldly Going Forth
In January, the Bluetooth SIG demonstrated user scenarios for its low-energy technology in Munich, Germany. Nokia, Sony Ericsson and Motorola were among the member companies showing off products, such as watches, stereo headsets and snow jackets with the low-energy technology built in.
The low energy technology comes from Wibree, a technology developed by Nokia that was made part of the Bluetooth specification June 2007. Wibree is a digital radio technology intended to become an open standard for wireless communications.
It is designed for ultra-low power consumption over a range of about 30 feet and is based around low-cost transceiver microchips in devices.
The Wibree technology is designed to complement Bluetooth in supported devices such as wristwatches. The Bluetooth SIG will host a Developers' Preview of its upcoming 1.0 low energy specification in Tokyo on April 20.
The technology will be included in a future version of Bluetooth. "It's not for Version 3.0, but for one that's still in the works," Bluetooth SIG's Baker said.
All for Naught?
Bluetooth may in fact end up as part of the 4G ecosystem, JBBResearch's Blin said. "Everybody says 4G will be either WiMax or LTE (Long Term Evolution), but I think it will be a combination of technologies."
WiMax and LTE are competing standards whose backers each claim theirs is the real 4G technology.
However, they should all coexist for a better user experience, according to Blin. "You'll use LTE for wide-area technologies, WiMax for metropolitan area networks, WiFi for hotspots, and Bluetooth for short-range technologies," he said.
"End users don't care which technology is used; all they want is a good experience," Blin concluded.