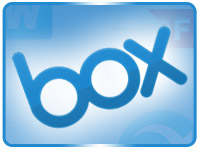 Cloud storage provider Box has unveiled a private beta of Box Notes, a real-time content creation and collaboration feature, as an add-on to its existing services.
Box Notes is designed to let business teams capture and share ideas on the fly.
The announcement follows Box's acquisition of Crocodoc, which converts Microsoft Office and PDF documents to HTML5, in May.
"Box has gotten a reputation as being the most secure enterprise file-sharing service," Gerry Purdy, principal analyst at MobileTrax, told TechNewsWorld.
The beta of Box Notes "lets Box provide value-added services on top of cloud storage to make it more valuable to clients," he noted.
What's in Box Notes
Box Notes is native to Box, and Notes content will be filed with related documents in Box's enterprise-grade cloud.
One of the features Box Notes offers is real-time concurrent editing within a group.
Another is Note Heads: A user profile picture follows your cursor on the left of the screen so users can see where their collaborators are working in a Box Note. If that sounds familiar, it should; it's reminiscent of the chat heads Facebook introduced in April when it announced the Facebook Home family of apps for the Android OS.
Other features include an in-line toolbar and annotations capability; comments; sharing, which lets users generate a link to their Box Note for collaborators; and security.
More features will be added soon, such as integrations for iOS and Android; rich media embeds, which will let users drop in videos, images and audio; version history; and offline editing with automatic sync when a user next connects online.
Mano a Mano With Google Docs?
There is speculation that Box is positioning itself against Google Docs but "that notion seems built mostly on hyperbole," suggested Charles King, principal at Pund-IT.
"While Box has certainly done well for itself, its customers and resources represent a tiny comparative fraction of Google's," he told TechNewsWorld.
"Google Docs is also more mature, has deeper features and far broader applicability than Box Notes," King continued.
Taking On Other Players
Box is "trying to differentiate itself from competing collaboration platforms," King suggested.
Several such competitors are battling for market share, among them Evernote, Springpad, VoodooPad, OneNote, SimpleNote, and Google Keep.
"This is the direction everything is going — to automatically put everything in the cloud," Jim McGregor, principal analyst at Tirias Research, told TechNewsWorld.
However, doing so well "will require a robust application, and even Google Keep has a ways to go before it can compete with Microsoft Office," McGregor remarked.
Google Keep does not seem to have been particularly well received. On the other hand, Evernote has been described in The New York Times as a top 10 must-have app, and it is available on iOS, Android and Windows Phone 8.
The ability to take notes in and of itself is of little use, though; it's being able to tie it in to people or relevant applications or documents that makes this capability useful, McGregor pointed out.
"Being able to take notes on the fly and tying them automatically to a patient's medical records or taking notes in a meeting and tying that to an application or person is where things are going to go," he said.
Preparing for the Future
Box's recent actions appear to have laid the groundwork for the company to carve out a niche for itself separate from other cloud storage providers and pure note-taking players such as Evernote.
In addition to its purchase of Crocodocs in May, it signed on Steven Sinofsky, the former head of Windows at Microsoft, in August.
Renowned for his skills at putting together software development teams, Sinofsky led the creation of Windows 7 and 8, as well as six versions of Microsoft Office.
His role at Box will be to provide his experience and insights as the company takes its product and platform strategies and organizations to the next level.
Sinofsky was considered one of the best product managers at Microsoft, and his strength was bringing in a product on time, Rob Enderle, principal analyst at the Enderle Group, told TechNewsWorld in a previous interview.