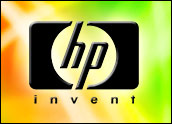 HP has invited members of the media to what it describes as "an exciting webOS announcement."
This will be held Feb. 9 in San Francisco.
The invitation sparked new rumors that HP was at last going to unveil at least one webOS-based tablet.
However, Alex Hunter of HP's Palm Global Business Unit declined comment when pressed for details about what will be unveiled at the event.
What About a webOS Tablet?
HP has apparently been ambivalent about choosing between Windows tablets and those running webOS, the operating system it acquired when it purchased Palm for US$1.2 billion.
There have long been rumors that HP would unveil a so-called Slate tablet running Windows 7; then it was reported that the company was turning its back on Microsoft in favor of tablets running webOS; later still, the rumor mill had it that HP would offer both. Last year, the company revealed a Windows tablet, though it was directed more at enterprises than consumers.
HP in fact stated it would unveil a webOS tablet early this year, leading to speculation it would do so at the Consumer Electronics Show, held in Las Vegas earlier this month. However, no webOS tablet was seen there.
Logging onto the Palm website provides a hint at what may be unveiled Feb. 9.
A Jan. 4 entry by Palm Online Communications Director Jon Zilber mentions a tablet, "lots more phones, and ePrint, and cool apps, oh my."
Will HP Reprise the Curse of Palm?
Before being purchased by HP, Palm had brought out several new smartphones, including the Pre and the Pre Plus, to generally warm approval. The devices were well-regarded, but it was the operating system — webOS — that really wowed everyone.
WebOS was generally seen as one of the most advanced mobile operating systems available.
However, that did not help pull Palm out of the doldrums, and it eventually was put up for sale.
Will tablets running webOS meet the same fate — warm approval but poor sales?
Not if HP proves canny in its marketing, Jeff Orr, a principal analyst at ABI Research, told TechNewsWorld.
HP has been shipping true tablet PCs running a full version of the Windows operating system quite successfully for the past 5 years, Orr pointed out. And when it began shipping the Slate 500 PC running Windows 7, it targeted the business market, he said.
"HP didn't position the Slate 500 against the iPad," Orr pointed out, adding that the company leveraged its presence in the vertical market instead. "Could the next iteration of the product run webOS?" Orr asked. "Why not?"
Perhaps HP will take a vertical business approach with a Slate-like tablet running webOS this year, Orr speculated.
What webOS Tablets Will Need to Succeed
Sure, there's the iPad, the Motorola Xoom and the Samsung Galaxy Tab out in the market, and a slew of other manufacturers have announced plans to unveil tablets running Android 3.0, nicknamed Honeycomb, later this year, said Richard Shim, a senior analyst at Display Search.
However, the numbers will be whittled down by competition.
"We're estimating that only 75 percent of the players in the tablet market will be around by next year," Shim told TechNewsWorld. "In two years, only about 30 percent will be left."
That's because launching a new tablet goes well beyond just offering new hardware. "You have to come up with a new operating system, you have to build the developer community, and ultimately, it's the apps that will determine the product's success," Shim said.
The lack of apps may be a weak spot for HP. Apple is far and away the clear market leader in that regard, and Android is racing fast to catch up.
Apple Redux
However, HP/Palm may be able to get around the lack of apps through sound strategy, Shim said.
"HP will have a smartphone lineup, a tablet lineup, printers, they'll have control of the whole experience, just like Apple," Shim stated.
"Like Apple, they'll have control of their environment, have a closed OS, and have close collaboration between the apps, the OS and the hardware," Shim added. "So it will be challenging for webOS, but it won't be hopeless because HP will have control of their own destiny."