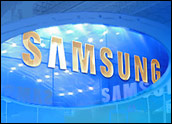 Samsung on Monday announced that its Galaxy Note 10.1 tablet, which primarily uses a stylus for input, will hit the market this month.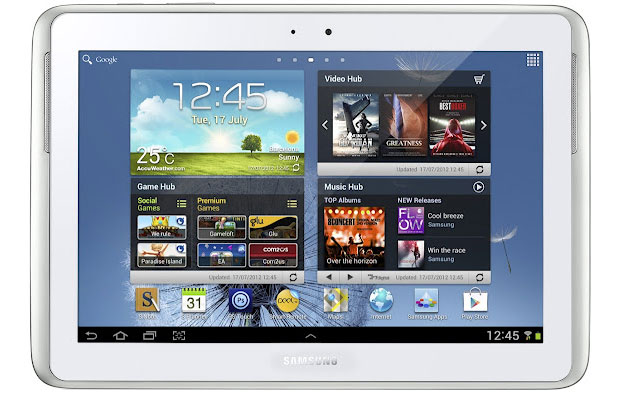 The Samsung Galaxy Note 10.1
The Galaxy Note 10.1 has a 10.1-inch screen, a 1.4 GHz quad-core processor, and a multiscreen feature that lets users run two applications simultaneously.
"I think it's an interesting differentiator for Samsung against the iPad and has worked for them so far with the [smaller Note smartphone]," Danielle Levitas, a group vice president at IDC, told TechNewsWorld.
Samsung "is clearly looking to establish its own identity in the tablet space, and while Apple has talked about things such as style and image, the one area that Samsung's looking to corner with its Galaxy Note products is versatility of user input," Jeff Orr, a senior practice director at ABI Research, suggested.
Notes on the Galaxy Note 10.1
The Galaxy Note 10.1 runs Android 4.0 (Ice Cream Sandwich). It has a 5 MP rear autofocus camera with LED flash and a 1.9 MP front facing camera. It runs on HSPA+.
The tablet comes preloaded with various Google applications. For the enterprise, it offers Microsoft Exchange ActiveSync, on-device encryption, and virtual private network capabilities from Cisco and Juniper Networks.
The Galaxy Note 10.1 comes with an accelerometer, a digital compass, a light and a gyroscope. The tablet weighs about 21 ounces.
Features include the Smart Stay eye-tracking feature; Pop Up Play, which lets users watch videos onscreen while running other tasks; and AllShare Play, which lets users share content in real time when the tablet is connected to Samsung HD TVs, or other consumer electronic devices on the same network.
The Galaxy Note 10.1 will be available in a WiFi-only and a WiFi with 3G HSPA+ versions at launch. A WiFi and LTE version will be available later in the year.
Pricing and the exact launch date have not yet been disclosed.
More on the Stylus
The Galaxy Note 10.1 uses Samsung's S Pen stylus. This launches various applications, including S Note, S Planner, Crayon physics, Adobe Photoshop Touch and Polaris Office, automatically when taken up for use. Alternatively, users can set their preferred apps for automatic launch.
S Note lets users combine notes and sketches with other digital content in preset templates. It's also integrated with knowledge search engines so users can search for, and drag and drop, information into S Notes.
For users in some places, stylus "is likely easier for note-taking for many," IDC's Levitas remarked. "In languages with characters, like the Asian languages, the stylus offers flexibility a keyboard doesn't. And you can still type, using a soft keyboard or your finger."
There isn't likely to be a problem with users resting the palms of their hands on the tablet's screen while writing because "there's an activation button on the S Pen that locks out other means of input when you activate it," ABI's Orr told TechNewsWorld.
Getting an Education
Samsung is also gunning for the education market with the Galaxy Note 10.1. It has optimized its Learning Hub Service, which contains e-textbooks, video lectures and interactive coaching, for the Note 10.1.
The Learning Hub service will be available when the Note 10.1 is launched, in some parts of Asia and Europe, and will be downloadable through Samsung apps in more than 20 countries by the end of the year.
Apple, Amazon and Barnes & Noble, which also target the education market, have relationships with publishers, while Samsung doesn't, ABI's Orr pointed out. Instead, it has partnered with Kno, which offers educational courseware that runs across multiple devices.
This partnership "rounds out the solution," Orr said. "Samsung may not have as much experience in the education market, but it's going towards a complete solution."