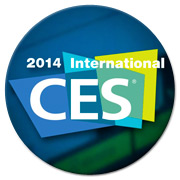 Devices ranging from the sublime to the strange are debuting this week at International CES 2014.
Products unveiled at the show suggest growing trends toward wearable health-tracking products and increased human-gadget interaction. There's a bed, for example, that tells owners how they slept the previous night and what they can do to sleep better in the future.
These technology categories are still nascent, and the products that survive no doubt will gain polish in the future.
"Monitoring is a key trend. It's all part of the Internet of Things," Jim McGregor, principal analyst at Tirias Research, told TechNewsWorld from the show floor.
"The infrastructure, apps and business models are still evolving," he added, "so no one knows what they'll look like eventually or when they'll take off."
I Can Hear You Breathe
Intel will push wearable devices that will be powered by Edison, a 22nm Dual Core SoC.
Essentially a Pentium-class PC in an SD card form factor, it can be used to monitor a baby's heart rate and breathing, as CEO Brian Krzanich demonstrated.
Heapsylon showed off smart T-shirts, sports bras and socks with embedded textile sensors.
Heapsylon's Fitness Smart Socks
They display users' heart rates and details about their foot landing technique and other information on a monitor from Polar or Garmin. Or, users can download the Sensoria app and monitor their heart rate and other indicators on an iPhone, Android or Windows phone.
Then there's the Kolibree Internet-connected toothbrush for the, um, orally challenged. It monitors how users brush their teeth and sends the information via Bluetooth to an app on users' smartphones. Data generated can be shared with the user's dentist.
"The toothbrush is handy because it reminds you not to push down too hard," remarked Rob Enderle, principal analyst at the Enderle Group.
Gotta Do More
"The biggest problem with existing activity trackers like Jawbone, Fitbit and Misfit, is that they just tell you the number of steps you have taken and the number of calories burned," independent analyst Julien Blin, told TechNewsWorld from CES.
Signatures of various chronic diseases were detected in the motor activity of 3,000 Fitbit users in a recent study by Gero, he noted.
"Low-resolution trackers like Fitbit and Jawbone could be used with Gero's mathematical model to help diagnose early signs of depression, diabetes, Alzheimer's and other diseases in their users," said Blin.
Me and My Machine
Various technologies to improve human-gadget interaction debuted at International CES.
Tarsier demonstrated MoveEye, a pair of glasses that let users use gestures to interact with their connected TVs from a distance.
"That's kinda cool, but it's geeky cool," Enderle, who's attending International CES, told TechNewsWorld. "It's hard to drive that mainstream because of the glasses. That was the problem with 3D TV."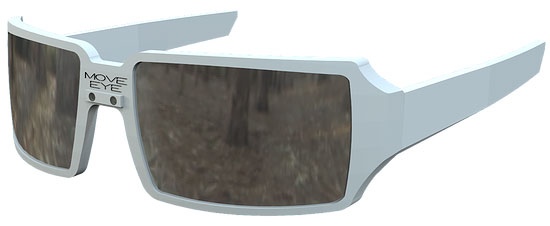 Tarsier's MoveEye Glasses
Intel is working with partners to bring human-like senses to Intel-based 2-in-1 tablets, Ultrabooks, and other computer devices through hardware and software products in the Intel RealSense technology family.
One of the first products will be the Intel RealSense 3D camera, a full 1080p HD color camera with a depth sensor that can detect finger-level movements. It will be incorporated into products from Acer, ASUS, Dell, and other vendors that will be available later this year.
Smart Sleep
For most people, sleeping is simple. You flop into bed, shut your eyes, and — usually — nod off.
Sleep is getting short shrift, according to bed manufacturer Sleep Number, which demonstrated the Advanced Dual Air x12 at the show.
The US$8,000 voice-activated bed collects data on sleepers' breathing rates, movements and heart rates, and sends that information over Bluetooth to an accompanying mobile app. The app then scores the user's nightly sleep quality and offers suggestions on how to improve it.
It's not likely to become a fixture in many homes any time soon, suggested McGregor. "At that price, they may sell five units."