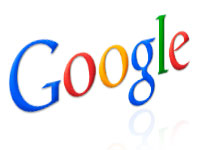 Google's Chromecast dongle may be built primarily to stream content from the likes of Netflix and YouTube, but that hasn't stopped app developers from expanding its reach. On Sunday, however, one such developer said that a recent Chromecast update had blocked his Android application.
"Google's latest Chromecast update intentionally breaks AllCast," wrote Koushik Dutta, developer of the AllCast app, in a post on Google+. AllCast is designed to allow users to use the US$35 Chromecast device to stream their own, local content.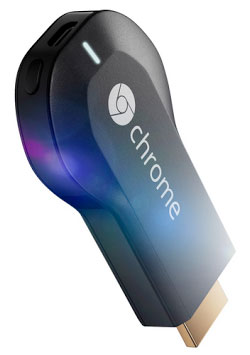 Chromecast
"Given that this is the second time they've purposefully removed/disabled the ability to play media from external sources, it confirms some of my suspicions that I have had about the Chromecast developer program: The policy seems to be a heavy handed approach, where only approved content will be played through the device," Dutta continued.
The Chromecast will "probably not be indie developer friendly," he added. "The Google TV team will likely only whitelist media companies."
'It's Still Early Days'
AllCast allowed users to play back files stored in a phone's gallery, Dropbox or even Google Drive. Dutta reportedly created the technology by reverse-engineering the Chromecast code and had previously released several betas of the app, planning eventually to make a full release on Google Play.
Google maintains that it is still addressing issues with the device's software development kit.
"We're excited to bring more content to Chromecast and would like to support all types of apps, including those for local content," Google spokesperson Veronica Navarrete told TechNewsWorld. "It's still early days for the Google Cast SDK, which we just released in developer preview for early development and testing only.
"We expect that the SDK will continue to change before we launch out of developer preview," Navarrete added.
The Openness Factor
The Chromecast device currently supports pushing content on Google Play, YouTube, Netflix and Chrome, while Google has also been working to develop relationships to provide content from HBO Go and Hulu Plus.
AllCast is reportedly not the only application to be suddenly blocked by the recent update, however.
In fact, online reports noted that the developers of the Fling app, which also allowed users to stream local content via Chromecast, was "killed" by the update too.
"Judging from the developer's remarks, it appears that Google wants to more tightly control the content users can stream to their TVs," said Greg Sterling, principal analyst at Sterling Market Intelligence. "If that's true, it's contrary to the Android 'openness' ethos.
"Google hasn't come out with an official position regarding whether only authorized content partners will be part of Chromecast," Sterling told TechNewsWorld, "but it appears to be headed in that direction."
Exercise Control
Instead, "it boils down to controlling the user experience," Greg Scoblete, analyst for Digital Tech Consulting, told TechNewsWorld. "Google wants to exercise control over what can be streamed via Chromecast since it's trying to get other apps from major content providers on board.
"Content owners are all about control," Scoblete added.
Google could, however, still allow users the access to personal media from a handset, Dropbox, Google Drive or other local storage and stream that content via TV — but done Google's way.
"Streaming personal media should be a major part of Chromecast's value to consumers," Scoblete noted. "I'd expect them to integrate this functionality on their own sooner rather than later."