We were treated to the customer support call from hell earlier this month when a couple of well-connected bloggers taped their call to Comcast attempting to disconnect from the service and posted it online. Apparently there has been a sequel. The clear lesson from both calls — particularly the second — is that if you talk to Comcast support you need to record the call if you don't want to get screwed.
With Comcast having been designated as "the worst company in America," I'm sharing my tale, because what happened to me could happen to you. (By the way, there is an elite program at Comcast that could get you better service if you can figure out how to get in it.)
After receivingpromises that things would get better, I was surprised last week when Comcast decided to disconnect my Internet and phone service without any notification just because it was easier for them to do so. I'm not thinking very nice things about Comcast, and I was walked through their process — which suggests if you are on Comcast, you may shortly have a similar experience.
I'll close with my product of the week: a little gadget from Ooma that could save your life — and be part of a path to stepping away from Comcast services.
Why We Hate Utilities
At the core of why many of us hate our utilities is the fact that these services typically live off fixed margins and have captured customers who can't go anyplace else. There really is no need for them to have satisfied customers, because there is no place for the customers to go but city hall, and government response generally isn't something you can depend on these days.
Fortunately, most are pretty reliable — but if you need help or have a problem, you can grow old waiting for the fix. Support people, who likely spend much of their day being yelled at, often are not very supportive, as a result. This is partly due to the fact that policies often don't really allow them to help, and that may have been part of my problem last week.
Still, with Comcast often coming in last in customer satisfaction polls, I'm thinking any of us who are still on their services are stupid, and I'm with a growing number of Comcast customers vowing to be far less stupid by year end.
What Happened
A week ago Friday, I noticed a Comcast technician working in our yard (the neighborhood's equipment locker is located in our front yard). I asked what he was doing, and he smiled and said he was fixing a problem for a neighbor and that we'd lose service for a few minutes, so I stopped working on the Internet and moved to other things.
I waved at him when he departed and he waved back. Minutes later, I discovered that we still didn't have phone or Internet service. I immediately called Comcast to report that a technician had turned off and failed to turn back on our services, and confirmed our account was paid up to date. Since the phone and Internet were down, so was the AT&T repeater we use to make cellular calls from the house.
Also, our house has a Homeland Security weather station on top of it, and our alarm service uses the phone line to call for help. Both sent out failure alerts.
On the first call, I was told there was an open trouble ticket and Comcast would look into it, but the call was dropped due to poor cellular service. On the second call, I was told that the trouble ticket was closed, and that we would have to wait until next week for someone to come back and turn our service back on — but if we had a more expensive service (we currently play around US$300 a month) they would respond more quickly. That sounded a bit like extortion to me, given Comcast had turned the service off in the first place.
Comcast finally turned our service back on a week ago, but it didn't end there. I like to find out why something happened, and what I found out suggests this: If you use Comcast, you too may lose service shortly. (By the way, it was our phone and Internet services that were affected — cable TV continued to function properly.)
Comcast's Anti-Customer Processes
When I looked at why this happened, I was told that Comcast is upgrading much of its equipment, and the new equipment apparently is very sensitive to line noise. It has to remove the noise, or the new system won't work properly. Following is the company's scary process.
When Comcast upgrades your neighborhood, technicians disconnect any house that is producing line noise. This could be caused by anything from faulty wiring to a cable that isn't tight enough or that is disconnected — and then they leave.
They apparently don't report they disconnected the house, leaving it up to the homeowner to discover it and then place a repair call. In a few days, a tech will show up locate and fix the problem and restore your service. Unless you actually saw a tech working on the system upgrade, you wouldn't even know it was the cause — you'd simply be down.
Why This Is Dangerous
I can see that this approach is really inexpensive for Comcast, because it puts the burden on the homeowner, and it means Comcast doesn't have to run the owner down before disconnecting the service, which can be tricky — particularly during the summer, when folks take vacations.
However, home fire and security systems typically use phone lines to report problems, and folks in hospice care at home often have medical equipment connected through the home's phone or Internet lines. People often have medical problems or break-ins that require a call to 911 — and they may not know their phone isn't working until they need to make the critical call.
The potential liability for Comcast is massive if folks figure out what it is doing, and its protection seems to hinge on people not being aware that it is following this process to make its upgrades.
Wrapping Up: Recommendations
I'd recommend getting the hell off Comcast, but you likely don't have a good alternative in your area for high-speed Internet. I don't. If you do, check with folks in your neighborhood who use it to see if they are getting a better experience. A service like Nextdoor, a good neighborhood social network, is a handy way to ask your neighbors questions like this en masse. Nextdoor is mostly how I find out about crimes and problems in my area.
There are ways you can limit your exposure, though. Get the business service from Comcast, rather than the residential service, because it provides expedited help if your service goes down. Given this outage, I no longer think bundles are a really good idea, particularly if your alarm system is connected to your phone service.
You may want to consider going back to a telecom provider for phone service, or just using cellphones and converting your alarm system to cellular. Since burglars have started cutting phone lines before breaking in anyway, this is good advice no matter which service you use.
For TV and movies, Dish has a much better package — particularly if you travel and want to take your media on the road.
I've been using a complex solution of Comcast/TiVo/Slingbox. Dish has the Slingbox Hopper built into its solution, so it removes a lot of complexity and should work more reliably. I love TiVo, but its mobile solution still sucks because it works only with Apple iOS products and won't let you connect to a TV or monitor.
I should end this by pointing out that all of the Comcast folks I called were nice. They tried to help, but they couldn't fight a stupid policy, which is why you won't find me recommending Comcast or Xfinity any time soon.
Product of the Week: Ooma Safety Phone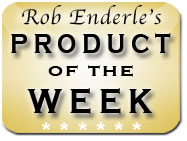 Another alternative to a traditional phone system is Ooma, which provides a VoIP service. The only reason I'm not on it is that I haven't been able to figure out how to hook my alarm system to it yet. However, a number of my neighbors are on the service and they rave about having better call quality, lower phone bills, and a far better experience.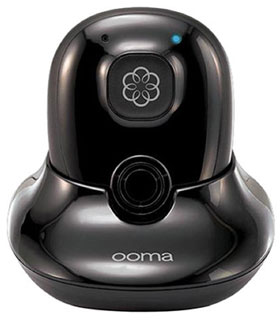 Ooma Safety Phone
Their latest addition is pretty cool if you have someone in your home that may need fast help. This falls into the "I've fallen and can't get up" class of products, and it is called the Ooma Safety Phone. It is a wireless device you wear or keep on you that has two easy-to-get-to speed dial buttons that can be used to call 911 (or any emergency number) and the relative/doctor of your choice.
It also receives calls and functions like a speakerphone when used, so someone calling back can check on you — or if you are just working in the yard and have your hands full, you can chat about other things.
As we consider other ways to get around foolish utilities and consider that we, or someone we care about, may need help if they have fallen, are having a heart attack, or need to report a home invasion (which seems to be happening more and more in my neighborhood) the Ooma Safety phone may be a life saver, and it is my product of the week.