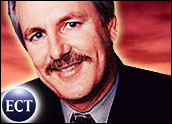 Last week was Computex but today everyone is focused on the likely launch of the iPhone. Given that some of the announcements at the show will have an impact on the future of devices like this, and that some of you will likely want to read something while standing in line, let's look at Computex vs. the iPhone, and as the details of the new iPhone become public you can compare the technology that was announced at Computex to what Apple is announcing with the iPhone.
To sum up, the iPhone is expected to have faster wireless networking, better graphics (anticipating gaming), a lower price (though services will likely cost the same), a possible change in how the device actually looks, and support for Microsoft Exchange built in.
Intel showcased the Atom platform, which may show up on a future iPhone; Nvidia showcased its Tegra platform, which might be used to create an iPhone killer, and AMD/ATI showcased their XGP platform and launched Puma, which could be termed the "laptop fights back" platforms.
We'll also have my product of the week, which, given next Sunday is Father's day, is the product I think would be best for your dear old Dad: one of the first, and currently best, connected GPS devices — the Dash Express.
Birthing an iPhone Killer
For some reason I have this mental image of the old Frankenstein movie, except on the table is one of these super-smart phones and the technician, in his white coat, is just about ready to yell "It's Alive!" Apple has created one hell of a product, and I envy the fact that many of you know what Apple has announced while I, having written this last week, still have days before I find out (I hate waiting).
But Apple did not steal the thunder from Computex, and Nvidia in particular came to that show to play and play hard. The chipmaker's Tegra solution appears to create the opportunity for a smartphone that could badly spank the iPhone later in the year and — depending who came out with it and what the product looked like — it could actually represent the biggest threat to what has been an amazingly successful offering.
On spec, this Nvidia Tegra offering is vastly higher performing on every vector than the iPhone is expected to provide, including 130 hours of audio, 30 hours of HD video, HD camcorder and still picture capability (stealth camcorder). It will play Flash, supports 1080p output so you can watch what you film, and it supports a full set of peripherals (including keyboards and mice). On spec this thing is truly no compromises, but I wonder if the resulting products will be as small as the iPhone. This is performance the Macbook Air can't entirely match, and the result should be close to the new iPhone's size and old iPhone's price.
Initially targeting Windows Mobile phones (imagine something like this with an updated Danger interface, recalling that Microsoft bought Danger a while back) this could give Microsoft access to the hardware technology they need to actually surprise Apple. It wouldn't surprise me to see this eventually embrace Google's Android and LiMo's Linux platform in the future.
Now that is power in your pocket!
AMD Is Back and Angry
Computex was the coming-out party for the new AMD, which came loaded for bear. Leading off the attack was the platform code-named "Puma", which targets Intel's Centrino offering. Given Intel had to delay the Centrino 2 release, Puma was well timed, and it does make tradeoffs. Centrino 2 should beat Puma on battery life, but Puma may outperform Centrino 2 on graphics and wireless performance, so the two offerings are clearly differentiated.
But the most interesting thing AMD launched at the show was the XGP accessory, which allows you to add high-performance multi-screen graphics to an existing notebook. For instance, if you wanted an ultra-light or particularly ultra-thin notebook like the Macbook Air, you had to take some rather nasty performance hits on both graphics and processor. Particularly for the Apple crowd, which typically is more graphics-centric by profession, this may be simply too big a hit.
Well, with the XGP technology, you can add graphics back through an external accessory, which could give an AMD-based thin notebook a big advantage in performance without having to grow the notebook's size or reduce its battery life while on the road. For most of us, we really only need that performance when we are at our desks anyway and use the notebook on the road mostly for e-mail and maybe watching some movies.
AMD also launched gaming and digital entertainment solutions at Computex, clearly indicating that it's back in the game, but mobile was where it was disadvantaged, and it's clearly making a statement saying it intends to be disadvantaged no longer.
Intel: Saving Power One Chip at a Time
Intel was far from silent and announced its newest version of the Atom processor targeted at netbooks and nettops. A netbook is an inexpensive notebook computer which typically costs in the US$500 range and weighs in well below 4 pounds. A nettop is a very power efficient small form factor PC (think Mac Mini) which is primarily tied to Internet-based services. Neither of these targeted offerings are graphics powerhouses, but for folks who primarily live on e-mail, in their browser or on hosted applications and don't need a lot of power and want to save energy (and money) this is a platform targeted at you.
With the focus on green and with people increasingly now deploying cloud computing-based solutions that live on the Web, the need for lots of performance for many on PCs may be declining. However, Intel was probably most proud of the new Centrino 2 product and this platform promises improvements across the board over the original Centrino.
The most interesting is built-in WiMax, which is a technology that could, if it ever gets deployed, revolutionize how we connect to content (think of it as WiFi over large areas with better bandwidth and similar pricing). I had a chance to see a number of notebooks that will be using this technology last week, and they are much quieter, seemingly much faster, and generally much better looking than their predecessors.
Product of the Week: Dash Express
I've been using the Dash Express since it launched earlier this year, and there is no GPS system quite like it. It warns you of traffic problems before you actually get to them and, because it is connected, you can use Yahoo to look for places to eat on the road while traveling. Perhaps the best feature, however, in these days of near-$5 a gallon gas is the ability to find the lowest priced gas station in any area in real time. I tend to think that this alone could actually pay for the device over time, given the incredibly high cost of gas (anyone want to buy an SUV?).
What is particularly cool and unique is the ability to find places you want to go on your PC at home or in the office and send the addresses to the device so you don't have to use the touch screen to enter them manually. Trust me, if you've used a GPS system that is either built-in or standalone, you'll really appreciate this feature.
Costing under $400 ($360 at Amazon.com at the time I wrote this with car kit, $300 without) with about $100 per year wireless connectivity charge (if you are getting this for Dad, I suggest you get both), it comes with a full car kit for one car. This thing is the best navigation product I've ever used. Make sure you get the car kit — this is a little tricky, as on the Dash site they come bundled for $400 while Amazon unbundles this kit and sells them separately or as a bundle.
If only because this is the most advanced, and most useful, automotive GPS system I've ever used, the Dash Express is my Product of the Week.
---
Rob Enderle
is a TechNewsWorld columnist and the principal analyst for the
Enderle Group
, a consultancy that focuses on personal technology products and trends.
---