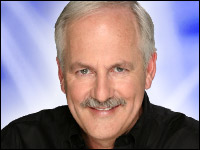 There is a growing consensus that China will replace the U.S. as the world's leading superpower in this century, just as the U.S. replaced Great Britain in last one. In the last century, it was the difference between world commerce and manufacturing capacity that mattered; now, the shift could actually be tied to technological advancement in areas like transportation and electrical power.
Lenovo, one of the first successful U.S./Chinese companies, has been doing very well of late. Recently, another U.S. firm, ZAP, which makes fleet electric cars, merged with a large Chinese car company to explore this same cooperative route.
Perhaps the future of both countries could be brighter with cooperation for the betterment of each. Companies like Lenovo and ZAP represent the potential of this cooperation. I'll share my thoughts on that subject and then close with my product of the week.
Getting Off Oil
If there is one thing that China and the U.S. have in common, it is the desperate need to get off fossil fuels. The problem is actually worse in China than in the U.S., because the level of smog there makes some of the worst stuff I've seen in the L.A. area in the 70s look almost trivial. That smog isn't just China's problem either; in my home state California, much of our smog actually comes from China. So far, no one has figured out a way to return it either.
A few months ago I moderated an event for the Intel Alumni Association on "life after Intel." Andy Grove, Intel's most famous ex-CEO, made an impassioned plea to help get the U.S. more interested in solar cells, and we collectively tried to get the Obama administration to focus on the oil problem. I like to think we may have had something to do with the recent large investment by the U.S. in solar cell manufacturing. The driver for this, though, was the realization that China and the U.S. were going to be fighting over ever more limited oil reserves, and that China was being more aggressive at developing alternatives. The combination of these two things could leave the U.S. without the oil it depends on or the solar cells necessary to replace it, because China would have cornered the market for both.
However, starving the U.S. for power would shut down China's largest customer — and that clearly wouldn't be good for China, with the result being the potential economic collapse of both countries. It would seem there might be a better path. Like it or not, the U.S. and China are tied together. Perhaps the U.S. should consider changing this relationship from one of convenience to one of intent.
Lenovo Sets the Stage
Lenovo set the stage for this with computers, because it combined the old IBM PC company with the largest computer company in China. While the merger was painful and initially experienced more valleys then hills, the end result is now one of the fastest-growing and most-successful computer companies in the world. Lenovo increasingly pulls from the skills of both countries, and rather than emphasizing the competition for resources emphasizes cooperation for the benefit of both.
Currently, Lenovo is one of the few companies thought to be capable of taking on Apple, and it has begun to aggressively look at moving PC concepts like all-in-one computers into business and education. At this year's CES, Lenovo stood out as being one of the most innovative companies, largely as a result of the collaborative efforts between its U.S. and Chinese units. Coincidently, Lenovo is one of the greenest companies in the world.
ZAP: The Electric Potential
The Lenovo example was recently extended into the even more necessary electric vehicle space, with the merger of California-based ZAP — the only electric car company focused on the fleet electric car market — and Jonway, one of the highest-quality Chinese car companies.
There is some interesting background here. Like Tesla, ZAP uses Lotus as a design partner. ZAP had a car coming to market based on the Lotus Europa design, arguably a more practical platform than the Lotus Elise platform that Tesla uses.
ZAP's product would have made it to market first with an estimated sales price that was around US$30,000 less than the Tesla — but had that happened, Tesla likely would have failed. Lotus asked ZAP to discontinue development of its offering in exchange for something better later on. Tesla just had a stellar IPO, suggesting it should send ZAP a case of beer or something as a "thank you."
One of the cars Lotus designed for ZAP is the Alias, a three-wheel sports car that was designed by Lotus to sell for the affordable price of $35,000, with a range estimated at over a 100 miles and the ability (since it is licensed as a motorcycle instead of a car) to drive in many carpool lanes with one driver.
The other car was a ZAP crossover, which may (but likely shouldn't) get passed over for a similar RAV-4 like car already in Jonway's stable (the Hyundai lesson of going for beauty over just price would be relevant here).
However, electric consumer vehicles have one major problem, which is that there is no electric station network like what exists for a gasoline-powered vehicle. Even alternative fuel vehicles have run into this issue, because folks don't always remember to fuel up at home, and may want to make a round trip that is farther than the range of the vehicle.
In some places, like Washington State, this is being addressed with stimulus money, but in most of the U.S., you are kind of screwed. Even if there is a charging station, a full charge can take hours — and if you have to use a regular plug, a day or more.
Where electric does work today is for fleet vehicles like mail trucks, delivery vehicles, plant vehicles, and even taxies, where charging can be done at depots or waiting areas. That is why ZAP initially focused on this market first, because it can generally address the fueling problem without waiting for the government to step up.
Wrapping Up: China + US = Potential Magic
Whether it is Lenovo or ZAP, the idea of blending the current power of the U.S. with the emerging power of China to solve mutual problems could both stem the decline of the U.S. and accelerate the rise of China, benefiting both geographies.
It would help particularly in the case of oil addiction — functioning kind of like an AA for Oil. It's well known that people who are addicted to alcohol or drugs are rarely able to step away from the addiction by themselves, and that could be true on a much larger scale.
A cooperative effort could be the key to solving critical economic and environmental problems, because there is no power on the planet that could match the combined force of the U.S. and China — not even the oil cartels. Something to think about.
Product of the Week: ZAP Alias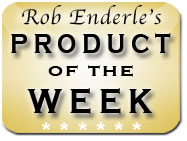 I love cars and will pretty much use every opportunity to write about one. I'd intended to replace one of my cars with the Fisker Karma this year, but the firm can't seem to get the damned thing out the door. The Tesla doesn't make sense to me, because the Lotus Elise that it is based on is half the price, more practical, and has similar performance (and gets great gas mileage). I want to go green, but I don't want to feel stupid in the process.
Granted, you can't yet buy the ZAP Alias, but it hits on a number of areas — with the biggest not necessarily being the electric part. You see, I live in Silicon Valley, where the freeways often turn into parking lots, so I have to grab a passenger — generally my beautiful and very understanding wife — to ride with me.
I was looking at the three-wheel Can-Am Spyder, but it doesn't get great mileage, I have to wear a helmet (helmet hair and TV don't go together well), and I'd be screwed if it rained (it's more of a motorcycle).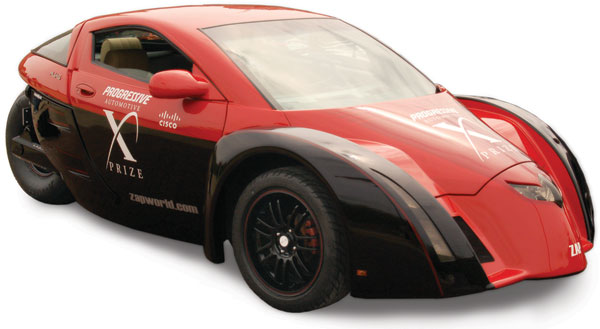 The ZAP Alias
The ZAP Alias is green (it's electric), it will go in the car pool lane like the Spyder, it is more affordable than the Karma (so I could use it as a third car), and it is really distinctive. I got to see one of the prototypes earlier this month, and damned if I didn't really want it.
Anything that can solve my need to be green, my need to not look stupid being green, and get me where I need to be in a timely fashion is a natural for my Product of the Week, and the ZAP Alias clearly made the cut. Hey, evidently Al Unser Jr. loves the one he is driving to win the X-Prize.
---
Rob Enderle
is a TechNewsWorld columnist and the principal analyst for the
Enderle Group
, a consultancy that focuses on personal technology products and trends.