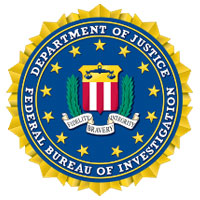 Calyx founder Nicholas Merrill — who made history in 2004 when he sued to lift a nondisclosure order imposed on his company by an FBI National Security Letter — has won his 11-year battle.
The ruling, handed down this summer by the United States District Court for the Southern District of New York, was stayed for 90 days to give the government time to file an appeal. It became public when the stay expired on Monday.
The FBI had sought to suppress disclosure of an attachment specifying the broad range of information it requested from Calyx, an Internet service provider. Its NSL asked for Calyx customers' names, user names, screen names or other identities; their mailing, residential, business and email addresses, as well as other contact information; and their billing and payment information.
The FBI's redactions in the attachment, which included deleting a single letter at the end of a word to render a plural case into singular, drew scathing criticism from the court.
"Redactions that defy common sense — such as concealing a single letter at the end of a word — diminish the force of the government's claim to 'good reason' to keep information under seal, and undermine its argument that disclosure of the currently-redacted information in the attachment can be linked to a substantial risk of an enumerated harm," the court wrote.
Libertar Delenda Est?
"Mr. Merrill's case shows that the FBI interprets its power to collect information about U.S. citizens without a warrant very broadly," said Amanda Lynch, a member of the Yale Law School's Media Freedom and Information Access Clinic and one of the school's student interns representing Merrill.
Based on a prior U.S. Justice Department legal opinion, NSLs could request only those categories of information parallel to subscriber information and toll billing records for ordinary telephone service, Lynch told TechNewsWorld. However, the FBI had requested far more detailed information from Merrill.
While Judge Marrero's ruling makes Merrill the first person able to speak freely about the FBI's interpretation of the NSL statute, it doesn't immediately affect gags in place on other NSL recipients, she said.
However, the court "rejected the government's argument that secrecy could be maintained indefinitely, based on potential harm to any future negotiation," Lynch pointed out. Instead, it held that a gag order was justified only if the government could establish a good reason to believe that disclosing information would harm the investigation that prompted the NSL.
Silence Isn't Golden
"The FBI is essentially using the NSL to not only seek information but to also ensure the parties responsible for providing the information were silenced," commented Yasha Heidari of the Heidari Power Law Group.
"It's almost unfathomable to think this sort of conduct would be permissible in the United States, as it shakes some of our core constitutional values," he told TechNewsWorld.
The Marrero ruling "will hopefully set a precedent that these fights can be won, and lays a path for others to follow," but the process will be "long and arduous," Heidari said. "We've consistently seen the FBI and other national security agencies act as though they're beyond the law and without reproach."