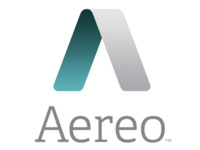 Aereo, a startup that streams TV content to Web-connected devices with the use of tiny antennas, won another legal battle Monday in its war with broadcast networks.
The Second Circuit Court of Appeals affirmed a district court's ruling that denied 17 broadcasters a preliminary injunction against Aereo on the grounds that streaming TV content to individual subscribers does not constitute a public performance under the Copyright Act.
The Court cited a Cablevision ruling as a precedent. It said like Aereo, many cloud-based businesses that allow users to store their own content in the cloud have relied on that ruling as an authoritative interpretation of the Copyright Act's Transmit clause.
The ruling affects two separate suits filed by broadcasters against Aereo.
Down But Not Out
Broadcasters have vowed to keep up their fight against Aereo and see the case through to a trial.
"This case is still in its early stages, and we are confident that when the record is fully developed, the rights of content owners will be protected and the courts will conclude that Congress never intended to allow services like Aereo to retransmit our programming for profit without our authorization,"ABC and NBC said in a joint statement emailed to TechNewsWorld by ABC spokesperson Hope Hartman.
Broadcasters "are likely to pursue this either with copyright suits or by going to the FCC demanding some action," Michael McGuire, a research vice-president at the Gartner Group, told TechNewsWorld.
Chet Kanojia, Aereo CEO and founder, said in a company press release that Monday's court decision "again validates that Aereo's technology falls squarely within the law, and that's a great thing for consumers who want more choice and flexibility in how, when and where they can watch television."
How Aereo Works
Aereo's technology shrinks TV antenna to fingertip size, puts thousands of them in data centers, and lets users control their antennae through the Internet using any device.
Subscribers pay US$12 a month to access live, high-definition programming from all major broadcast networks, including CBS, ABC, NBC, Fox, ION and PBS.
Subscribers get access to a remote antenna and digital video recorder in the cloud; the recorder can make three separate copies of a program, each at a different bit rate, as the subscriber watches. Subscribers can manually select which of the three to watch. The recordings are stored until the subscriber deletes them.
Aereo works on PCs, Macs, the iPad and any iPhone running iOS 4 or higher, as well as on Apple TV and Roku. It supports Firefox 11.0, Chrome, Safari 5.0, Opera 12 and Internet Explorer 9 or higher browsers.
It's About the Money
Broadcasters are concerned because retransmission fees "are a multibillion dollar business" for them, McGuire said.
Aereo's biggest impact on broadcasters is that it might "take customers from cable services who, in many cases, have to pay for the right to transmit broadcast programming to their subscribers," T. Barton Carter, chairman of the department of mass communication, advertising and public relations at Boston University College of Communications, told TechNewsWorld.
Monday's ruling will let Aereo continue with its plans to expand its service to 22 more cities this year.
However, the Second Circuit Court of Appeals' ruling runs counter to one in a similar case made by the Ninth Circuit Court of Appeals. In that case the court ruled that Aereokiller, a service similar to Aereo, infringes copyright in two lawsuits brought by Fox TV and other broadcasters.
The Crux of the Problem
Technology is outpacing the law, and that's at the heart of the problem Aereo is causing, Carter said.
"The primary issue here is that both the statutes and the broadcasters' business models are heavily grounded in outmoded technology and assumptions based on that technology," he noted. "The distinction between thousands of separate antennas creating separate copies, and one antenna creating multiple copies, is significant under the law, but not from a practical point of view. At some point the law needs to catch up with the technology."