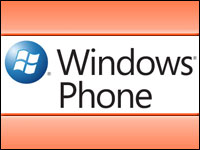 The Nokia Lumia 900 Windows Phone-powered handset is slated to be released next week, and so far gadget critics are giving the smartphone a generally warm welcome.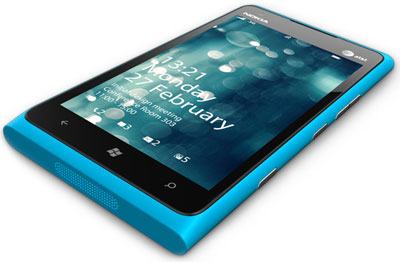 The Nokia Lumia 900
The device, which runs Windows Phone Mango, has been described by ITWorld's Ginny Mies as the best Windows phone so far, for example. Meanwhile, the phone was give four stars out of five by Cnet's Jessica Dolcourt.
However, several reviews, including one posted on Boy Genius Report by Zach Epstein, indicate that the phone's camera could be improved somewhat.
"The camera's adequate," Ramon Llamas, a senior research analyst at IDC, told TechNewsWorld. "It's a little bit sensitive when I move around, and I do see some blurriness when I'm closer [to the subject], but on the whole, I don't lose too much."
Further, the camera has what Nokia calls the "Kung Fu Quick" feature to take photos, Llamas said. "You just reach into your pocket, press the button and fire," he explained. Overall, Nokia "hit it out of the park with this one," he added.
The Lumia 900's Specs
The Lumia 900 has a 1.4 GHz processor, a 4.3-inch AMOLED ClearBlack touchscreen, a one-piece polycarbonate body, an 8MP main camera with dual LED flash and autofocus, and a 1MP camera in front that allows video calling.
"The body is solid, elegant and not too big in my hand, though people with smaller hands may complain," IDC's Llamas said. "I really like the screen; it renders bright, clean colors indoors or outside."
The Boy Genius Report's Epstein also found screen visibility good. However, ITWorld's Mies commented that the screen was oversaturated, with color gradients bleeding into one another, and that the Lumia 900's curved display made it difficult to view photographs and maps in sunlight.
Feasting on the Mango
Mango, the latest version of Windows Phone, has won kudos from observers since its release in September. Its use on the Lumia 900 has also garnered praise.
"The Windows smartphone UI has caught up to Apple," Maribel Lopez, principal analyst at Lopez Research, told TechNewsWorld.
"I really like the UI," IDC's Llamas said. "I can set it up the way I want it to be. On my very first screen, I have my phone, messaging, email, Internet Explorer and several apps — ESPN, CNN and the weather. And I don't have to fish around for those features. With a quick tap to the right, I can access all my other apps."
Who's Got the Power?
Unlike most Nokia phones' batteries, the Lumia 900's battery can't be easily removed for swopping out with a fully charged one while the user's on the go. The battery offers up to seven hours' talk time.
"Big deal," Llamas said. "How many times do you have to take out the batteries? Given the battery life I've been able to get out of this — some Internet access, some WiFi, some app access, some phone calls, some video downloading, and it still lasted about eight hours — I'm not worried about [not being able to swop out the battery]."
Memories Are Made of This
The Lumia 900 comes with 16 GB of onboard storage, but doesn't have options to expand that.
"Do you know how much it will take for me to use up that 16 GB?" Llamas asked. "I played with an iPhone 4S and it took me forever to use up 12 GB of memory on that one. Remember, 16 GB used to be a respectable hard drive for a PC."
Further, Lumia 900 owners will get 25 GB of free cloud storage on Microsoft's SkyDrive service.
Pushing the Right Buttons
The Lumia has three touch-sensitive buttons for the "Back," "Home" and "Search" functions built into the glass of its screen. It has the volume, power and camera key buttons on the right side of its case.
The placement of the volume, power and camera key buttons drew adverse remarks from the reviewers for ITWorld and CNET.
"I like the buttons on the right side, but to be fair, that favors me because I'm right-handed," IDC's Llamas said. He had no problems telling one button from another because "the camera button's much smaller and about five-eighths of an inch lower than the power button, so I know when I'm on it."
Summing Up
"The [Lumia 900's] design is striking," Lopez said. "The weight is good. The size of the screen is great. I didn't find it clunky. The color is iconic. Frankly, I was impressed."
However, Windows Phone lacks access to some of the most popular apps, and that grates on IDC's Llamas.
"I'm a big fan of 'Angry Birds' and 'Words With Friends,' and I don't have these really popular applications on Windows phones yet," Llamas groused. "Until I do, I have a reason to hold on to my Android phone."