When Dell and Apple first confronted each other in the 1990s, Dell was a startup and Apple was a mature company attempting to fight Dell's kind of fight. It didn't go well, and Apple almost failed. When the two companies faced off for the second time, Apple had been dramatically transformed by Steve Jobs into a much leaner, more-focused firm. Dell was having its own mid-life crisis, and Apple clearly won.
As they square off for the third time, the two firms once again have changed. They have drifted rather far apart in terms of focus. Apple is under new leadership, and Dell is private again. What I think is interesting is that there's a completely new dynamic — and if one wins, the other doesn't necessarily have to lose.
I'll elaborate on that and close with my product of the week: the fascinating Nokia XL Forked Android Phone for emerging markets.
Fighting The Defensive Fight
At its Worldwide Developers Conference last week, Apple showcased what was largely a defensive strategy. It announced minor changes, emulating products like Microsoft's OneDrive in order to better hold on to customers. The reason for this strategy was in the numbers it shared, which showcased that it was getting a massive numbers of new customers. They ran against the numbers that were reported by the analyst firms, which indicated Apple lost market leadership to Samsung and Google.
Thus, Apple's problem hasn't been getting customers, but keeping them — which resulted in a strategy that seemed solidly focused on keeping customers happy. It made strong improvements to its app quality process, its digital assistant (Siri), its photo application and its programing language. It also more tightly coupled its UI experience between iOS and the OS X, which should serve to lower customer aggravation and increase customer loyalty.
Apple's free operating system policy has resulted in massive OS upgrades. As Microsoft is discovering, having a large percentage of your customers on an obsolete OS (Windows XP) is nearly identical to losing them. However, because Apple's OS only goes on Apple hardware, even this move is more defensive than offensive.
All this sets up the second half of the year nicely, though, for Apple is then expected to release its wearable technology and refreshed hardware across most of its lines. The second half is a far better time to go on the offensive, because that's when the majority of consumer purchases occur anyway. Now Apple isn't focused on Dell or even Microsoft. It only really made one offhand remark about Windows 8 sales. It is much more focused on Android.
Android is weakening, as I write this, with the largest Android licensee, Samsung, attempting to move its customer base to Tizen. If Apple can hit back with a strong one-two hardware punch, the time likely will never be better to take a big portion of the market back.
The thing to remember is that Tim Cook not only is the polar opposite of Steve Jobs, but also was chosen by Jobs at a time when he believed he was going to get better. In short, Jobs wanted someone running Apple whom he knew couldn't do it, and he thus set up Cook to fail. Apparently, Cook didn't get the memo, and given that it should be impossible for a person with Cook's skills to run Apple, he actually is doing an amazing job. Some argue he is doing the impossible.
Dell: Rediscovering Youth
Dell is on a very different, but nonetheless interesting path. It is less focused on Apple and other competitors, at the moment, than on customers, employees, and the effort to build a very different company.
You see, rather than trying to beat an aging company into racing form, it is first attempting to return the firm to its youth. The first big step was taking the company private. Ironically, the biggest pain in the butt that Michael Dell had, Carl Icahn, has moved to becoming an even bigger pain in Tim Cook's butt.
Dell recently had a few of us over for an in-depth look at the changes in the company, and I can honestly say it is a very different company from six months ago. This is because the constant pounding on financial performance and the systems preventing internal collaboration mostly have been removed, and the company now is focused on NPS (customer loyalty) and in bringing out incredibly attractive new products. I got to see some of its coming top designs, and I think they'd have made Steve Jobs proud.
At the core of the fix was Dell's killing of its forced ranking program — the same program that both HP and Microsoft eliminated because it was killing both companies. We talk about the PC being dead, but Dell's PC sales have been increasing. In this market, single digit sales increases year over year typically define the best firms. Dell is reporting triple digit sales increases, albeit from a small initial tablet base.
Server growth was soft, but it was the only noticeable discord in a firm showing strong gains in everything from services to tablets, bucking solidly the kind of dismal financial reports from Dell's public peers.
Taking a company of Dell's size public was thought to be impossible — as is taking a company back to a far younger startup mentality. However, Michael Dell appears to be pulling this off, suggesting he is doing the impossible as well.
Wrapping Up: Doing the Impossible
Right now, Apple's big focus is on consumer electronics, but it continues to have a PC business. Dell's focus is more on cloud services and enterprise solutions, but it not only maintains a PC focus, but also is doubling down on it — being one of a very few companies that are growing sales strongly in this segment.
Both company CEOs are outperforming expectations, and both easily could succeed without the need for the other to fail. In fact, the way they are moving, we eventually may find it more likely that they become partners than competitors. Stranger things have happened.
Product of the Week: The Nokia XL Forked Android Phone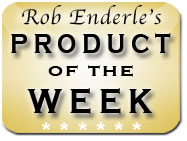 We often joke that Microsoft makes more money from licensing deals on Android devices than Google does, but I honestly never thought I'd see a Microsoft phone running Android. Nokia is basically part of Microsoft now, and the marketing collateral I got with my new Nokia XL phone clearly says "Microsoft," but this little orange phone is running Android — though with a clear Microsoft look and feel. Now this phone is designed for emerging markets, so you aren't likely to see it in the states, but it is an interesting and very different product.
For instance, it uses two SIMs — a 2G and a 3G SIM — which is handy for those who travel between countries or have both a business and a personal phone account and don't want to carry two phones.
In addition, it has a removable skin so you can pick different colors (which is good, because they sent me bright orange, and I'm not a fan of that color). This skin capability used to be a staple of Nokia phones, and it is nice to see it brought back. The XL also has a fascinating set of applications, from Skype and Microsoft OneDrive to BlackBerry Messenger and HERE Maps built in.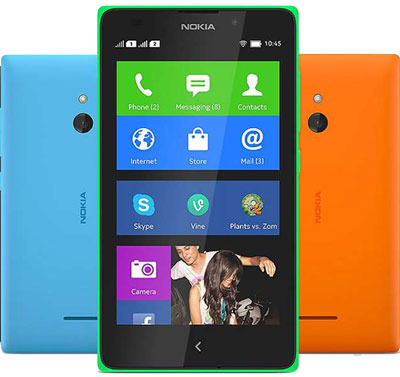 Nokia XL Dual Sim Smartphone
It uses a Nokia curated subset of Android applications, for the most part. Oh, and it connects to Exchange (active sync), Facebook and Twitter right out of the box. So you basically get two lines, Microsoft's communications products, Nokia's navigation and entertainment products, social networks, and Android apps — all in one product.
This blend of Microsoft, Nokia and Google technology is actually rather fascinating. I like creative solutions to interesting problems, so the Nokia XL phone is my product of the week.