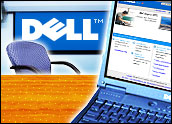 Dell on Wednesday released new tablets and updates to its XPS line of laptops for geeks, less than three weeks after founder Michael Dell won a long and bitter battle to take the company private again.
The company launched two Windows 8.1 tablets and two Android tablets under the revived "Venue" name.
It also unveiled the XPS 11, XPS 13 and XPS 15 laptops.
"It's a nice lineup of products," Bob O'Donnell, a program vice president at IDC who was at the launch, told TechNewsWorld.
"I like the new notebooks," he continued, adding, "the Android tablets are pretty nice for cheap tablets, and have good-looking screens."
Dell's PocketCloud application is preinstalled on all the devices, and that's "an interesting piece of software, because it lets you share your documents across all your devices regardless of what OS you're running," O'Donnell remarked.
The company is "trying to up the game by bringing in some unique and interesting software," he said.
"Dell's end-user computing solutions remain a priority as we continue investing growth in the PC, tablet and virtual computing markets while also looking to expand our enterprise solutions, services and software businesses," Sam Burd, vice president of Dell's personal computer group, told TechNewsWorld.
More on Dell's Tablets
Dell launched four Venue tablets: the Venue 7 and 8 Android devices; and two Windows products, the Venue 8 Pro and Venue 11 Pro.
The Android tablets use Intel Atom Z2760 Clover Trail processors, and the Venue Pros have Intel's quad-core Bay Trail processors. The Venue 11 Pro offers 4th generation Intel Core i3 and i5 processors as options, and Intel vPro for manageability, to fit within the enterprise.
The Venue Pro tablets come with a variety of keyboard and stylus options.
Pricing is $150 for the Venue 7, $180 for the Venue 8, $300 for the Venue 8 Pro, and $500 for the Venue 11 Pro.
"Tablets are gathering more steam, and bringing out some extremely competitively priced Android and Windows tablets will let Dell regain some of their revenue stream," Mukul Krishna, senior global director of digital media at Frost & Sullivan, told TechNewsWorld.
A Look at Dell's Laptops
All three XPS laptops have machined aluminum and carbon fiber bodies and Corning Gorilla Glass NBT displays.
The XPS 11 and XPS 15 have Quad HD and Quad HD+ displays, respectively.
The XPS 11, priced at US$1,000, is a 2-in-1 Ultrabook that weighs 2.5 lbs. It has a 360-degree rotating hinge and a solid-surface backlit touch keyboard.
The XPS 13 has a 13.3-inch edge-to-edge full HD display, a 4th generation Intel Core processor, and an Intel HD 4400 graphics processor. It has extended battery life, weighs less than 3 lbs., and is priced at $1,000.
Dell's XPS 15 is a 15.6-inch laptop with 4th generation Intel Core i5 or i7 processors and Nvidia Discrete Graphics cards as options.
Hard drive configurations are 500 GB and 1 TB with a 32-GB mSATA solid state drive, or a 512-GB solid state drive. All the drives include Intel Rapid Start technology.
The XPS 15 is priced at $1,500.
Oak Trees From Little Acorns
Dell "is going to do what they said they would do — which is diversify away from the client — but not forgetting that the client is very important both to the sales process and to the relationship with their customers," Stephen Baker, vice president of industry analysis at the NPD Group, told TechNewsWorld.
"By [Dell's] getting some of the cheaper products out and working with developers to create apps for many of those vertical-based scenarios [such as healthcare, pharmaceuticals and retail], and adding more software and services in terms of information management and analytics and storage and services, we see a very compelling business model," said Frost & Sullivan's Krishna.
PocketCloud indicates Dell's future goals, IDC's O'Donnell suggested, because "people increasingly care less and less about their devices and more and more about their data and how they're going to move it — and that's what PocketCloud lets them do."