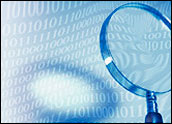 Build a better mousetrap and the world will beat a path to your door.
Wrong — unless of course your business has a Web site. Search engines like Google and Yahoo troll the Web constantly, categorizing and ranking sites so users can find what they're looking for.
The Best Exposure Money Can't Buy
Why should you care? Here are a few reasons:
It's free.

You don't have to pay Google, Yahoo and the other search engines to rank yourWeb site. It's like a free listing in the yellow pages, except that you getlisted in as many categories as apply to you — by product, inventory, service,geography or a dozen other classifications.

Also, it's a global listing. Imagine paying for an ad in the phone book to cover all that territory.

Thatdoesn't mean every Web site gets equal treatment. Each search engine usesdifferent methods to rank sites. Understanding how search engines work — andadapting your site accordingly — can move you up in the listings.

Everybody's looking for something.

Online searching is the third most frequent activity for people who areonline — only e-mail and general surfing rank higher. Search engines not onlyhelp users find you, they act as virtual tour guides by taking users directly tothe page with the information they're seeking.

People trust search engines.

Studies show that people trust user-based rankings (those based on searchespeople do on their own initiative) more than paid rankings (those based onclicks on paid ads) by a wide margin — as much as 70 percent. Visitors who come toyour Web site through a free search engine listing are more likely to engagein the desired response (make a purchase, request information) than those whocome through paid ads.

You can still get in early.

Optimizing your Web site to take advantage of the power of search engines toput you in front of customers gives you a huge competitive advantage. Evennow, only 25 percent of Fortune 100 businesses have completely optimizedtheir sites in this way. If you act now, you'll have an edge over competitorswho haven't optimized their sites.

This advantage won't be around forever, though. Businesses will get smarter about search engine optimization (or SEO — the art of making sure your Web site stands out in the crowd), so now's the time to capitalize on it.
The Cat and the Mouse
So how do you go about optimizing your Web site? You probably can't do ityourself. SEO is just one aspect of search engine marketing (SEM, which alsoincludes such techniques as paying to be listed or to be ranked higher whencertain keywords are used).
Search firms are constantly changing their methods to remain competitive amongeach other, so it takes the expertise of a professional firm specializing inWeb services to keep up with them.
However, it's an investment with a payoff youcan't afford to ignore. SEO is so effective that some companies gain acomplete return on their investment in the first month.
Here are four important guidelines that will help ensure potential customers can find you on the Web.
Choose your keywords.

Search engines use keywords and phrases to rank Web sites. You need to definea set of keywords targeted to your audience and based on your business goals,competitive advantages and key messages. Try to think from a user'sperspective: What words and phrases will they use when trying to find you? Youmay sell hats, but your customers may call them "caps," "lids" or "fedoras."Choosing the right keywords is the crucial first step to search engineoptimization.

Use those keywords.

Get your keywords into the URLs, page titles and content of your Web pages.There are lots of little tricks to this. For example, the most effective pagetitles are about 75 characters long and include the most important keywords atthe beginning. On each page, keywords and phrases should represent 2 to 3percent of the total content.

Make links and influence people.

The more links to your site from relevant and trusted sources, the higheryou'll rank with search engines. For example, always list your site withonline business directories, even if you think no one will find you throughthem. Those links may not produce any direct leads, but they could bump you upin the search engine rankings, especially if they are popular orhighly visited sources.

Know your audience.

People searching the Internet don't all use the same search engines. Researchshows that older audiences still like AOL, and professional audiences tend tolike MSN and Google. Younger audiences often like Yahoo. Only about one third ofusers use one search engine consistently. Knowing your audience will help yourWeb services firm decide which search engine to optimize for.
Time, Effort and Money
Those are just a few tips to search engine optimization — there are many, manymore. Once your site has been optimized, check to see how you're doing in thesearch engine rankings. As time goes by, you'll need to keep tweaking your Website to stay on top of the heap. The average user won't scroll past the firsttwo or three pages of a search listing, so you should aim to be listed on thetop one or two pages, typically the top 20 listings in your search category.
It takes time, effort, and money to optimize your Web site for search engines.However, what's the cost to your company if you don't optimize? Lost revenue?Decreasing brand awareness? Unlike other investments you might make, it'seasy to measure the results of search engine optimization — more clicks, morevisitors and maybe more sales of that new, improved mousetrap.
---
Jeff McPherson
is director of client services for
SilverTech
, a New England-based interactive firm. He can be reached at
[email protected]
.
---