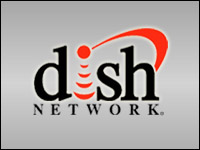 Satellite television provider Dish Network plans to release a load of apps this fall that will allow its subscribers to watch its program offerings on Apple's iFamily of mobile devices — the iPhone, iPad and iPod — as well as Research In Motion Blackberries and smartphones running Google's Android operating system.
Although the mobile service itself will be free, additional hardware acquisitions or upgrades needed to make the offering work could cost some subscribers as much as US$400.
The apps are designed to work over the Internet, so depending on the condition of a connection, Dish TV's programming could be viewed anywhere WiFi is available.
However, to take advantage of the new service, a subscriber must have a SlingBox, a device that delivers content from a set-top box to devices connected to the Internet, or a Dish Network digital video recorder equipped with the SlingBox technology. A SlingBox costs anywhere from $180 to $300; an upgrade to a DVR containing the technology can cost from $200 to $400.
Simultaneous viewing of separate programs on different devices may also cost more, as it requires a subscription to Dish Network's multi-DVR service, which costs $10 a month.
Keeping Up With MotoTab
The move by Dish Network to allow its subscribers to access their TV programming wherever they are is a strategic position possibly being considered by other outfits as well. Earlier this week, the Financial Times reported, based on interviews with people who had attended a briefing on the subject, that Motorola had a 10-inch Android tablet in the works that could be released as soon as this fall. The FT's sources also said the tablet would be tightly tied to FiOS, Verizon's "fiber-to-the-door" triple-play service. Motorola currently makes the set-top boxes for FiOS.
"In general, both the satellite and the cable guys have not been very aggressive with streaming," Rob Enderle, president and principal analyst of the Enderle Group, told TechNewsWorld. "They've always wanted you on their network. But with Verizon doing this FiOS-Motorola thing, I think we're going to see them opening up quite a bit."
Given current consumer attitudes toward TV, providers seem to have no choice but to open up their systems. "There's a lot of interest in providing access to video-on-the-go," Ross Rubin, an analyst with the NPD Group, told TechNewsWorld.
"All TV service providers want to be relevant to the consumer wherever he or she may be," he added. "Increasingly, wireless networks are evolving to the point where that's becoming increasingly feasible."
Competitive Market
The idea of taking your TV with you is gaining momentum, largely because the objections of content providers have been toned down, according to Enderle. "With services like Hulu coming to market, content providers began to feel more comfortable with content being mobile, as long as it's streamed and not stored and forwarded," he asserted.
Content issues were raised when the SlingBox was first introduced, Rubin observed. At that time, SlingMedia was able to make the case that streaming over a network did not represent retransmission of content.
In the race to provide TV on the go, Dish Network has an edge, Rubin added. "Because of the acquisition of Sling Media, Dish can deliver a bit more today, but there are other approaches that we may see competitors take advantage of," he noted.
One of those approaches is the delivery of on-demand content through a website. Another is direct competition with the SlingBox.
For example, the Vulkano, made by Monsoon Multimedia, allows programming to set-top boxes to be time-shifted and place-shifted. It also supports Roku and Apple TV boxes. Its iPad app can program a set-top box, as well as stream or record programing from it over the Internet.