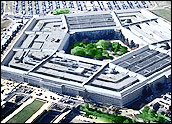 An overture by WikiLeaks to the U.S. Defense Department to collaborate on sanitizing classified documents on the Afghan war before the whistleblowing website makes the material public has been spurned by the federal agency.
"[T]he Department of Defense will not negotiate some 'minimized' or 'sanitized' version of a release by WikiLeaks of additional U.S. government classified documents," Defense Department General Counsel Jeh Charles Johnson wrote in a letter dated Aug. 16 to an attorney, Timothy J. Matusheski, claiming to represent WikiLeaks, a copy of which was obtained by TechNewsWorld.
"The Department demands that nothing further be released by WikiLeaks, that all of the U.S. government classified documents that WikiLeaks has obtained be returned immediately, and that WikiLeaks remove and destroy all of these records from its databases," the DOD counsel added.
Last month, WikiLeaks posted some 76,000 classified military documents on the Afghan war on its site, after first allowing three media outlets to review the material.
A hue and cry raised by human rights groups at that time induced WikiLeaks to withhold release of the remaining 15,000 documents in its possession pending further review. Those documents are speculated to be in a "mystery" file currently posted to the whistleblower's website. That file is encrypted and can only be viewed by whomever has the key to decrypt the file.
WikiLeaks did not respond to a phone call and email message by TechNewsWorld seeking comment on the Pentagon's action.
Hard Line Adopted
According to Johnson's letter, the counsel was ready to talk to WikiLeak's lawyer about the purloined documents. "I was prepared to speak with you yesterday [Aug. 15] at 10:00 AM EDT and convey the position of the Department of Defense," he wrote. "Despite your agreement to be available by telephone yesterday morning, we could not reach you at that time."
The news that WikiLeaks' attorney missed his phone meeting on Sunday with the DOD apparently didn't make it to Sweden, where on Wednesday the founder of the whistleblowing website, Julian Assange, was telling the Associated Press that the Pentagon wanted to "discuss the issue" of reviewing the remaining documents with WikiLeaks to purge the names of Afghan informants from the files.
From Johnson's letter to WikiLeak's attorney, it's apparent that the Pentagon is taking a hard line on the issue. "WikiLeaks is holding the property of the U.S. government, including classified documents and sensitive national security information that has not been authorized for release," Johnson wrote.
"Further," he continued, "it is the view of the Department of Defense that WikiLeaks obtained this material in circumstances that constitute a violation of United States law, and that as long as WikiLeaks holds this material, the violation of the law is ongoing."
"The Secretary of Defense has made clear the damage to our national security by the public release by WikiLeaks of some 76,000 classified documents several weeks ago, and the threat to the lives of coalition forces in Afghanistan and to the lives of Afghan nationals as a result," Johnson wrote.
"As the Secretary has also stated," he added, "we know from various sources that our enemies are accessing the WikiLeaks website for the purpose of exploiting WikiLeaks' illegal and irresponsible actions, to pursue their own terrorist aims."
Loss of Credibility?
This latest move by WikiLeaks to cooperate with sources outside itself before making sensitive documents in its possession public is a sign that the organization may be maturing as news source, according to Dan Kennedy, an assistant professor of journalism at Northeastern University in Boston. "It underscores the wisdom of [Assange's] decision to work with news organizations," he told TechNewsWorld, referring to WikiLeaks' allowing The New York Times, The Guardian and Der Spiegel to preview the initial batch of classified documents before it made them public.
By asking the Pentagon's help in reviewing the remaining war documents in its possession, WikiLeaks may be gambling with its credibility as a whistleblower. That's a gamble worth taking, maintained Jay Rosen, a professor of journalism at New York University and the author of award-winning blog PressThink.
"What has jeopardized Wikileaks' credibility more is risking the lives of innocent people by not being as careful as it should be about possibly identifying informers," he told TechNewsWorld. "I see this move as an attempt to address that and the criticism from organizations like Reporters Without Borders."
When WikiLeaks released the classified documents in July, Reporters Without Borders, in an open letter to Assange, rapped the move. "[R]evealing the identity of hundreds of people who collaborated with the coalition in Afghanistan is highly dangerous," it wrote. "It would not be hard for the Taliban and other armed groups to use these documents to draw up a list of people for targeting in deadly revenge attacks."
Although the Pentagon appears adamant in its stance not to cooperate with WikiLeaks, that doesn't mean something won't be worked out between the pair. "[I]f the Pentagon did cooperate in some way, I would guess that it would simultaneously deny it and find a way to do so without literally lying," Rosen said.