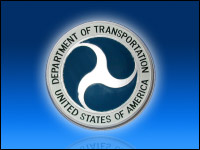 United States Department of Transportation Secretary Anthony Foxx recently called for accelerating the timetable to develop technology allowing communication between cars and highway infrastructures.
Foxx directed the National Highway Transportation Safety Administration 1) to submit its proposal to require vehicle-to-vehicle communication in new vehicles by the end of this year rather than in 2016; and 2) to accelerate necessary testing to ensure that V2V and vehicle-to-infrastructure transmissions will be free from radio interference within 12 months after the industry makes production-ready devices available for testing.
Foxx further asked the NHTSA to begin work to ensure that the regulatory framework encourages the deployment of innovations demonstrated to increase traffic safety.
The end goal is to effect a shift in automotive safety goals: Rather than improving the odds of surviving a crash, the goal will be to avoid crashes completely. V2V technology possibly could prevent many of the 600,000 crashes that occur annually in the U.S., and save more than 1,000 lives each year.
Foxx's efforts to light a fire under the NHTSA doesn't mean that vehicles actually utilizing V2V technology will arrive any sooner than previously anticipated.
"There is a long regulatory process ahead," said Jeremy Carlson, senior analyst for autonomous driving at IHS.
"To be clear, Foxx is calling for the proposal to be sent to the Office of Management and Budget," he told TechNewsWorld. The budget people must determine the cost of implementation, "which is the forerunner to any rules being determined."
Once the proposal's cost is determined, it will enter the comments stage, during which the industry and public can offer their views on the proposal. That can span a couple of months, with the agency tasked to consider each comment.
The Challenges Ahead
There are many hurdles to clear before V2V tech will be a component of every new car.
"The biggest challenge for V2V as a mandate is pushing OEMs to integrate the necessary hardware in the car to support the 5.8 GHz DSRC standard — an on-board unit that OEMs have to bear the cost for," said Praveen Chandrasekar, automotive and transportation research manager at Frost & Sullivan.
Further, "it's still in its early days in terms of whether consumers are interested in this feature," he told TechNewsWorld.
"If it's a mandate, it doesn't allow OEMs to make money out of it, and the only progression they can do with this is V2I, provided sufficient roadside infrastructure exists," Chandrasekar added. "That said, for level three automation and above to be achieved, some form of V2V and V2I is important for a car to talk to another car, and also talk to infrastructure, like traffic lights."
V2V on the Road
It could be a few years before cars that can talk to each other begin to arrive in dealer showrooms.
"On the aggressive side, we could see V2V-enabled cars show up by 2019," said Carlson, "but on the expected side, it is still going to be closer to 2021. So it is still a few years before it even rolls out, as it takes about four years for a new mandatory feature to cover all new vehicles."
The Cadillac CTS so far is the only car that will include V2V communication as standard equipment, he added. "This is start of what has been telegraphed to the industry, so it is a bit ahead of schedule."
The rest of the industry is farther behind, but the race for V2V is on.