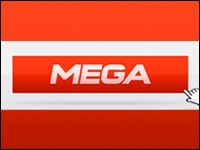 Alleged digital pirate and German Internet entrepreneur Kim Dotcom on Thursday announced plans for Mega, a service that would replace his shut down file-sharing website Megaupload.
Despite a high-profile raid on his New Zealand mansion early this year, Dotcom has vowed to keep fighting for the rights of users to share files over the Internet.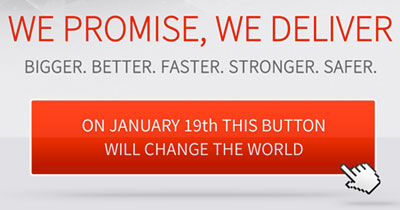 The new Mega — besides dropping a few letters form the name of the service — will reportedly avoid any dealings with domains in the United States, have no back-end support with U.S. providers, and avoid any dealings with U.S. hosting services.
Additionally, Dotcom — born Kim Shmitz — has emphasized that files uploaded on Mega will be encrypted and thus "secret" from even the site's administrators.
Will this really be enough for the site not to run afoul of U.S. laws?
"Prosecutors and copyright watchdogs are likely to disparage Mega as a front for file-sharing, but it's difficult to see how they could prove that any specific files or behaviors are violations unless someone admitted to it," said Charles King, principal analyst at Pund-IT. "In an encrypted state, it'd be tough to tell whether a file is a Hollywood film or a collection of vacation photos."
Mega vs. Megaupload
Dotcom has announced that the new site will launch Jan. 19, 2013, a day that is certainly notable to its founder. It comes a year to the day since his arrest. In fact, he still faces a hearing in March that could see him extradited from New Zealand to the United States to face charges relating to copyright theft.
In the meantime, he seems ready to press ahead with the Mega service.
"The new Mega site will be significantly different in two ways; one, it will not be hosted by or directly associated with any U.S. companies, thus making it difficult for U.S. prosecutors to investigate or initiate proceedings against the company," King told TechNewsWorld, "and two, all data will be encrypted prior to being uploaded to the Mega site and will reside in that encrypted state, making it virtually impossible for investigators to determine which, if any, files violate copyright protections."
Is this enough to keep Dotcom from running into future legal problems?
"The United States can't legislate the Internet except as it applies to its citizens," said Billy Pidgeon, senior analyst at Inside Network. "Jurisdiction ends at the border."
Future of File-Sharing
Even if Dotcom is extradited to the United States and his Mega site is shut down, it is unlikely that would be the end of file-sharing. Similar services, notably The Pirate Bay, have simply moved to the cloud and continued to operate.
ISPs, including those in Europe, have responded by blocking access, but the way the Internet is designed makes it increasingly difficult to block peer-to-peer connections, which are still often the backbone of file-sharing.
In spite of the coming six-strikes ISP policies in the U.S. and various measures elsewhere in the world, it doesn't seem as though file-sharing is heading toward oblivion.
"Long term, without consistently imposing draconian measures or penalties worldwide, it's difficult to see how IP can be protected to the degree that media and IT players would prefer," said King.
"That's been tried, certainly, but with uneven effects," he stressed. "Busting individual consumers, subjecting them to years of legal hassles and imposing tens of thousands in fines seems ridiculously overbearing, especially when some governments turn a blind eye to the systematic, commercialized theft of films, music and software. People may complain about Kim Dotcom to their heart's content, but at one level he's simply an entrepreneur who's effectively exploiting a system that's badly out of balance."
Finding the Balance
Dotcom is certainly a villain to those who have had their intellectual property rights violated, but to others he has provided a valuable service.
"The argument is disingenuous on both sides," said Pidgeon. "While it can include copyright-protected material, anonymous file-sharing can allow for distribution of information to bypass prying eyes. It can allow content to get past strict governments with their own censorship laws and in this way enable personal liberty."
This in turn creates a level of ambiguity.
"The technology is not the problem," Pidgeon told TechNewsWorld. "The crime is the crime. The technology is not the crime — it is what people do with it."