DxO, known for its top-notch digital imaging software, on Thursday announced a new compact camera designed to allow iPhones and iPads to capture higher-quality digital images.
The DxO One is the first digital camera that plugs into the Lightning connector found on Apple devices and that uses their Retina display as a viewfinder.
Lightweight, at 3.8 ounces, and a compact 2.65 inches tall, the DxO packs a very fast lens (f/1.8) and a large 1-inch CMOS BSI sensor with support for 20.2 megapixels.
"Compactness is key, because it's the sort of camera you're going to want to keep in your pocket at all times so it's always there when you need it," said DxO Senior Vice President for Marketing Kirk Paulsen.
The DxO One isn't designed to replace either DSLRs or the iPhone's camera, he told TechNewsWorld.
"We think the camera on the iPhone is fantastic, and it's great for capturing life's everyday moments," he said.
"At the other end of the spectrum, we're not suggesting it will replace digital DSLRs, because they have a purpose and will continue to be used by high-end photographers," Paulsen said, "but in between the two, there's a need for something that offers very high quality and is incredibly compact."
No Overhead for iPhone
Made of high-grade aluminum, the DxO One allows an iPhone to swivel plus or minus 60 degrees while attached to the camera. That gives a shutterbug more flexibility when setting up the angle for a shot.
With the free iOS app included with the camera, a shooter can control the unit's aperture (f/1.8-f/11), shutter speed (15 seconds -1/8000 second), and ISO (100-51,200).
Images can be captured in full auto mode, one of multiple scene modes, shutter or aperture priority mode, or full manual mode.
Video can be shot at 30 frames per second for 1080p and 120 frames per second for 720p.
Since the camera runs on its own battery and storage — it accepts micro SD cards — it won't be gobbling up the iPhone's resources when the pair are married. However, it can use the phone's connectivity options to quickly share photos on social watering holes like Facebook, Instagram and Twitter.
That's a new twist for a camera like this, noted Ross Rubin, the principal analyst at Reticle Research.
"We really haven't seen a lot of cameras with built-in cellular capability," he told TechNewsWorld.
"If it can take advantage of the existing cellular capability," Rubin continued, "it allows consumers to share quite a bit more conveniently to their social networks, which is a key way that consumers use photography today."
Beyond RAW
One mark of a serious camera is its ability to take photos in the RAW format. The DxO One will do that; further, it supports its own SuperRAW format. SuperRAW is sort of a variation on High Dynamic Range processing, except that in SuperRAW, four RAW shots are captured in sequence.
"SuperRAW is intended for extreme low-light photography," DxO's Paulsen explained. "With our software, you can produce images that are exceptional with very little noise and lots of detail.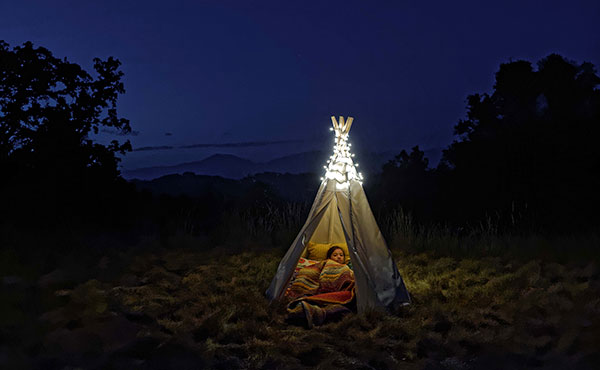 DxO on Thursday began taking orders for the camera, which will sell for US$599. It's expected to ship in September. For a limited time, the company will include for free two of its software products: DxO OpticsPro, which sells for $199; and DxO FilmPack, which sells for $129.
With smarphones eating up so much of the camera market in recent years, camera makers have sought refuge at the high end of the market. Will the DxO One challenge one of their last bastions?
"I've seen the phrase 'DSLR quality' in a lot of the headlines about DxO's new camera, but I wouldn't expect consumers to find it hard to choose between this and a DSLR," said Stan Horaczek, online editor for Popular Photography magazine.
"I do, however, think that it's just another step in fragmenting the camera market," he told TechNewsWorld, "which has ultimately been tough on overall DSLR sales."
Pricey Device
The DxO One may not be much of a threat to DSLR makers.
"Mirrorless cameras have been way more effective at putting a dent in DSLRs than this will be," said Terry Sullivan, associate editor for digital cameras and imaging at Consumer Reports.
"DxO is a very reputable imaging company and does very good work, but it's not a hugely known brand to the public," he told TechNewsWorld.. "It's also really super pricey."
Nevertheless, for some smartphone shutterphiles, DxO One is going to be just what the doctor ordered. "There are a lot limitations to camera phones, and this takes care of probably 90 percent of them," said David D. Busch, creative director of the David Busch Photography Guides.
"I take pictures with my iPhone, but not that many," he told TechNewsWorld. "This would probably change that."