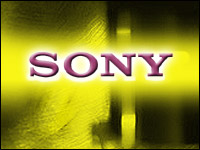 Sony fired its latest salvo in the battle for the e-book reader market on Wednesday with the unveiling of two new e-readers, one of which will be priced at under US$200.
It also cut the prices of new book releases and New York Times bestseller titles in its eBook Store to $9.99.
Sony recently established ties with Google Books in a bid to increase its content — a critical issue for digital content providers.
Will these moves help Sony's new e-readers take on Amazon's Kindle?
More to Love
The readers are the PRS-300SC and PRS-600SC. Both are part of a new Reader line.
The PRS-300C is also known as the "Reader Pocket Edition" and is priced at $199, and the PRS-600SC is dubbed the "Reader Touch Edition," priced at $299. They will both be available at the end of August online, at Sony stores and at some retailers.
"It's very clear Sony's realizing it needs to have families of products, not just single products, as Amazon has done with its Kindle and Kindle DX," Mike McGuire, Gartner's vice president of research for media industries, told TechNewsWorld.
"They need multiple products at multiple price points," he explained.
A Bird's Eye View of the New E-Readers
The PRS-300SC has a five-inch display; the PRS-600SC's screen measures six inches. Both have 512 MB of onboard memory.
While the PRS-300SC has three adjustable font sizes, its bigger brother has five. The devices support both the EPUB format and PDF, unlike the Kindle, which supports Amazon's proprietary format.
EPUB is an e-book standard from the International Digital Publishing Forum. It superseded the Open eBook standard in September 2007 and is a free and open standard for reflowable content, which means text that can be optimized for the digital device it is loaded onto.
Both new Sony e-readers offer up to two weeks of reading on a single battery charge. The PRS-600SC offers touchscreen navigation.
Unlike the Kindle, which offers direct wireless connectivity, both new Sony e-readers require users to connect to the Internet through a PC or a Mac to download content. PCs must run Windows Vista or Windows XP, while the Macs must run OS X version 10.4.9 or later.
Both come supplied with USB cables and have eight-level gray scale screens offering a resolution of 800 by 600 pixels.
The PRS-600C comes with a built-in Oxford American English e-dictionary.
Offering More for Less
Cutting the cost to consumers by offering lower-cost e-readers and slashing e-book prices will help Sony's marketing efforts in this tight economy, but it could end up costing e-bookstores in the long run.
"Neither Amazon nor Sony gets a break on prices from book publishers, so offering e-books at $9.99 costs them," McGuire said. "I don't know how long they can take the loss."
Over time, Sony and other e-bookstore operators may end up becoming more comfortable with tiered pricing, McGuire said. In the meantime, publishers are in some cases pushing back against e-bookstore operators. "There's been a bit of a rebellion from publishers against Amazon's $9.99 price because they are getting $24.95 for hardcovers," Carl Howe, director, anywhere consumer research at the Yankee Group, told TechNewsWorld.
This is because Amazon, at least, has been releasing e-books on Kindle too soon after the hardcover versions are released, short-circuiting the normal release process, which goes from hardcover to paperback to electronic versions. That process lets publishers maximize earnings from each version.
Still, keeping e-book prices low is the best way to develop the market, Howe said.
Ramping Up E-bookstore Efforts
Sony's announcement of its new e-readers follows concerted efforts to establish itself as a serious competitor to Barnes & Noble and Amazon.com, the heavyweights in the e-bookstore business.
It has been strengthening its ties with Google since March, and it now offers access to 1 million public domain books from Google on its e-readers.
"We believe in an open platform for accessing and reading books, and we've always said that we're open to discussing opportunities with technology partners and retailers who share our goals of making books more accessible and useful," Google spokesperson Jennie Johnson told TechNewsWorld.
But Is It Enough?
The new Sony e-readers make the Kindle feel cheap and flimsy, the Yankee Group's Howe opines in a blog post. "They're easy to hold, beautiful to look at, and a delight to read from," he wrote.
However, he doesn't expect them to impact Kindle's market share much right now because of their lack of wireless connectivity. This makes it tedious to download content because users have to access the Sony e-bookstore and make purchases through their computers, then download the purchased e-books from their computers to their Sony e-readers.
The Kindle, by contrast, is an electronic book buying device in addition to an e-book reader. "The killer use for the Kindle is a business person facing a 12-hour flight with nothing to read," Howe wrote. "The Kindle lets that user choose from more than 100,000 titles with no more than a few clicks."