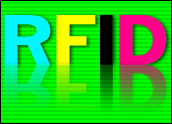 Microsoft recently announced RFID (radio frequency identification) enablement for its BizTalk Server software and numerous supporting RFID partner companies. These announcements and the use cases and solutions resulting from them reflect Aberdeen Group research, which shows that 62 percent of survey respondents now cite data integration as their chief cost concern regarding RFID.
The costs and complexities of building or modifying IT infrastructures to ease the extraction of valuable real-time information is therefore a major hindrance to RFID adoption. Microsoft's RFID enablement of BizTalk Server creates the opportunity for users to RFID-enable their current infrastructures without having to start from scratch, and at lower costs than those associated with "roll-your-own" RFID solutions.
More than Just a Fancy Tracking Technology
Two popular misconceptions consistently challenge supporters of RFID. One is that the technology is an expensive tracking solution — basically "bar codes on steroids." Another is that adding RFID to current IT infrastructures in ways that enable meaningful business benefits is difficult and expensive. However, recent Aberdeen Group research belies the first misconception, while recent actions by Microsoft are poised to do much to address the latter.
In the March 2007 RFID: Roadmap for Retail benchmark study, Aberdeen surveyed more than 120 diverse enterprises involved in retailing. Some 68 percent of respondents cited improving process visibility as a top motivator for their RFID deployments, while 64 percent chose asset tracking.
In the January 2007 Benchmark Report Can RFID Deliver the Goods? Aberdeen surveyed more than 150 manufacturers using or planning to adopt RFID. That study found that in the preceding year, RFID cost concerns had shifted away from a focus on tags and readers, and towards issues related to data integration.
Top Strategic Actions
These shifting cost concerns, in turn, reflect growing user desires to provide integrated access to information, from the desktop through to business-critical "back-end" application such as ERP (enterprise resource planning). The September 2007 Aberdeen benchmark study, Two Worlds Converge: Enterprise Applications Meet the Desktop, surveyed more than 250 information workers and used key performance indicators (KPIs), focusing on revenue and staff size to identify the Best-in-Class among respondents' companies. Two of the top strategic actions among 43 percent of the Best-in-Class in terms of uniting enterprise applications with desktop tools are to:
provide a unified access and visibility across the enterprise to data residing in disparate systems; and
integrate desktop tools with enterprise applications to improve user productivity and efficiency.
Thus, while the ability to track pallets of goods is still an important use case for RFID, the technology is evolving into one that generates real-time accurate information from the "edges" of corporate networks. That information can be used to detect problems, react to changes and refine business processes.
Limiting the focus of RFID to shipping and inventory management functionality while ignoring or downplaying the wealth of useful business information RFID deployments can generate is like focusing only upon the portion of an iceberg that is above the water's surface.
To date, however, infrastructure and integration challenges have imposed precisely such limits on many RFID deployments. Despite those challenges, users continue to pursue opportunities to improve business processes with RFID. The June 2007 Aberdeen benchmark study Where's My Stuff?! Managing Work-In-Process With RFID surveyed 220 enterprises across multiple industries. Among those identified by Aberdeen Group as Best-in-Class:
100 percent automate the collection of identification, location and/or condition data for work-in-process; and
81 percent have integrated their RFID deployments with operations management systems.
As shown by the Best-in-Class, collecting RFID data and integrating RFID with other systems is important. However, establishing the necessary processes and implementing the required technologies to achieve these goals "from scratch" can be time-consuming and expensive.
Microsoft Facilitates RFID Utilization
To help to address these challenges, Microsoft has announced integration of RFID support features into its BizTalk Server, partnered with 29 RFID hardware and software providers. Microsoft has already announced several customer success stories ranging from the world's largest pallet leasing company to a sushi restaurant using RFID to track seafood inventory and freshness.
The range of use cases is possible because the RFID support elements of the Microsoft offering can be run in "stand-alone" mode, on a single PC-class server if desired or required. Thus, users and/or Microsoft partners can build atop Microsoft's platform RFID solutions for small and medium-sized businesses (SMBs), for "lightweight" deployments in larger companies, or for situations requiring high levels of data integration and analysis.
With its RFID enablement of BizTalk Server and formation of a supporting ecosystem, Microsoft takes another big step toward becoming a primary provider of business computing infrastructures. This is not Microsoft's first such attempt — the company announced an RFID Council and several industry partners in 2004, when it also joined EPCglobal, the leading promulgator of industry-driven RFID standards.
Nonetheless, with its latest moves, Microsoft joins leading IT infrastructure software vendors IBM, Oracle, SAP and Sybase as a provider of robust RFID support and integration technologies. Also, Microsoft is already a partner with many of those companies. This creates significant opportunities for RFID solution providers and users who choose to use Microsoft offerings as a foundation for their respective strategies.
Looking to the Future
In addition, the company has made similarly collegial and infrastructure-oriented moves in development of its strategies for business process management (BPM) and its service-oriented architecture (SOA) initiatives.
Microsoft has not only enabled BizTalk with RFID enablement, but announced plans to add integrated SOA support technologies to BizTalk Server and other key Microsoft offerings during the next few years. The initiative, known as "Oslo," also includes support for distributed application models regardless of each model's original programming language. Such features should make it easier for BizTalk users to merge RFID data with multiple other information sources and applications, for faster, more flexible data integration and analysis.
In the interim, however, users considering or deploying BizTalk Server's RFID support can only maximize the solution's value through integration and leveraging RFID-generated information. Process improvements and insight cannot be achieved if the solution is not aligned with business goals and objectives and integrated with key desktop and back-end applications. Hence, Microsoft will be challenged to ensure their customers are deriving the full benefit of BizTalk despite the varying levels of user maturity.
BizTalk users not yet using RFID should explore Microsoft's latest RFID moves to determine if they offer sufficient incentive to consider adding RFID to those users' environments. RFID users in environments without incumbent RFID integration or infrastructure solutions should look closely at BizTalk, especially if other Microsoft offerings are already widely used. RFID users in environments already supported by alternative RFID integration or infrastructure solutions should investigate whether BizTalk's RFID enablement presents opportunities for synergy, interoperability challenges or both.
Download the newly published full report: Winning RFID Strategies for 2008.
---
Michael Dortch
is a senior research analyst with the
Aberdeen Group
.
---