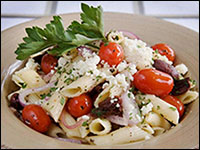 One day, Hemi Weingarten's wife brought home some glow-in-the-dark yogurt for their three young children. He read the ingredient list to find out how the strawberries could be so red, and finding "Red #40," looked it up online. He was surprised to discover that it was a controversial chemical banned in parts of Europe.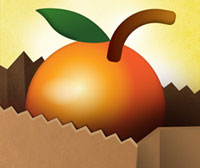 That incident made him realize there was a market for easily accessible nutritional information for consumers.
"I decided to help consumers like me by creating a simple tool that people can use while at the supermarket," Weingarten told TechNewsWorld.
He created Fooducate, a mobile app that provides nutritional and ingredient information about packaged foods. When a user launches the app and points the smartphone's camera at the bar code of a product, it returns information about a product's ingredients and assigns it a nutrition grade, based on an algorithm developed by scientists and dietitians.
The app empowers consumers who want to know exactly what's in the food they're thinking about eating, Weingarten said. "It helps people make decisions based on what's really inside a food, not just the marketing messages on the package. It helps decipher the ingredient list."
Tracking Food
Nutritional apps and sites also let people easily track their eating habits, making it easier to make healthy choices, particularly when they're trying to lose weight. One such app is DailyBurn Tracker.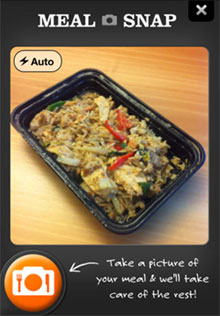 "The awareness you get causes the motivational change," Andy Smith, CEO of DailyBurn, told TechNewsWorld. "Because you're about to track, you're aware of what you're putting in your mouth."
Another app from DailyBurn, MealSnap, lets users take a photo of food they're getting ready to eat, and the app then delivers detailed nutritional and caloric information. The key to the app's success comes not so much from the information it gives, however, as from the act of taking a photo. Taking a photo of food, in short, makes a person more aware of it.
"We're less worried about being super accurate with every little calorie [than making] you aware of your food," said Smith. "You still get the benefit of the tracking."
Community Dieting
Online communities are doing much to make the dieter's job easier, as well. Having a sense of community gives people motivation to stay focused on their goals. Jenny Craig is one company that provides this kind of community to its users.
"At Jenny, we offer our members a rich community to celebrate reaching milestones, get support and guidance, and connect with real people who get where they're coming from and believe in where they're headed," Annette Behunin, director of digital marketing with Jenny Craig, told TechNewsWorld.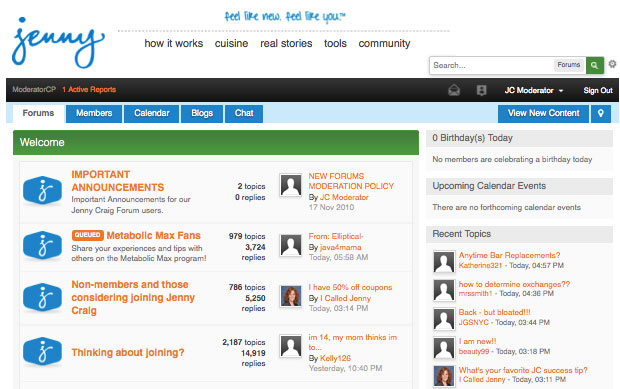 "Whether a customer is new to the program, currently on the path to success or on maintenance, they can call our community home. Jenny is more than just a forum, it's a place where people make long-lasting friendships and help each other succeed," she said.
The connections made between people help them to stay on track and reach their goals, and they also provide information and social interaction.
"Jenny's forums motivate clients, provide advice and open, honest communication within our client family," said Behunin. "Like-minded fans can use the forums to ask questions and get answers from real people who have walked in their shoes through similar weight-loss journeys."
Beyond Food
Some motivational online communities, such as SparkPeople, go beyond food to create motivation in all areas of their users' lives.
"Our mission is to spark people to reach their goals, and we use health and fitness to help them do that," Chris Downie, SparkPeople's CEO and founder, told TechNewsWorld. "Our members lose a lot of weight, but we want to help people set and meet goals in all areas of their lives."
Through tracking tools, nutritional and health content, and a sense of community, the site teaches people to set goals and gives them the motivation, information and incentives necessary to reach them.
"We're a brand that sparks people to reach their goals," said Downie. "It's a positive way of getting healthy."
Apps and sites are ideal for helping to motivate people to do the right thing, according to nutrition expert Susan Mitchell.
"This always-on communication gives people tools to personalize their health goals whenever and however they want to," she told TechNewsWorld.
"In some ways," she said, "it's like having a coach — although virtual — who continually encourages you to move forward."