In a few days, we will either be inundated by ISIS terrorists in our homes right after the U.S. government takes all of our guns, or we will be at nuclear war with the world, based on my Twitter feed. Women no longer will be allowed to vote, and global warming will turn us into crispy critters.
After watching all three debates and some of the crap coming out of both campaigns, I finally can figure out why Mexico is paying for a wall: They want to keep the crazy people out of their country.
To keep some of you from escaping to Canada or digging a hole in your yards and pulling it in after you, I thought I'd share what I expect will happen if either Hillary Clinton or Donald Trump is elected.
What follows is an analyst's view of what will result when the election is over (which may not be this month, given that both sides seem to agree that if they lose it means the election was rigged). I'll close with my product of the week: the new phone from LeEco, the Le Pro 3. It's damn close to the new Google Pixel at about half the price, and it makes the iPhone 7 look like last year's phone.
Ineffective Leadership
For the last eight years, we've had a president who has been both relatively popular and relatively ineffective. In his first two years, when his party owned both houses of Congress, virtually nothing but Obamacare got done. Then his party lost control in the House of Representatives.
This loss was due in large part to the mismanagement of Nancy Pelosi, who appeared to relish sticking it to both her Republican rivals and the newly elected president. She isn't going anywhere, and likely will do the same thing to Clinton if she wins.
So, a relatively popular president and both houses of Congress got us two years of almost nothing but Obamacare.
Now we have two very unpopular candidates, neither of which is likely to have the support of Congress, and people are scared to death they will do something really bad. These two folks are so badly tarnished that the one who wins is likely to be under almost immediate indictment or…
Impeachment Ahead
Both candidates don't seem to get rules. Trump has a nasty habit of being self-serving and acting before thinking, and the odds of him making an impeachment-level mistake in the first year are surprisingly good. If he wins, the Democrats are fired up to get him out of office. Also, the Republicans appear to hate him nearly as much as they hate Clinton, so he won't get much support from his own party.
Clinton attracts scandals like poop attracts flies. She is already at war with the FBI and hasn't even entered office yet. She doesn't have the charisma her husband has, or the depth of support he had, and her judgment also appears to be a scandal magnet. The Republicans are over the top in their hatred of her, and her democratic peers tend to run from scandals.
Wild cards are concerns the FBI has with the Clinton Foundation and money laundering, something I think could have been brought up months ago. Also, Trump's financials could reveal deep and inappropriate ties to a foreign government, either of which could fast-track this process.
No Mandate
At the end of this process, the primary platform for Clinton appears to be that she isn't Donald Trump, and the primary platform for Trump is that he isn't Hillary Clinton. What this means is that if there is a mandate, it is likely tied back to that one aspect, which effectively goes away after the election.
On the plus side, this likely will be the fastest execution of a campaign promise in history. On the minus side, there is no other mandate, which means anything else these folks want to do will require that they get the support of the American people, who mostly hate both of them. Good luck with that.
The country would prefer either of the VPs over the folks running for president. They seem more like twin brothers than they do highly opposed opponents. If they switched parties, we'd likely hardly notice. Just saying.
Both candidates are poised to challenge results and could win a challenge. What this means is that regardless of who wins, the loser is likely to make a huge stink and challenge the results, unless it's a blowout. The surveys are indicating a very tight race.
It may be some time before we know who actually is president, and we can look forward to a ton more fun controversy and drama surrounding the event.
Given the likelihood of intimidation at polling places, a cyberattack on some part of the polling system, and the ancient and inconsistent technology used for capturing votes across the nation, there is good chance the loser will be able to have this vote overturned. So, it may not be over for a while anyway.
Wrapping Up
If you like soap operas, you'll probably like the outcome of this election regardless of who wins, because the only thing that is certain is that we will have a ton more drama over the next eight years. The odds of an impeachment attempt are as close to 100 percent as we likely can get, assuming the winning candidate, who most certainly will be ancient, survives into office.
The odds of success, given how disliked both candidates are and how often both step over the line, are better than they likely have been in our collective lifetimes.
In the end, you can sleep soundly. There is little likelihood that either candidate will do anything truly evil, because it is equally unlikely they'll be able to do anything at all except create more drama.
I do think you should get out and vote, because there are a lot of good people down ballet that can make a difference, and some important initiatives — both local and national — that you should care about.
Do read up on these, because if you've been watching the media, you've been lied to a lot and you certainly want to be smarter than either of the presidential candidates in your choices. Hey, how often can you legitimately say you're smarter than the president?
Sadly, this year, it is way too easy.

I've been using the LeEco Le Pro3 Smartphone for about a week now, and saying I'm impressed would be an understatement.
This is the first phone I've had with the new Qualcomm Snapdragon 821 chipset, and it just screams. I'm particularly impressed with the new QuickCharge 3.0 feature which gets you to 80 percent charge in 30 minutes (an hour for a full charge).
It has a huge 4,070 mAh battery, and this is the first phone I've had in years with battery life that could be measured in days. I charged it Monday, and I still had plenty of battery on Thursday (specs have it at a whopping 33 hours of talk time).
Granted, I didn't use the phone much, but I'm generally lucky to make it through the day without searching for a charger.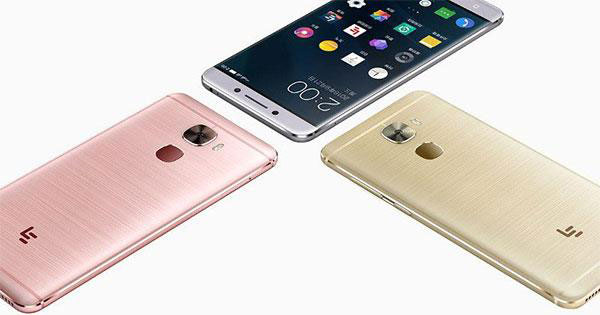 LeEco Le Pro3 Ecophone
It comes with 4 GB of RAM and 64 GB of storage, which is great for a base, but there is no SD card slot. Also, it is missing a headphone jack (needs a USB Type C dongle), which appears to be vanishing everyplace. Like the Google Pixel, it has a fingerprint reader on the back, which seems to work impressively well.
The other shortcoming is that it has a 1080p display, making it a poor choice for VR, which most of us don't use yet anyway. The phone retails for a reasonable US$399 (there is a promotion running where you can get $100 rebate) unlocked, which is a bargain for such a feature rich phone. Note, however, that it won't work with Verizon/Sprint/Boost.
The only thing I found somewhat annoying was the change in the buttons on the bottom of the phone, which takes getting used to. Gorilla Glass 3 protects the screen, and it even supports Dolby Atmos for sound.
It has decent cameras, with a 16-MP/4K video camera in the back and an 8-MP camera in the front with Slow-Motion and Panorama modes. Oh, and one unusual feature, which is handy if you travel out of the country, is that this is a Dual Nano SIM phone, so you can use your own SIM and buy a local SIM when traveling and use both.
It is rare that I get something that is so impressive that I wonder where the brand has been my whole life. The LeEco Le Pro 3 kicks butt and is a true value, and it is my product of the week.