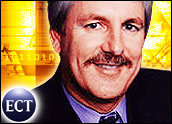 It was an interesting week last week, made even more interesting by a bunch of news services calling our U.S. president-elect either the new Hitler or a Marxist, suggesting these folks got some really bad eggnog. This should be filed under NOT HELPING. While tempted, I'll avoid further mentioning that insanity in the hope they sober up and instead focus on some interesting tech moves.
EMC formed Decho, which could be its most powerful unit yet focusing on cloud-based services for next generation sync and backup. In addition Microsoft fixed an historic blunder both it and Apple made by assuming they owned all of their customer experience, making me wonder when Apple will get the same clue.
We'll talk about those things this week but close with a longer product section as I pick out some of the things I'm buying others this holiday season (you have to promise not to tell them).
Decho: A Peek at Things to Come
Increasingly we are all moving between devices. We may start the day on a full desktop computer, wander off with a netbook, and by the time the evening comes around be living on a smartphone or a MID (Mobile Internet Device). All of these things will contain information we don't want to lose and need to get access to stuff that may exist on one of the other devices. This makes the combination of some kind of sync really important, and Apple's problems with MobileMe a showcase for how hard it is to do these things right. Currently the best product on the market is an offering called "Sugarsync," but EMC is the leader in the dedicated storage space and announced they are coming after this new sync backup opportunity and formed a company called "Decho."
Decho is made up of two units: the Mozy unit that has already come to market with one of the most reliable and inexpensive cloud-based backup solutions; and PI, which is a super secret sync technology out of a company one of the most powerful ex-Microsoft employees, Paul Maritz, launched.
Maritz has moved over to run another EMC property, VMware, which is coincidently struggling to compete with Microsoft at the moment. But I think this showcases where one of the next big battles is starting to emerge, because Microsoft is also bringing out a product in this class, Live Mesh, and it is in beta at the moment.
Regardless of how this turns out, having EMC enter this segment with a well funded effort validates that it will be both large and important. It will be interesting to see how it plays out.
Microsoft Creates Free AV
Windows, Linux, and the Mac OS all have a common problem in that none of the platforms truly embraces protecting themselves from malware. Windows has been hardest hit because it is the most common, and had the fewest natural protections, but recently bot masters have begun to focus on the Mac OS and Linux — largely in server mode because, I've been told, they make better hosts than their Windows Server counterparts (less patching or other adjustments, which can break the bots).
For Microsoft and Apple, this was an example of avoiding the stuff that needed to be done so that they could better focus on the stuff they wanted to do which, in Microsoft's case, was extreme enterprise ease of use. That same focus which helped drive them to dominance made Windows an ideal target for malware, and it wasn't until the end of the '90s that Microsoft realized it had screwed up. Windows Vista was delayed and Windows XP largely created to deal with that threat, but in neither case did it go as far as it needed to go to fully address the exposure.
The result was the strengthening of an antivirus security industry, which made its money promoting viruses so it could sell its products. The more vulnerable Windows appeared, the more money these vendors made and the obvious conflict of interest wasn't winning them a lot of friends with users or Microsoft.
Microsoft first brought out OneCare in the hope that it could monetize the fix, which really wasn't a good idea if it wanted to correct the customer satisfaction problem this mess was helping cause. So Microsoft canceled OneCare last week and decided to give away AV coverage for free to anyone who had a legitimate (non-pirated) copy of Windows.
This is the beginning of what likely will be Microsoft's most successful attack on malware writers ever, and it couldn't happen at a better time because economic conditions will undoubtedly create a lot more of them. The only question is, will Apple and the Linux community step up as well to ensure that these malware writers don't just shift platforms and move to more aggressively attack these alternative, and increasingly comparatively unprotected platforms instead. This isn't a Mac vs. Linux vs. Microsoft thing — this is everyone moving to protect their customers, families and friends from the criminals who are hijacking their computers. Even iPhones are being hit now.
In any case, for us Windows users, having free AV readily available is truly a good thing and past surveys have indicated that users, if given a choice between any new feature for Windows, consistently picked antivirus as their No. 1 choice.
Gift Ideas for the Holidays
Speaking of choices, I like things that are unique and few others have and realize that none of us have a lot of extra money this year. So here are a few ideas under US$300 that could put a smile on someone's face and allow the gift to stand out in their memory.
If you are in the U.S., here is hoping you have a great holiday and — make a retailer happy — do a little shopping!
---
Rob Enderle
is a TechNewsWorld columnist and the principal analyst for the
Enderle Group
, a consultancy that focuses on personal technology products and trends.
---