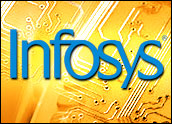 Part 1 of this series focuses on combining engineering and management for project excellence.
It's not hard to guess that PLM relies on some core processes to provide a unified picture of several products and its versions for decision makers and knowledge workers. Innovators, designers, manufacturers, marketers, service providers all are required to be on the same page.
IT is vital to address this challenge. Product Lifecycle Management (PLM) helps product businesses to provide an integration platform for managing end-to-end product data.
Some of the important PLM processes include:
Integrated management of ideas, products and portfolio,
Dynamic requirements management,
Integrated product design and specifications management,
Product engineering and production quality management,
End-to-end configuration control,
Integrated lifecycle cost management,
Lifecycle environmental impact analysis and management,
Service and maintenance data management
While several great innovative ideas may be collected from various sources, it's an arduous task to perform a 360-degree analysis and choose the most feasible ideas for implementation. Product businesses also work on fixing feature gaps as well as capacity planning to meet global demand.
The dynamic nature of requirements management leverages data collected over the past lifecycles and guides stakeholders for creating best-in-class products. The rigor established in the requirements filtering through collaboration from financial, manufacturing, testing, marketing and support perspectives is truly amazing. Engineering the product and packaging to create great consumer experiences is an area that looks at an integrated view of total cost of ownership, packaging for zero defect delivery, attractiveness for sales positioning and creating value for money for consumers.
It's evident that PLM has many areas of process rigor supported by metrics collection, analysis and decision support.
PLM Benefits
Increasing competitive pressure, fast-changing markets, the high complexity of products/extended products/process portfolios, the need for short lifecycle innovations and legal compliance requirements in global markets are influencing product companies to consider PLM as a key element of business strategy.
Some of the benefits that product companies have derived by implementing PLM include:
Higher product success rate through integration of consumer insights
Increased product sales due to shorter time-to-market/time-to-scale
Reduced TCO and greener products
Ability to customize for global markets to achieve leadership position
Develop products with the paradigm of "designed for manufacturability"
Increased internal collaboration of stakeholders being on same page
Leveraging IP and globalization trends faster for competitive advantage
Leveraging non-product differentiation opportunities
PLM Process
Benefits
Idea management
Higher innovation productivity

Higher customer focus
Requirements
Enhance features/ NFR control

Lesser but faster releases with rigor of evaluation of requirements
Product structuring
Faster engineering by efficient reuse

Lower development efforts due to clarity
Product Program Planning
Enhanced customer focus & IT strategy alignment

Optimized release cycles & patches
Risk management
Early identification of project deviations

Reduced variance in effort/ budget inputs
Change management
Improved cycle time for critical defects

Faster reaction to customer requirements
"Product Lifecycle Management is integrated, information driven approach comprised of people, processes/practices, and technology to all aspects of a product's life, from its design through manufacture, deployment and maintenance — culminating in the product's removal from service and final disposal. By trading product information for wasted time, energy, and material across the entire organization and into the supply chain, PLM drives the next generation of lean thinking."
— Michael Grieves, Product Lifecycle Management: Driving the Next Generation of Lean Thinking
Tools and Automation of IT Processes
PLM promises a unified picture of product lifecycle data from concept stage to retirement stage. No one IT application or platform can provide all the functionality in one monolithic solution. Even IT applications collaborate to provide unified picture to various stakeholders.
IT applications believed to produce an integrated view could be categorized into areas such as decision support systems, operational support systems and integration middleware. The suite will include program management, project management, workflow management, product data management, collaboration tools, product modeling systems, strategic resource management, value management, development and design tools, exit management, support management solutions and so on. Enterprise solutions like ERP, SCM, SFA, CRM and CPM systems do constitute large integration efforts. It's needless to say that the requirements of customized bespoke IT applications specific to the product business will continue to exist.
Derivatives of PLM Solutions
It is interesting to note that several application domains have leveraged PLM framework for managing lifecycle processes effectively. Here are some examples:
IT Services Lifecycle Management (SLM)
Technology Lifecycle Management (TLM)
Application Lifecycle Management (ALM)
Contract Lifecycle Management (CLM)
In summary, lifecycle management processes are delivering rich dividends when applied to different business domains. By unifying the software engineering rigor and practical insights from PLM, organizations will be able to deliver software projects that are more aligned to business requirements.
Engineering Meets Management, Part 1: A Recipe for Excellence
---
R.N. Prasad
is an associate vice president with the education and research unit at
Infosys Technologies Limited
.
Seema Acharya
is a principal with the education and research unit at Infosys.