Google on Wednesday announced three new devices in its Nexus line: a tablet, a phablet, and a streaming media game player-cum-Android TV device, all of which run Lollipop, the latest version of its Android OS.
Lollipop lets users sync content from phones to tablets to TVs and use it seamlessly. It has a consistent design across devices so transitions between tasks are more fluid and content responds to users' touch or voice.
The Nexus 6 phablet is from Motorola; the Nexus 9 tablet is made by HTC; and the Nexus Player comes from Asus.
"Stepping back and looking across all of what Google is offering and marketing with Android solutions today, I have to admire its continuing to build and promote its story while growing its partner ecosystem," Jeff Orr, a senior practice director at ABI Research, told TechNewsWorld.
"Compare that with what has happened at Microsoft post-Windows XP. It has entered into markets as a brand and alienated its partners at the same time," Orr continued. "No one is telling that about Google."
The Nexus 6
The Nexus 6 has a 6-inch Quad HD display with 2560 x 1440 resolution at 493 ppi.
The standard phablet features are there — front and rear cameras, speakers. The Nexus 6 runs on a quad-core 2.75 GHz Qualcomm Snapdragon 805 and has an Adreno 420 GPU.
The device offers speedy charging.
The Nexus 6 "could help give a glimpse into what the future of Android looks like going into the holiday 2014 buying season," Orr said. Its manufacture by Motorola "suggests Motorola is a strong organization and was not simply being discarded by Google as a distraction."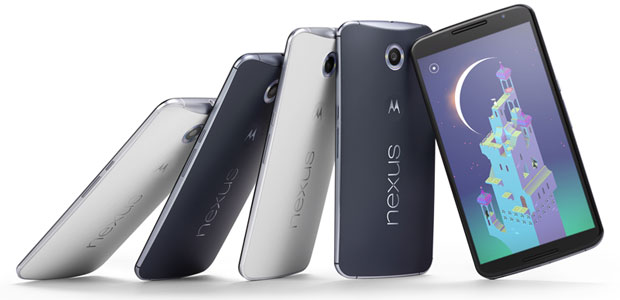 The Nexus 6 will be available for pre-order later this month.
The Nexus 9
The Nexus 9 has a 9-inch IPS LCD screen with front-facing HTC BoomSound speakers, a 64-bit 2.3 GHz Nvidia Tegra K1 processor and a 192-core Kepler GPU.
It comes in 16- and 32-GB versions. It has an 8-MP rear camera and a 1.6-MP front camera.
"This is HTC's first tablet since it made a pair of models for AT&T a few years back," Orr remarked, and "should start the rumor mill on HTC getting back into branded tablets."
While tablets originally were seen as content consumption devices, "demonstrating that Android is a robust OS that serves the needs of both consumers and business users alike is the key message Google should promote," Orr said.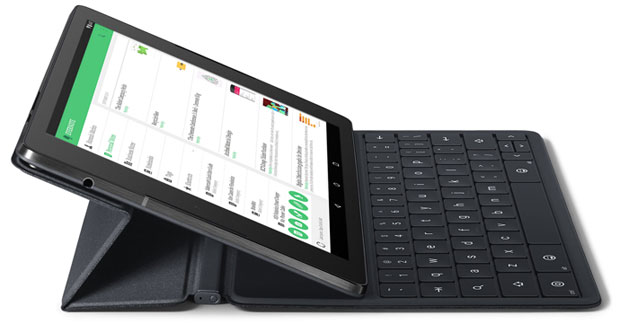 The Nexus 9's magnetically attached, fully responsive keyboard is sold separately.
Preorders begin Friday.
The Nexus Player
The Nexus Player comes with a voice-activated remote, and Google offers a gamepad as a separate option.
Users can stream their entertainment apps to their TV set from their Android or iOS device, Mac or Windows laptop, or Chromebook.
Content syncs across all Android devices.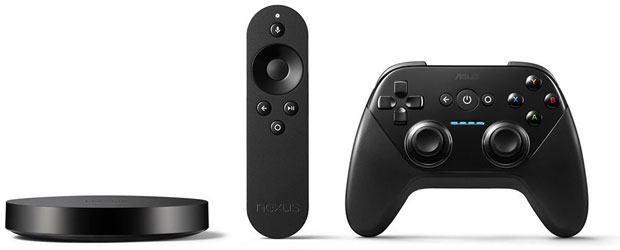 The Nexus Player console comes with a voice-activate remote that can be used for casual gaming. The Gamepad for Nexus Player is sold separately.
Users can get content from various companies, including YouTube, Netflix, Pandora, Bloomberg TV, HGTV, iHeart Radio and Hulu Plus.
Nexus Player "looks to me to bridge the digital set-top box platforms of Apple and Roku with Google's own Chromecast and Nvidia's remote gaming initiatives," Orr said.
Also, taking into account HBO's plans to offer its own streaming content service over broadband Internet without going through cable- or satellite-TV providers, "all of the old questions about broadband service providers being nothing more than a dumb pipe will surface again," Orr predicted.
Move Over, PlayStation
The Nexus Player "is the most interesting device, just because it fills a gap in a category where Google has only participated through the Chromecast, which fills a somewhat different need from the Apple TV, Roku [and others]," Jan Dawson, chief analyst at Jackdaw Research, told TechNewsWorld.
"Microsoft badly needs a device in this category — a sort of PlayStation Lite for non-gamers," Dawson continued. "PlayStation is already one of the main devices for watching digital video in the home, but (US)$400-plus is a lot of money to pay for just that functionality if you're not interested in hardcore gaming."
This new category "isn't huge right now, but it's part of building a viable ecosystem that goes across the various domains these companies all compete in now," Dawson observed — "mobile, computing, home, car and the body."