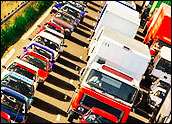 I started planning to escape the Valley a long time ago, due to very high taxes, a crumbling infrastructure, worsening crime, a massive increase in traffic, and a rather nasty water shortage problem.
My wife and I originally planned to escape to Belize but found the unreliable infrastructure, lack of good medical care, and massive crime problem there were not conducive to our continued survival. Instead of Paradise, Belize looked a lot like hell once we got a chance to spend some quality time there.
Well, we reset and this summer moved to Bend, Oregon, and we couldn't be happier. Ironically, upon our arrival, we discovered that a lot of people my wife used to work with at Intel and a number of analysts also had made this move. Apparently, escaping from Silicon Valley to Bend is one of the great secrets so, shh — keep this story to yourselves.
I'll share some of the high points of our move and close with my product of the week: AMD's R9 Nano, a new graphics card that is perfect if you want to build a small powerful desktop PC over the holidays.
The Great Escape
The funny thing is I moved to Silicon Valley in the mid-80s in order to get away from the horrid traffic and lousy air quality of Southern California. I was a runner back then, and the combination of often being unable to breathe when I ran, and sitting in 8 to 16 lanes of slow-moving cars just made living a chore.
Well, it's a few decades later, and the traffic is just as bad in Silicon Valley as it was years ago in Orange County, and I've swapped an air problem for a water problem. Watching my expensively landscaped park-like yard die wasn't my idea of a good time (I'd even replaced our lawn with artificial grass). And hell, I like taking long showers, being able to soak in a big tub, and not having unflushed toilets all over the house.
We still loved the view and the neighbors — many of whom were like family — but living there had become a grind, and there seemed to be a lot of places that were better.
Choosing Bend
It was kind of like Bend chose us. Our Belize dream of a tropical Paradise, low taxes and low costs had turned out to be a nightmare of crime, weather catastrophes, unreliable power, lousy mail delivery (virtually no Amazon), and poor healthcare. I spoke with one woman who had lost her husband — she believed he was killed — and entire retirement fund. We realized that wasn't the kind of exciting future we were looking for.
We still wanted to be near the water, but we wanted a place with friendly people, good food, no traffic, plenty of clean water and air, decent medical, and a close proximity to Silicon Valley. We ended up looking at Bend. It is an hour by air out of San Francisco, and the house we found was 15 minutes of no-traffic driving to the Redmond Airport.
It is a foodie paradise with a whole bunch of great places to eat within a 10-minute drive. We are up to our armpits in dog parks and dog-friendly walking trails. The water is plentiful, fresh and clean (my skin looks a ton better due to the lack of heavy chlorine), and the air is crystal clear.
We've been here since July, and I've dropped around 10 pounds, I have more energy, I rarely have to get into a car, and I've been hiking all over the place. I'm still able to maintain most of my contacts and much of my business. There is no sales tax, and living expenses are far lower.
Unlike Portland or Seattle, Bend is high desert, which means mostly sunny days, but we do get snow in the winter — just not a ton of it. Mt. Bachler is only 30 minutes away, and it is a decent ski resort. In fact, we have hiking, running, bicycling, kayaking, canoeing, jet skiing, boating, fishing, golf, and a variety of other sports all virtually within walking distance. This is the place to work if you want to work where you play.
One thing we didn't realize was how many ex-Silicon Valley folks live or vacation here. We've run into old neighbors in parks, old coworkers, other analysts, and folks I haven't seen in years who moved up here.
The move sucked, going from a 4,000 square foot house with a ton of storage to a 2,700 square foot house was painful, even if we did go from a three-car to a six-car (oh yes) garage. It was well worth it, though, and even the dogs and cats seem to be OK with the move (though the cats are now indoor cats, given that we don't want them to be critter food). That part they still aren't entirely good with.
Wrapping Up
A lot of us now have jobs we can do from almost anyplace — yet we never realize that we can live far closer to where we play, and avoid the pain and health exposures from high-density life.
We decided that life is a limited resource, and we had the flexibility to move to where we wanted to live. The only downside is that when we fly someplace, we're now adding an extra leg, because we are not that close to a major hub. We have to fly to Portland (30 minutes), San Francisco (1 hour), or Denver (2 hours) before we can get anyplace else.
Given that I'm not fighting traffic every week or sweating a home invasion, the tradeoff is more than reasonable. If you are thinking of escaping the high-density city where you live to move to someplace like Bend, I can testify that this move was well worth the effort.
As you enjoy your time off this week, think about how short life is, and about living someplace you love rather than tolerate. It can be done.

I'm a huge fan of building small desktop PCs. The reason is they provide good performance for the dollar, and they take up far less space. The problem has been that high-performance graphic cards often are too big for the case.
Well, AMD this year brought out the tiny R9 Nano, which is a full high-performance gaming card in a small form factor configuration.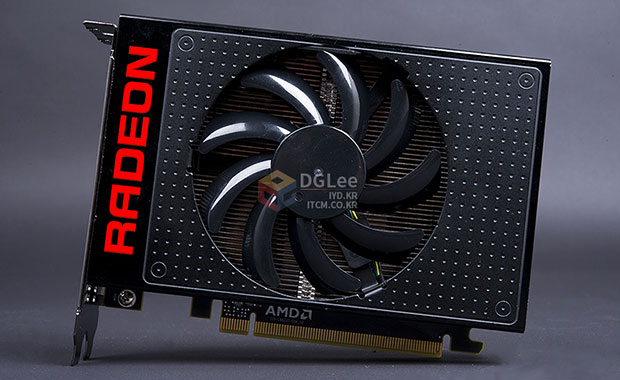 AMD Radeon R9 GraphicsCard
It was a dream to put in. Windows 10 recognized it right away, and drivers loaded automatically.
Setup took a while, but for the most part it could be left unattended while the update process ran to completion.
Performance was in line with the other high-end GPU cards I've been testing, and heat output was far lower than any of my old full-sized cards.
It is nearly completely quiet. It supports up to four monitors natively — six with an adapter. At US$650, it isn't cheap – but for a card of this performance, it isn't really expensive either.
If you feel like building a small, cool-looking computer over the holiday, consider the AMD Nano R9 graphics card. You won't be disappointed. Because this card made my new small PC scream, the AMD Nano R9 is my product of the week.