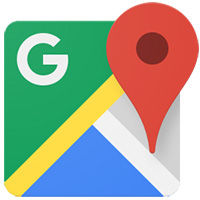 That trip down memory lane may never be the same. Those who feel their Facebook Timeline leaves out any important moments in their lives can call up Google Maps' Timeline to fill in the blanks.
With tech tools like these, who needs enemies?
There may be some things you'd rather not remember — and there probably definitely are things in your past that you'd rather others didn't know. The existence of tech tracking tools means that whether users choose to take advantage of them for personal reasons or not, the tracking likely is going on anyway. Imagine all of your closest-held secrets packed into a data warehouse in the sky.
Think of the Maps Timeline, which Google launched this summer, as Location History on steroids. You can see where you've been on a given day, month or year; delete a day of your full history or a specific location at any time; or give a location a nickname.
Photos deleted from Google Photos also will be removed from a user's Timeline, but the reverse is not true, according to Google Maps spokesperson Susan Cadrecha.
Every Step You Take
Timeline "is the ultimate Big Brother utility," said Rob Enderle, principal analyst at the Enderle Group.
It lets Google "basically create a complete record of any place you've been and link pictures you've taken to that event," he told TechNewsWorld.
The data can be cross-linked to other locations and pictures to get a more complete picture of a target's activities, Enderle said. Such information "could be invaluable to any hostile agency wanting to know your habits, activities and personal interests."
Law enforcement, employers, and spouses' divorce attorneys "would all likely find this feature invaluable," he cautioned.
Danger! Danger!
"This is a major privacy issue with the possibility for abuse," warned Richard Blech, CEO of Secure Channels.
Timeline will make things easier for stalkers, who "can press a button and see the user's pattern of behavior with a clear idea of where they'll be and what they'll do," he told TechNewsWorld.
It's "a blatant attempt to grab more personal information that can be used by Google for marketing, or sold to third-party vendors," Blech argued.
Of course, those scenarios are predicated on the stalker having a means of accessing the user's account or on Google being less than sincere about its promise that Timelines are strictly private — visible only to the user.
As a practical matter, bad guys can compromise a potential victim's account to exploit their Timeline, noted Ken Westin, senior security analyst at Tripwire.
That's "much easier and less risky than stealing a phone," he told TechNewsWorld.
"I am concerned about Google Maps and other applications accessing and uploading my location in general, as there's not a lot of visibility with regards to how that data is being used," Westin explained.
Requesting that personal data doesn't appear in Timeline "does not mean that information is not still being collected and stored somewhere … for marketing and usability improvements," he continued. "The fact that it may still be collected and accessed by people other than me makes me wary."
Everybody Knows
On the other hand, "this information is already available to a certain degree," pointed out Tuong Nguyen, a principal analyst at Gartner.
"Cellphone carriers can track your movements using tower triangulation data," he told TechNewsWorld, though it's "anonymized and maybe less accurate."
Then there are tracking and mapping apps for vacations, as well as sports tracking apps that track users.
Further, considerable amounts of personal data are held on cellphones, Nguyen said.
Possible Benefits of Timeline
"On the positive side, you can leverage your information as you please," Nguyen pointed out, perhaps creating custom maps that show your favorite places.
"I'm sure there are other potentially great uses," he said.
Like users' browser history, "you won't use it constantly, but it's nice to have there … . Overall, it's worthwhile," Nguyen opined.
Keeping track of children is one potential benefit, according to Tripwire's Westin, "but aside from that, I believe the risks outweigh the potential benefits. Geolocation services data on mobile phones is easily leaked by applications."
Perhaps the only safe Timeline is one that's completely blank.