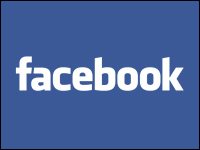 Together with mobile software maker Snaptu, Facebook on Thursday launched its branded mobile app for feature phones.
The app's immediately available in 14 countries worldwide.
It runs on more than 2,500 devices from manufactureres like Nokia, Sony Ericsson, LG and others, Facebook Program Manager Mark Heynen wrote in a company blog post.
Snaptu also offers apps from other companies that can run on a wide variety of feature phones.
"This is the Snaptu secret sauce — a combination of server-side and app-side technology ensures a great user experience on virtually any phone," Snaptu spokesperson Paul Naphtali told TechNewsWorld.
Facebook spokesperson Victoria Cassady declined to comment further and referred TechNewsWorld to Heynen's blogpost.
About the Facebook Snaptu App
The app was co-developed by Snaptu and Facebook on the Snaptu platform, Naphtali said.
It uses a J2ME runtime running the Java programming language, Chris Hazelton, a research director at the 451 Group, told TechNewsWorld.
"J2ME is one of the first mobile application platforms to target multiple devices regardless of manufacturer and device form factor," Hazelton pointed out.
The Facebook for Feature Phones app provides a better Facebook experience for the social networking site's most popular features, including an easy-to-navigate home screen, contact synchronization and fast scrolling of photos and friend updates, Heynen said.
The app's available in the United States and on carriers' networks in Sri Lanka, Singapore, Hong Kong, India, Canada, Mexico, Brazil, the Dominican Republic, Bulgaria, Romania, Ukraine, Poland, Tunisia and Saudi Arabia.Mo<it will be available free for 90 days and will include Web and online services such as news, sports, weather and ties to over 30 other applications and services including LinkedIn, according to Snaptu.
Since 2007, Snaptu has promoted its own app, which includes Facebook as well as around 30 other services. However, this is the first time Facebook has offered an app of this kind, according to Naphtali. [*Correction – Jan. 20, 2011]
To download the app, go to m.fb.snaptu.com from a mobile device.
The Facebook app will continue to be rolled out across the globe, Naphtali remarked.
A Step Up From Facebook Zero
Feature phones will incorporate more intelligence and will need more apps, Josh Martin, a senior analyst at Strategy Analytics told TechNewsWorld.
That fits well into Facebook's strategy of "being on as many devices as possible," which it demonstrated by launching Facebook Zero in May of 2010.
The Facebook Zero site, 0.facebook.com, is a mobile site that includes all the key features of Facebook but is optimized for speed. It was available free through more than 50 mobile operators in 45 countries when it was launched.
Making Business Sense
While the feature phone market is growing more slowly than the smartphone market, the installed base of feature phone users is still "extremely large," the 451 Group's Hazelton pointed out.
"As Facebook expands into emerging markets, where users rely on feature phones in place of PCs and smartphones, it needs to provide mobile applications for those users," Hazelton added.
Gartner's figures show that smartphone sales accounted for just over 19 percent of the 417 million mobile phones sold worldwide in the third quarter of 2010. Overall, the vast majority of mobile phone owners have feature phones, especially in emerging markets where most of the population can't afford the higher-priced smartphones.
The business model for the Facebook app is for the app to drive data plan purchases by feature phone users and for Facebook and Snaptu to then share data plan revenues with carriers.
Feature phone users "don't traditionally sign up for data plans," Hazelton stated. However, the popularity of social networking could see the Facebook app becoming "a major driver for adoption of mobile data plans," he added.
"Since text messaging and communication are important to feature phone users, this Facebook app from Snaptu could fit nicely into their requirements," Strategy Analytics' Martin said. "But few competitors have the reach of Facebook, so the continued ability to win new users or further ingratiate themselves with current users is a win for the platform," he added.
Paving the Way for Picking Up Snaptu?
Ultimately, Facebook could purchase Snaptu.
"Snaptu's free app store — Snappstore — includes apps for Picasa, Cricinfo and Accuweather," Vishal Jain, an analyst at the 451 Group, told TechNewsWorld.
"There are many similar ad-supported free app stores, but Snaptu's a strong candidate for purchase by Facebook," Jain continued.
"Facebook needs a mobile platform through which it can deliver all its third-party apps," Jain explained.
---
*ECT News Network editor's note – Jan. 20, 2011:
In our original publication of this article, it is stated that Facebook had previously offered a Snaptu app. In fact, that app was offered by Snaptu, not Facebook, according to Naphtali.