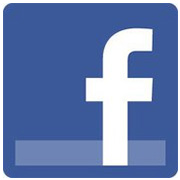 Facebook's email drama continues to unfold a week after it was revealed that the social network unilaterally switched its users' publicly posted email listings to their "@facebook.com" addresses.
More recently, users have begun complaining that Facebook's mobile app seems to be swapping out information contained in their smartphones' address books. Email contact info for friends, coworkers and family members has been replaced with addresses using the social network's @facebook.com domain, the users say.
"People feel violated again," stated Lon Safko, a social media entrepreneur and author of The Social Media Bible.
"Facebook's game of email switcheroo should violate its 20-year consent decree with the FTC about its privacy policies," Jeffrey Chester, executive director of the Center for Digital Democracy (CDD), told TechNewsWorld.
A Facebook spokesperson was not immediately available to comment.
All Your Email Are Belong to Us
Facebook last week began switching over users' email addresses on their profiles to its own domain.
Users are able to change their publicly listed addresses back to normal by editing their profiles. However, it appears the switch has affected some users' general contacts data as well, specifically users who use the social network's mobile app and allow it to sync with their devices' contacts lists. The changed "@facebook.com" addresses are reportedly overwriting proper email addresses, causing email messages to go to the wrong place.
"Of course they're being overwritten and lost," Safko told TechNewsWorld. "Think of all the email programs people use to connect through Facebook — Gmail, Outlook, Apple Mail, Entourage, DaDa Mail, Yahoo Mail, Hotmail, corporate servers. They all handle their mail a little differently. This has created a mess."
Getting in Dutch With Consumers Again
Facebook's decisions are focused on "expanding its virally-based marketing system," the CDD's Chester said. "Its design is about the entrapment of its users. [Information on] wherever they go and whatever they may be doing is collected, analyzed and used to help big brands and other marketers."
The address switch has led the Electronic Privacy Information Center (EPIC) to file a complaint with the Federal Trade Commission.
EPIC contends that Facebook falsely represented to users that they'd be able to select whether to adopt the @facebook.com email address as their default address when this was introduced in 2010. Further, email messages that should have gone through the email service chosen by subscribers will go to Facebook's servers instead, giving Facebook control over, and access to, the private communications of its users. This might have an impact on users' security, among other things, EPIC said.
EPIC doesn't object per se to Facebook's offering an email service or to the site's members choosing to use that service. However, because the company has effectively pushed users into adopting its service, the FTC should investigate, EPIC said.
Email Changes Impact Businesses Too
Having a Facebook page has become part of business strategy at companies of all sizes, and the email changes may impact these firms.
The email changes are "enormously disruptive to companies and individuals relying on Facebook email," Greg Sterling, senior analyst at Opus Research, told TechNewsWorld.
"There might be some legal ramifications to the move and we could see a lawsuit, although I haven't studied that aspect of the issue in detail," he added.
"I brand myself with [email protected]," Safko stated. "I don't want [email protected]. I don't work for them and have no other association other than to use it to connect [with others]."
But We Already Told Ya
Back in April, Facebook announced that it would update addresses on its site to make them consistent across the network. The address people use to get to users' Timelines will be the same one they will use to send email to the users on Facebook. So why are users so surprised?
"They never said exactly what 'consistent' really meant," Safko pointed out. "No one had any idea that Facebook would destroy their email address and write it over with its own branded email address."