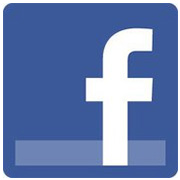 Facebook may have given phishers a reason to rejoice last week when it announced a new way to search for information about its billion members.
Graph Search allows a Facebook member to use semantic search to find and aggregate information about people on the social network.
Because Graph Search can return groups of people with similar interests in an organized way, it could become a phisher's best friend, according to Anup Ghosh, CEO of Invincea.
"It makes the job of researching targets easier because phishers don't have to depend on Google's noisy search results," he told TechNewsWorld. "It's not a game-changer, but it does make reconnaissance easier."
Graph Search can be used to craft Big Data offensives against organizations by allowing the mining of people, places, photos and interests, maintained Angel Grant, senior manager for authentication solutions at RSA.
"It will simply help expedite and simplify creating a targeted social-engineering attack," he told TechNewsWorld. "Although graph search was designed with privacy in mind, only allowing to see what you could already view on Facebook — think about how many of your Friends you really know."
Java Deja Vu
The Java security team at Oracle must be starting to feel like they're participating in a game of Whack-a-Mole from hell. As soon as they plugged a serious flaw in the software on Sunday, an enterprising hacker began peddling another zero-day vulnerability on the black web.
"New Java 0day, selling to 2 people, 5k$ per person," the cracker wrote on an Underweb forum, according to cyber security writer Brian Krebs.
While there's no proof yet that another zero-day flaw exists in Java, the last vulnerability wasn't discovered until it had already started to appear in popular kits used to distribute malware. So if this Zero Day vulnerability does exist, it might not be discovered for some time and only after its done its damage.
The exploitability of another unpatched flaw in the Java plugin would not be a surprise," HD Moore, CSO of Rapid7, told TechNewsWorld. "The previously disclosed vulnerability had been given away, presumably after the original exploit developer no longer had any use for it. There is no reason to believe that the latest [Java Runtime Environment] is any less exploitable. The low price is another indication of how much effort is required to discover and exploit another flaw in the JRE."
When it comes to Java, there's only one safe course of action, Chris Astacio, manager of security research at Websense, told TechNewsWorld,. "If Java is not at all needed in an environment, then it should be removed."
'Red October' Fading Like Autumn Leaves
A high-level cyber espionage campaign dubbed "Red October" appears to be fading away.
The campaign's malware — found to have infiltrated computer networks at diplomatic, governmental and scientific research organizations mostly in Eastern Europe, Central Asia and in former members of the USSR — seems to be winding down its activities.
Kaspersky Lab exposed the campaign a week ago. It reported that Red October had been in operation for at least five years and that its infrastructure rivaled the complexity of Flame, a super malware program in the same class as Stuxnet, which disrupted Iran's nuclear development program.
It appears, though, that the spotlight Kaspersky shone on Red October was toxic to its operations. By week's end, security researchers were reporting the network's infrastructure was crumbling. Between Jan. 14 and 15, the infrastructure started to disappear, one Kaspersky malware fighter told Mashable. Domains associated with the campaign are being actively shut down, added another Kaspersky researcher.
The malnet's activity appears to be slowing down for a combination of reasons, according to Kaspersky. Companies affected by the malware are making efforts to shut it down. Registrars are axing domains associated with the bad net. Host companies are taking away the servers used to control the operation. And the Black Hats are turning off parts of the infrastructure in hopes of resurrecting it at a later date.
Data Breach Diary
Upcoming Security Events