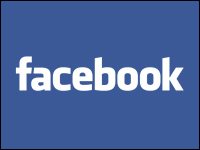 Facebook on Thursday announced a new feature for members who want to plan for their passing into the digital beyond.
Initially rolled out in the United States, the feature allows Facebook members to appoint a "legacy contact" to administer their account when they die. The legacy contact has the power to:
Write a post above a memorialized timeline, which could be used, for example, to announce a memorial service or share a special message
Respond to new friend requests
Update the profile picture and cover photo
If members desire, they can also empower their legacy contact to download an archive of their public information — photos, posts and profile information. However, legacy contacts cannot log in as the deceased or look at the person's private messages.
As an alternative to appointing a legacy contact, members can chose to have Facebook erase their accounts and everything in them.
In Memoriam
"Until now, when someone passed away, we offered a basic memorialized account which was viewable, but could not be managed by anyone," Facebook explained in a company blog.
"By talking to people who have experienced loss," it continued, "we realized there is more we can do to support those who are grieving and those who want a say in what happens to their account after death."
Although anyone can request a member's account be memorialized, only a Facebook member can be appointed a legacy contact. "In order for a legacy contact to do their job, they would have to have a Facebook account in order to take actions on a memorialized page," Evan Carroll, co-author of The Digital Beyond blog, told TechNewsWorld.
Facebook accounts can be memorialized through a simple form accessible to anyone on the Web. The form asks for the name of the deceased member, date of death and a link for documentation of the death — for example, an online obituary. After receiving a memorial request, Facebook also performs its own verification of the death.
Facebook isn't the first online service to start thinking about the digital hereafter. Google introduced a dashboard in 2013 that allows users of its services to delete some or all of their data after three, six, nine or 12 months of inactivity — or pass the data on to one or more other people.
Digital Lifestyle
Appointing a legacy contact on the social network is a sign of our times, noted The Digital Beyond's Evans. "We have transitioned from living our lives in a paper-based or tangible format to digital," he said.
"Our photographs used to be printed and put in a shoebox," he continued. "All of our letters came in our mail. Now, all of those things are digital, and members are realizing the importance of preserving their digital memories, just like their tangible ones."
"The problem with digital assets is that your heirs may not know about them, or are unable to access them," Evans added.
That's a problem that reaches beyond Facebook and one that the Uniform Law Commission is trying to address in a model law it released last year.
The "Uniform Fiduciary Access to Digital Assets Act," currently being considered by 18 state legislatures, ensures that account holders retain control of their digital property and can plan for its ultimate disposition after their death.
The model law provides that unless an account holder instructs otherwise, legally appointed fiduciaries will have the same access to digital assets as they have always had to tangible assets, and the same duty to comply with the account holder's instructions.
ToS Conflicts
Although the model law accommodates provisions found in many terms of service agreements, some service providers may need to change those agreements if adoption of the model law becomes widespread.
"Yahoo had a pretty egregious provision in their terms of service agreement that says when they learn of your death, they automatically delete everything and not give access to anybody," said the commission's legislative counsel Benjamin Orzeske.
"The uniform act defers to nearly every provision of a terms of service agreement," he told TechNewsWorld. "It's only those provisions barring access that the law would override."He added that Facebook's legacy contact feature is fully compliant with the model law. "It's a great step in the right direction," Orzeske said of Facebook's move.