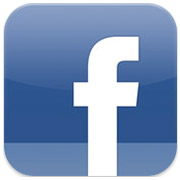 Looking to get a tighter grip on mobile and hoping to corral the multitude of apps available for its platform, Facebook on Wednesday launched App Center, a hub for Facebook apps of both desktop and mobile varieties.
"The App Center is built to drive growth for great apps, whether they're built on iOS, Android or [the] mobile Web," Facebook spokesperson Malorie Lucich told TechNewsWorld. "Many of the top iOS and Android apps are integrated with Facebook, and the App Center gives people another way to find them, and gives developers another channel to gain more installs, users and engagement."
Developers will have to submit an app detail page to show users what their wares do, but they won't have to modify their existing apps. "We hope this will encourage developers to create new apps and more categories of apps," Lucich added.
Facebook needs to increase its emphasis on mobile apps, as "with Mark [Zuckerberg] trying to get his IPO approved … [it] is looking at revenue streams, and mobile is the single fastest growing market," social media entrepreneur Lon Safko told TechNewsWorld. "If you're generating as much money as Facebook is from advertising and there's a fundamental shift to mobile devices, that will hit you hard."
More on the App Center
Apps suitable for Facebook's App Center are listed in the company's Guidelines. They are apps on Facebook.com in a Canvas page; mobile apps built for the Web, iOS or Android that use Facebook Login; websites that use Facebook Login and have an immediately logged-in personalized experience; and an App for Pages product built to manage or enhance other companies' Facebook pages.
Every app in the App Center must have an app detail page. This will describe how the app works and what makes it unique. It will also categorize the app and list permissions the app requires.
The focus is on app quality, as determined by multiple criteria including user ratings and engagement. Only well-designed apps that people enjoy and that have a detail page will be listed, Facebook said.
Who Knows What How?
The question of user privacy is an issue that Facebook has wrestled with over the years, not always successfully. In November, the company settled charges filed by the Federal Trade Commission of deceiving consumers about privacy.
Facebook's expansion of its mobile marketing capabilities "raises new privacy concerns," Jeffrey Chester, executive director of the Center for Digital Democracy, told TechNewsWorld. Mobile apps "require greater consumer control of their privacy settings because they have many different ways that can use your information," Chester explained.
"App developers can capture and use your location, locational history and that of your friends — which should trigger greater sensitivity from Facebook about its mobile marketing and privacy policies," Chester said, pointing to Facebook's authenticated referrals feature, as spelled out in its guide for mobile devs.
This is a new authentication mode for Facebook apps that in effect ensures all referral traffic from Facebook comes already logged into the company's site.
"We're focused on helping people make informed decisions about the apps they choose," Facebook's Lucich said. "App developers agree to our policies when they register. If we find an app has violated our policies — through our automated systems, internal policy teams, or user reports — we take action."
Show Me the Money
Together with its App Center, Facebook has launched a beta program under which developers will be allowed to offer paid apps for which they charge a flat fee upfront.
In-app purchases will surpass pay-per-download revenues this year and will continue to grow, going from the US$8.5 billion chalked up in 2011 to $46 billion in 2016, ABI Research predicted.
"Apple has made billions from charging 99 cents upfront for an app, and I think Facebook's going to make this work the same way," Safko said. "Even if each Facebook [user] buys just one app at 99 cents, it'll get a billion dollars. I'd love to have that business case."
However, paid apps "will be an option for mobile apps and apps on Facebook.com," Facebook's Lucich said. "We expect in-app purchases to continue to be the main way users and apps transact."