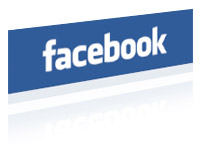 Facebook, not known for respecting users' privacy, is battling a New York County district attorney's demand for all information pertaining to the accounts of several hundred of its subscribers.
DA Cyrus Vance's office issued 381 secret warrants for the information in July of 2013 in a hunt for retired police officers and firefighters wrongfully claiming Social Security disability benefits for their involvement in 9/11.
New York State Supreme Court Judge Melissa Jackson ruled that Facebook did not have standing to dispute the warrants because it served merely as a digital repository, and that only the subscribers whose data was sought had such standing.
Along with ordering the execution of the warrants, she issued a nondisclosure order that, in effect, gagged Facebook.
Facebook filed suit in August to quash the warrants on the grounds that they violated its users' Fourth Amendment rights, or, alternatively, to vacate the nondisclosure requirement or have the court create an independent monitor and minimization protocol to safeguard the privacy interests of its users.
Judge Jackson in September denied Facebook's motion in its entirety.
Facebook has filed an appeal.
Crooks and Bad Blood, Oh My!
Only 62 of the 381 people whose Facebook account data was sought reportedly have been charged.
They were among the 100 or so retired firefighters and police officers whom DA Vance's office charged in January with defrauding New York State of disability payments of up to $50,000 a year.
Facebook reportedly handed over the data after being threatened with having staff jailed, being subjected to a grand jury investigation, or becoming the target of a criminal investigation that might see a search warrant executed on its offices.
Facebook did not respond to our request to comment for this story.
Implications of the Case
"The data demand is far too sweeping," Kurt Opsahl, deputy general counsel at the Electronic Frontier Foundation, told TechNewsWorld.
"Worse, the court order leaves no one in the position to challenge the warrants and assert their Fourth Amendment rights," Opsahl continued.
"We have, underlying this, a single affidavit that seeks information on the full Facebook accounts of almost 400 people," Lee Rowland, a staff attorney at the American Civil Liberties Union, told TechNewsWorld.
"A good chunk of our revolutionary history is concerned with general warrants, and so we have developed a constitutional tradition under the Fourth Amendment that requires warrants to be narrowly drawn," Rowland continued. "So right off, there's a challenge to credibility — that every person in each of those people's accounts was identified with specificity."
Further, "the idea that people will have their day in court to challenge this (as the judge stated) simply doesn't happen in this case," Rowland said. "Every attempt to get oversight here has been rebuffed."
Let the Poster Beware
Judge Jackson ordered the search warrants sealed and Facebook gagged because of the "fungible nature of digital information, the ability of a user to delete information instantly and other possible consequences of disclosure," she said.
The U.S. House of Representatives' Committee on Oversight and Government Reform, which is holding hearings into the Internal Revenue Service's targeting of conservative groups and the disappearance of emails related to it would agree.
However, the U.S. Supreme Court on Wednesday ruled that police needed warrants to search data on arrestees' cellphones, noting that data stored on those devices could be stored on remote servers, and holding that digital data might require a greater level of protection.
That "has profound implications for our society" and "gave strength to the idea that judges must be particularly cautious when digital data is sought," Rowland said.
However, social media users "who publish their activities, pushing their data into the public realm, should not have such privacy expectations," tech attorney Ray Van Dyke told TechNewsWorld.
"It's not surprising that prosecutors view this non-private information as a treasure trove, being evidence freely given up and usable," he pointed out. "Let the sharer beware."