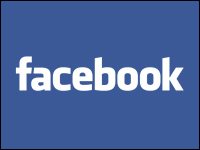 Reacting to recent reports that some organizations are demanding that job seekers turn over their Facebook passwords, the social network on Friday criticized the practice for undermining members' privacy expectations and security.
It also pointed out that such a move could expose employers who ask for passwords to dangerous liabilities and vowed to take action to protect the privacy and security of its users.
However, some observers have expressed skepticism about Facebook's motivation.
For example, "Facebook has in the past not been the best custodian of the information entrusted to it by consumers, and they've gotten a black eye for many things they've done," Paul Stephens, director of policy and advocacy at the Privacy Rights Clearinghouse, told TechNewsWorld. "I believe this provides them with an opportunity to be the savior of privacy."
However, John Simpson, consumer advocate at Consumer Watchdog, applauded Facebook's action. "I am often critical of Facebook's policies in many areas, particularly its all too often cavalier approach to users' privacy," he told TechNewsWorld. "They are completely correct here, and I support their position."
What the Brouhaha's About
Reports that some organizations and schools have been asking job seekers and students, respectively, for their Facebook passwords in order to closely monitor their social networking activities have made headlines recently.
For instance, Maryland's Department of Corrections is reportedly asking job seekers to log into and scroll through their Facebook accounts so their interviewers can see what topics they post messages about and who their friends are.
Some schools are either requiring student athletes to give coaches or compliance officers a degree of access to their Facebook pages by "friending" them or turning to software from social media monitoring companies such as Varsity Monitor to monitor them.
The resulting outcry over these practices has led Connecticut Senator Richard Blumenthal to begin drawing up a bill to ban employers from asking job seekers for access to their private Facebook accounts.
"I support [Sen.] Blumenthal's intention to explicitly outlaw the practice," Consumer Watchdog's Simpson said.
What Facebook Said
Facebook said users should never have to share their passwords, let anyone access their accounts, or do anything that might jeopardize the security of their accounts or violate the privacy of their friends.
It has made the sharing or soliciting of Facebook passwords a violation of its statement of rights.
Facebook also warns that employers may not have the proper policies and training to let reviewers handle private information, and that even if they do, they may have to assume liability for the protection of the information the reviewers have seen.
Further, Facebook pledged to take action to protect the privacy and security of its users, by engaging policymakers or initiating legal action.
Facebook representative Johanna Peace pointed TechNewsWorld to the company's