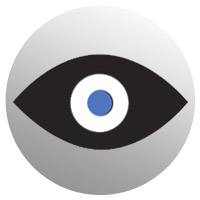 A simmering conflict between Oculus, a virtual reality startup Facebook bought last month for $2 billion, and ZeniMax Media began to boil Monday.
ZeniMax las week claimed one of its former employees, John Carmack, improperly shared some of its tech with Oculus for use in its Rift virtual reality headset, which is touted as having the power to bring VR to the masses.
"We are disappointed but not surprised by ZeniMax's actions, and we will prove that all of its claims are false," Oculus said in a statement released Monday. "There is not a line of ZeniMax code or any of its technology in any Oculus products."
Further, "John Carmack did not take any intellectual property from ZeniMax." Oculus maintained.
Code Theft?
Carmack used to work for Id Software, which is owned by ZeniMax. He gained notoriety as the developer of two revolutionary first-person shooter games, Doom and Quake. He became CTO of Oculus in August 2013.
Oculus has questioned the motives behind ZeniMax's rights claims, noting in its statement that the company did not pursue claims against Oculus for IP or technology until after the Facebook deal was announced.
ZeniMax owned intellectual property rights for technology in the Rift headset, based on extensive VR research and development Carmack undertook over a number of years while a ZeniMax employee, the company last week told Engadget.
Beyond Gaming
Those claims were conceded by Oculus founder Palmer Luckey before the Facebook transaction was announced, ZeniMax maintained, and Luckey agreed not to disclose the technology to third persons without approval.
ZeniMax also maintained that it attempted to resolve the issue by seeking compensation through equity ownership in Oculus but was unsuccessful in doing so.
ZeniMax did not respond to our request to comment for this story.
If ZeniMax and Oculus can't iron out their differences outside of court, the conflict could put a crimp in Facebook's grand designs for its two billion-dollar baby. Some of those possibilities were outlined by the social network's CEO Mark Zukerberg in a company blog.
"After games, we're going to make Oculus a platform for many other experiences. Imagine enjoying a court side seat at a game, studying in a classroom of students and teachers all over the world or consulting with a doctor face-to-face — just by putting on goggles in your home," he wrote.
"This is really a new communication platform," added Zuckerberg. "By feeling truly present, you can share unbounded spaces and experiences with the people in your life. Imagine sharing not just moments with your friends online, but entire experiences and adventures."
Facebook declined to comment for this story.
Fast Follower
"Buying Oculus is a bold and wise investment because virtual reality is going to be the next big thing," Patrick Maines, president of The Media Institute, told TechNewsWorld.
The move also may have been a reaction to past mistakes.
"They took a while to transition to mobile, so now they're trying to cover their bets on what the next emergent technology will be," Eric Smith, an analyst with Strategy Analytics, told TechNewsWorld
On the other hand, sometimes there's some wisdom in letting the early bird have the worm.
"It's great to be a pioneer, but only when it works. Sometimes, it's better to be a fast follower," Glenn Hower, an analyst with Parks Associates, told TechNewsWorld.
"Google has pioneered the way with Google Glass and wearables are starting to gain steam, so it's probably not a bad time for Facebook to jump into that market," he said.
Moreover, Rift could give Facebook some hardware chops, he added. "It's a bid for Facebook to be taken a lot more seriously in the technology department outside of social networking."