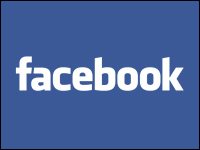 Pity the Facebook user. The social networking giant's constantly making changes to its website, forcing its subscribers into new usage habits.
Some of these changes, especially when they relate to privacy, have triggered calls from privacy advocates for regulatory intervention and led users to start organizing groups criticizing the alterations.
The excitement generally dies down after a few weeks as users adapt to the changes.
This time, however, things might be different. This week, Facebook tweaked its News Feed, its main interface for users, and that could be the change that pushes some of them over the edge.
Previously, angry subscribers had no alternative. MySpace was dying, and other social networking sites were pitifully small compared to Facebook.
This time, however, beleaguered Facebook subscribers may have an option — Google+, Google's attempt at social networking, is lurking in the wings.
The Root of Subscribers' Anguish
The Facebook News Feed now provides Facebook members all their news in a single stream with the most interesting features heading the list. That includes top photos and status posted in their absence from the site.
Previously, updates were listed in descending chronological order, meaning the latest ones were at the top.
Perhaps one focus of users' anger is the way stories are weighted. Critics wonder how Facebook can decide what's important to a user.
The News Feed now also has a ticker, which displays updates instantaneously. So you'll see a response to your post the moment someone puts it up.
Subscribers can now also adjust their sharing controls and apps settings to restrict who can see their updates anywhere on Facebook.
The changes have some boosters, but critics say they can be confusing. Or perhaps users are irritated because they've been hit with several changes in the past few weeks.
Facebook has announced changes to the way it works on Aug. 23, Aug. 26, Sept. 13, Sept. 14, earlier this week, and on Thursday if one counts the announcement of its new Timeline feature.
Too Much, Too Soon?
Just looking at the list of changes makes one's head spin. So why is Facebook rolling out changes at such a rapid pace?
"Our goal with these improvements is to make it easier for people to keep up with their friends no matter how frequently or infrequently they visit Facebook, and to make sure they never miss important updates," Facebook spokesperson Jonny Thaw told TechNewsWorld.
"We're constantly working to make Facebook better," Thaw added.
That includes listening to subscribers' feedback, and "one piece of feedback was that people want an easy way to quickly see their recent stories," Thaw added.
So, expect yet another change, where the labels at the top of the News Feed are "clarified so people can easily view recent stories," Thaw disclosed. And don't expect that change to be the last.
In fact, Facebook on Thursday announced Timeline, a way for subscribers to list their entire life stories on their pages. This and other related announcements were made by company CEO Mark Zuckerberg at f8, Facebook's developer conference, in San Francisco.
Don't Worry, Be Happy
Perhaps reports of user anger over the changes are a trifle overblown.
"Facebook's new News Feed has a lot going for it, and I think most users at this point have invested enough time and energy into this social space that they'll learn to adapt," Jennifer Jacobson, social media and public relations director at Retrevo.com, told TechNewsWorld.
However, Facebook faces a very real problem in Google, which has just thrown open its Google+ social networking service to the public.
Recall that when Google+ was first introduced about three months ago in an invitation-only mode, people flocked to sign up, and some observers opined that it might take over the social networking space.
Facebook's changes "are a defense against Google," Rob Enderle, principal analyst at the Enderle Group, told TechNewsWorld.
"When Google+ was launched, a lot of people signed on, people were saying Facebook is yesterday's news, and so Facebook is very much aware of the risk and is stepping up to the plate," Enderle continued.
The excitement over Google+ has since died down, but that doesn't mean Facebook can breathe easy.
"Just because Google missed this time doesn't mean it will do so the next time," Enderle warned.