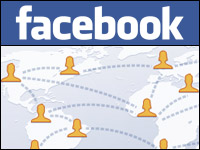 Facebook's Timeline feature has been a focus of controversy since it was announced by CEO Mark Zuckerberg at the company's f8 developers' conference last month in San Francisco.
Privacy advocates immediately raised concerns.
A coalition of 10 privacy and consumer groups has written to the Federal Trade Commission pointing out the security and privacy risks posed by Facebook features like Timeline.
Security experts have also reportedly warned that the wealth of data put out on Timeline will be very useful to stalkers and cybercriminals. That data could also be useful for government surveillance.
However, it's not all bad news for Timeline. Online marketers and advertisers are likely to benefit greatly from that data it offers because they'll be able to target their markets better.
What Is Timeline, Anyhow?
In a nutshell, Timeline shows everything a member of the social networking site has ever posted, all on one page.
Timeline also includes all a member's photos. Further, it lets Facebook members indicate their travels on a map.
Facebook members can add their own apps to Timeline, and can also add their friends' apps to their own Timeline.
Members have "complete control over everything" in their Timelines, Zuckerberg said at f8. They can control what's there and who can see it, and changing privacy settings in Timeline requires just one click, Zuckerberg announced.
Privacy Is What You Make of It
Last week, a consortium of privacy advocates and consumer groups led by the Electronic Privacy Information Center (EPIC), also wrote their letter to the FTC.
The coalition includes the American Civil Liberties Union, the American Library Association, the Bill of Rights Defense Committee, the Center for Digital Democracy and Consumer Action.
The privacy advocates warn that Timeline will contain new categories of information regarding media consumption and lifestyle habits as users connect to more social apps.
This could make it easier computer criminals to unearth personal details that can be used to craft attacks.
The vast amount of data that will be available on Timeline will also increase the opportunities for intrusive and problematic advertising, the privacy coalition warned.
Facebook did not respond to requests for comment by press time.
Timeline's Silver Lining
Facebook, however, is no doubt accustomed to privacy advocates questioning whatever new features it rolls out. The introduction of popular features like Timeline can become a source of profit and ensure the service remains available to users for free — but only if it doesn't go too far.
"There's always a balance between privacy and monetizing data, and at this moment folks are trying to find the balance, which is why there's litigation against Facebook," Rob Enderle, principal analyst at the Enderle Group, told TechNewsWorld. "On the other hand, vendors have to explore the limits, and that's what Facebook and Google are doing."
Online marketing and advertising advocates are salivating at the possibilities Timeline opens up.
"You could take that data from individual users on Timeline and leverage it in all sorts of ways to create highly personalized, highly targeted ad content," Charles King, principal at Pund-IT, told TechNewsWorld.
For advertisers who know how to take advantage of it, Timeline could boost branding and raise brand awareness because it focuses so strongly on the visual element. Smaller businesses with restricted budgets may find Timeline easier to leverage than apps, which are generally more expensive.
Enderle predicted that, within the next five years, social networking service companies will offer for-pay access to subscribers who want more control over their privacy.
"If you don't like what Facebook's doing, you don't have to sign up for it," Enderle pointed out.