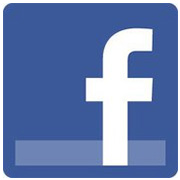 Facebook, which has seen its share prices fall since it went public in May, has disclosed that its user base may contain as many as 83 million illegitimate accounts.
Facebook made the disclosures in its 10-Q form, filed with the United States Securities and Exchange Commission (SEC) on July 31.
The revelation "will cast further doubt on the company at a time when there's a good deal of negative coverage," Greg Sterling, senior analyst at Opus Research, told TechNewsWorld.
Honesty Is Such a Lonely Word
As of June 30, Facebook had 955 million MAUs (monthly active users) worldwide and 543 million mobile MAUs worldwide, the company said. MAUs are increasingly accessing the social networking's website through mobile devices.
Usage figures were calculated using internal company data based on the activity of user accounts but are based on a limited sample of accounts, Facebook said.
About 5 percent of users maintain more than one account, which is a violation of Facebook's terms of service (TOS).
Then there are false accounts, which Facebook divides into user-misclassified accounts, and undesirable accounts. The first is where users have created personal profiles for businesses, organizations or non-human entities such as a pets, instead of creating a page as Facebook requires. Those make up about 2.5 percent of MAUs worldwide. The second consists of user profiles intended to be used for unapproved activities such as spamming. Those account for about 1.5 percent of worldwide MAUs.
Finally, some mobile apps automatically log on to Facebook servers without the knowledge of mobile device owners, and could be miscounted as active users when they do so, Facebook said. They accounted for about 5 percent of Facebook's estimated worldwide daily active users (DAUs).
Daily Versus Monthly Users
"DAU is what matters in mobile, and that is the unit of measure," Simon Khalaf, CEO of Flurry Analytics told TechNewsWorld. "It is the nature of the business, as mobile gets a lot of frequent use."
On average, across all the categories, "MAU is usually 2.2 times the DAU number," Khalaf pointed out. "In social networking, it is 1.4 times."
That means the 5 percent of Facebook's estimated mobile DAUs would constitute 7 percent if calculated on a monthly basis. In other words, about 38 million of Facebook's 543 million mobile MAUs would be automatic logons.
Breaking Bad
Not counting the automatic logon mobile apps, Facebook's user count is off by 8.3 percent.
"I am a bit shocked as to how high the percentage is compared to what it was," Flurry's Khalaf remarked. "What happened? Why this sudden rise?"
The problem with fake users made headlines last month when digital distributors Limited Run blogged that 80 percent of the clicks on its Facebook page came from bots when it announced it planned to shut down its Facebook page. That led to an outcry in the media. Limited Run, known as "Limited Press" at the time, has since deleted its Facebook page.
That was the second widely publicized departure by a Facebook customer. Automaker GM had pulled its advertising from Facebook in May, days before the social networking giant launched its IPO.
Possible Fallout From Facebook's Figures Fiasco
"Advertising on social is still an experiment for a lot of large-brand advertisers," Flurry's Khalaf remarked. "It is the new channel of communications and media consumption. The reach is very big, and the engagement is off the charts."
However, the content is questionable, so Facebook "has to continuously demonstrate the quality of ad results," Khalaf continued. "It's all about measurable results."
Whether or not other advertisers will leave Facebook for the competition — which includes Google, Microsoft and Apple — remains unclear.
"The sheer size and prominence of Facebook guarantees that, at this point, most advertisers won't abandon the site," Opus Research's Sterling said. "However, if any individual advertiser such as Limited Run found that click bots were responsible for a substantial number of ad clicks, that would cause potential abandonment of Facebook ads."