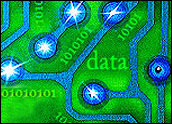 For a growing number of businesses, maintaining fail-safe website availability is a matter of business-critical importance, and not just for the e-commerce industry. Certainly for the e-tail trade, website downtime equates to lost business, but beyond the online sales realm, Web availability is paramount for organizations of all sorts and sizes.
As demand for SaaS, or hosted, applications grows and the move to cloud computing gains momentum, always-on Web availability has literally become a do-or-die proposition for the vast majority of organizations.
In the event of a Web outage, loss of revenue can be a major blow to business continuity — but for many businesses, the loss of presence in the marketplace is equally damaging.
For many consumers (both business and individual) the Web is a primary source for locating products, services or other resources. For these customers, if your Web presence is down, your business simply doesn't exist. If they can't find you online, they're unlikely to search elsewhere and will instead turn to your competitors to deliver the products or services they need.
To achieve 100 percent website uptime requires a two-fold approach to ensure that both infrastructure reliability and capacity needs are met. One of the most effective ways to overcome these challenges is to partner with a high-performance managed hosting provider with a proven track record of reliability, cutting-edge technology, ample capacity and a robust redundancy program to ensure the availability of vital Web service assets.
When choosing a hosting provider, consider the following key factors to measure whether the host you select is well-suited to meet your needs for 100 percent uptime.
Expertise in the Technologies You Require
Consider the business applications your company requires, and measure them against the capabilities of the host. If the host is unable to run or is unfamiliar with the apps you need, continue your search.
If the provider appears on the surface to support your apps, check references (both listed and non-listed), and ask about their experience specific to similar apps.
In some cases, it pays to choose a provider with deep and direct experience in your specific vertical industry to be sure the common industry-specific apps you need will be fully supported.
Network Availability Guarantees
Many low-cost hosting providers cut costs by minimizing infrastructure, which puts your website and Web services at risk. Look for a provider that is consistently transparent with its infrastructure capabilities — including data capacity, network landscape/diagrams and statistical reports.
Ask for uptime data and demand a Service Level Agreement (SLA) that includes an uptime guarantee where downtime in excess of .1 percent, for example, results in financial compensation to the customer.
By backing its SLA with a financial stake, the host can offer greater piece of mind and confidence in its uptime claims.
Get a Second Opinion
As you evaluate hosting providers, it's a good idea to seek a third-party consultation to gain a "second opinion" of the system design to ensure that all parameters have been met.
By seeking the counsel of a trusted neutral-party network engineer who understands your business and IT needs, you can ensure that adequate resources and redundancy measures are in place and make a more effective comparison between competing proposals.
Validate Redundancy
Finally, there's no substitute for testing redundancy measures, both from an IT and general utilities perspective. It's easy for many providers to claim iron-clad redundancy, but without adequate testing, it's impossible to ensure that the purported measures are effective.
It's much less stressful and less detrimental to discover and solve a problem during routine testing than at a critical juncture — on Black Friday, for example, or during other known periods of heavy traffic.
Beyond IT infrastructure, be sure the host you choose is able to provide redundancy testing results for support utilities as well. Ask any potential managed hosting provider if it invites a certified electrical engineer to cut the power to the company's data centers to test and certify its power redundancy measures in a real-world failure scenario. This is the only way to be sure the test is accurate.
For both hosting providers and system admins, adequate redundancy is often one of the toughest things to "sell" to customers or upper management. It's difficult to convey the benefit and justify the added cost of complete redundancy to ensure 100 percent uptime until they've felt the pain of an outage.
In today's Web-dependent business environment, robust redundancy is like an insurance policy for business continuity — an investment in uptime and availability that provides peace of mind and respite from disaster when you need it most.
---
Jason Burnett
is director of network services at
NeoSpire
, a provider of managed hosting solutions.